Image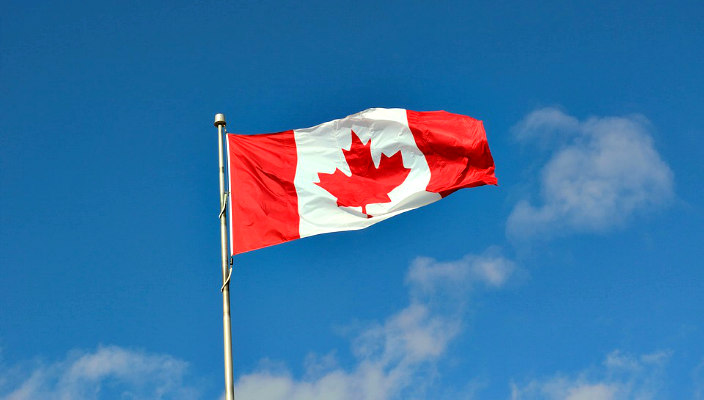 As a congregational and Reform Movement leader in Canada, I often confront these questions: Is it possible for people from two countries, with different challenges and national cultures, to feel connected to one Jewish movement? Can they feel equally represented by a single organization?
Yes, absolutely!
With national and religious differences – including currency, geography, social justice issues, tax laws, levels of observance, and more – ideas that are taken for granted in one country simply may not work in the other. So how can Reform congregations in both Canada and the U.S. strengthen and be strengthened by a single North American movement?
The best answer I've heard, not surprisingly, came from Rabbi Rick Jacobs, president of the Union for Reform Judaism, during a recent visit he made to Canada, when I had the pleasure of traveling with him. He shared a powerful quote from Ecclesiastes that aptly addresses this question: "Tovim ha'shnayim min ha'echad," two are better than one.
I couldn't agree more.
I've been serving Reform Jews in various roles for more than 26 years. In my role as a URJ North American board member, a former president of the Canadian Council for Reform Judaism (CCRJ), the former chair of the URJ Canada Community, and a URJ Board Workshop facilitator, I have traveled to congregations in both countries. Through these experiences, I've learned to appreciate the tremendous value of the Reform Movement. Indeed, we are better together.
I am blessed and infinitely enriched by my involvement with the URJ and have learned so much from Rabbi Jacobs. During my term as CCRJ president, he and I traveled thousands of miles together, visiting most of Canada's Reform congregations, where he shared his wisdom and inspiration (and incredible stamina) with our congregations' leaders and members. I am incredibly grateful for his support and friendship.
I am also inspired by the lessons on inclusion I have learned from my work as a Reform leader. Canada is a nationally liberal country; all Canadians have equal access to health care, and marriage equality has been enshrined in Canadian law for years. By contrast, the Reform Judaism practiced by Canadians tends to be more traditional, and our congregations struggle with interfaith marriage and patrilineal descent. I am hopeful that our Canadian congregations will continue to embrace the openness, inclusivity, and full scope of Judaism that are hallmarks of the URJ and the Reform Movement.
It has long been my goal to inspire Canadian congregations through the URJ's vision and priorities. It's also important to me that my fellow leaders in our North American movement recognize our differences – both large and small. For example, because we have a different system of government, we Canadians may be passionate about issues that vary from those of our American neighbors. More mundanely, when creating Movement-wide online registration forms, for example, it's important that they be designed to accommodate both province and state abbreviations.
Canadian congregations also bring many points of pride to the table. For example, 70% of adult Canadian Jews have visited Israel at least once. This passion for Israel, along with Canada's policies around health care, gun violence prevention, LGBTQ inclusion, and refugee assistance efforts all contribute to the Reform Movement's strength, which in turn strengthens Canadian and U.S. congregations alike.
Despite our differences, leaders from both countries connect and collaborate at the URJ Scheidt Seminar for Presidents, build networks of support through URJ Communities of Practice, and partner together in countless other ways. Our teens attend URJ Camps and NFTY events together, socializing and learning with and from each other. All these associations cement relationships between emerging and experienced leaders in our movement, helping to strengthen our communities.
My term as leader of the Canadian Reform Movement recently came to an end, and I have now assumed the presidency of my home congregation, Temple Emanu-El in Toronto, Ontario. I believe that my relationships with Jews across the country and the continent, coupled with the knowledge and experience gained through my longtime work within the movement, I bring a unique perspective to my own synagogue.
So what will I share with my congregation?
I will tell them that being part of a single North American movement is extremely powerful. It allows congregational leaders from both Canada and the U.S. to learn from each other and advance Jewish life, benefitting us all. Although our agendas may differ, we speak the same language, hold similar values, and want to build a world of wholeness, compassion, and justice. At the end of the day, together we are stronger because, indeed, "Two are better than one."
Related Posts
Image
2023 marks the 150th anniversary of the founding of the Union for American Hebrew Congregations - now called the Union for Reform Judaism. What should this milestone mean?
Image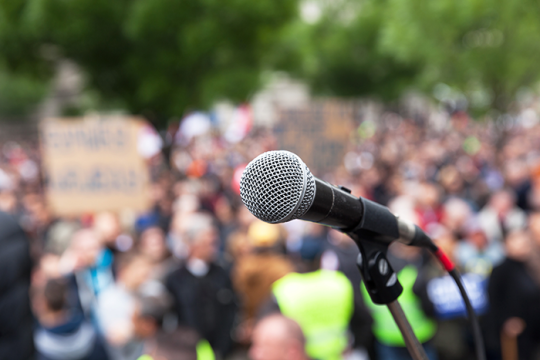 The rise in antisemitism and hate speech on Twitter in recent months has been deeply concerning to us as Jews. Though social media platforms in general must do more to combat hate, Twitter has a particular responsibility to act in this moment.
Image
Here is a list of 11 URJ resources your congregation should take advantage of in the new year.