The Union for Reform Judaism (URJ) and the Anti-Defamation League (ADL) recently entered into a formal partnership in response to the question posed by URJ president Rabbi Rick Jacobs: "How are we going to respond to the uptick in acts of antisemitism and hate in a thoughtful, intentional, and effective way?"
On July 27, 2021, the two organizations co-hosted a webinar moderated by Barbara Weinstein (Director of the Commission on Social Action and Associate Director of the Religious Action Center), featuring Rabbi Rick Jacobs, Yolanda Savage-Narva (Director for Racial Equity, Diversity, Inclusion, URJ), Jonathan Greenblatt (CEO & National Director, ADL), and Carly Pildis (Associate Director of Community Engagement, ADL). You can watch the video of the webinar below and learn more about the URJ's partnership with ADL.
ADL is the oldest anti-hate organization in the country. Our obligation, as stated in our 1913 mission statement, is "to stop the defamation of the Jewish people and secure justice and fair treatment to all." Our founders understood that Jews in America cannot be safe unless all people are safe. And so, what we spend our time at ADL doing every single day is thinking about how to fight this scourge of intolerance and specifically this virus of antisemitism, which is the most persistent plague afflicting humanity.
It's often described as the oldest hatred, with us since the beginning of recorded history, but in this moment I can't think of a more important partnership than the one we are elevating this evening between the ADL and the URJ. As the largest denomination of our people in this country, the Reform Movement literally encompasses some 70% of affiliated Jews. And while ADL does a lot of work with Silicon Valley and on Capitol Hill, we recognize that it is our congregations, our communities that are on the frontline every day.
So for us, it is not just a privilege to partner with the URJ and its dynamic leadership, which represents the pluralism of our diverse and multi-racial community, but it is indeed our ethical obligation. We are here to serve the community.
It Starts with the Data
I know that our partnership will evolve and blossom in many ways in the years ahead, but it really starts with getting accurate and complete data on hate crimes. We can't manage what we can't measure, and-we've got to count it in order to counter it.
We know that hate crimes are chronically underreported, including those motivated by antisemitism. And regardless of the source of the stereotypes, because of who is perpetrating the crimes, we need to ensure that law enforcement, elected officials, and our own communal leaders know what's happening to our communities. It really starts with incident reporting, whether it's acts of harassment or vandalism or violence, so that ADL and other stakeholders can ensure that the Reform Movement -- from the synagogue to the school, to the summer camp, to the youth group -- has what it needs.
Identifying Antisemitism
Antisemitism is a kind of conspiracy theory that holds all Jews collectively responsible for any series of ills. And it often manifests through a series of tropes or myths which have persisted throughout time. They include Jews have too much power and are manipulating events, Jews are greedy and only care about money, Jews have dual loyalties, Jews are responsible for the killing of Christ or the murder of Mohammed, and Jews are Nazis.
Antisemitism can manifest from the right. It can manifest from the left. It can manifest from Christian communities, Muslim communities, even within the Jewish community. We need to recognize that its persistence, perniciousness, and complexity is what makes antisemitism so difficult.
Antisemitism is ultimately damaging to the body politic because what starts with the Jews -- as my friend, Deborah Lipstadt says -- never ends with the Jews. Just last week Israel's foreign minister, Yair Lapid, commented that antisemitism often says less about us as a Jewish people and more about the culprits, or I would say the super spreaders who continue to propagate these myths. All in all, it requires our collective strength and some measure of sobriety to approach this issue honestly, consistently, and constructively in order to turn back the tide of hate.
Resisting the Temptation for Ideological Conformity
There is nothing wrong with criticizing the policies of the State of Israel, just like there is nothing wrong with criticizing the policies of the United States or of any country. As Rabbi Jacobs said, it is when you hold Israel to double standards, when you demonize and delegitimize Israel with intention that it raises questions about whether you have problems with the policies of the Jewish state or problems with the existence of a Jewish state.
People who criticize Israel policies in a way that is reasonable, fact based, and fair do not intend to be antisemitic. You don't have to agree with everything Israel does just like there are elements of the Black Lives Matter platform that we disagree with. There's no question that Black lives matter. There's no question that the persistence of systemic racism is an evil that we need to confront and dismantle. But that doesn't mean I agree with everything on the Black Lives Matter platform, like some of its comments on the State of Israel. I think we need to resist the temptation for ideological uniformity on every issue. We need to resist the desire to say, you agree with me on everything or you're my enemy. Things can often be simply more nuanced than that.
How Legislation Can Help Curb Hate Crimes
Let's acknowledge that legislation is important because it can create an environment that provides security to many marginalized groups. The law is the backbone of a civilized society. The law really matters, whether it's ensuring that all people are treated equal under the law, that they have equal access to services, the right to vote, the right to show up as themselves and live full lives regardless of how they identify in terms of race or religion or sexual orientation, national origin, etc.
In the 1950s, for example, ADL worked on passage of an anti-masking law that forced the Ku Klux Klan to reveal their membership rolls and literally helped take down the organization just when it was on the rise as a true violent domestic extremist group. In 2004, ADL lobbied Congress to pass the Global Anti-Semitism Monitoring Act, which not only helped educate the American public, but much of the world about the spectrum of antisemitism. ADL has worked for years on both the federal and state levels for the passage of laws recognizing that a crime committed against an individual or an institution for having an immutable characteristic is different than an ordinary offense because the intent is not just to injure the targeted person but also to terrorize an entire community.
Over the years, we've written model legislation, ran statewide campaigns, helped get laws passed in 40 plus states. ADL joined with the RAC and other civil rights groups in 2009 to win passage in Congress of The Matthew Shepard and James Byrd Jr. Hate Crimes Prevention Act, which was signed into law by President Obama. And in the last congressional session of 2020, ADL, working with Hadassah, the RAC and other Jewish organizations, gained passage of the Never Again Education Act, which mandates Holocaust education and provides funding for the US Holocaust Memorial Museum to do this at the local level. And that's quite significant because our data shows us that when young people are educated about genocide and the Holocaust have reduced rates of intolerance.
And two months ago, President Biden signed the COVID-19 Hate Crimes Act, which provides resources for police training on how to report hate crimes and ensure that they are accurately counted. And so the key is to use the law effectively to reinforce positive norms and to discourage those who foment stereotypes, slander, and hate.
Ultimately, you can't legislate, litigate, or lobby your way out of hate; you have to change hearts and minds, and that happens at the local level with acts large and small and through the interactions of ordinary people.
Read further remarks by Carly Pildis, Yolanda Savage-Narva, and Rabbi Rick Jacobs, and watch the full video below.
Related Posts
Image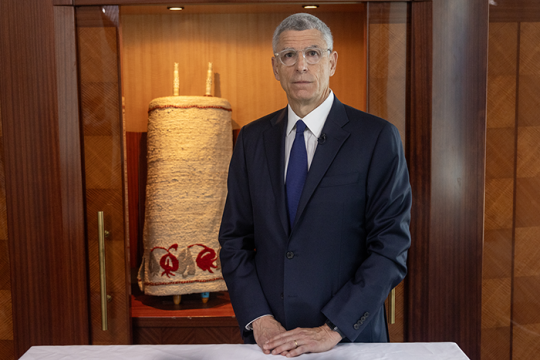 As Yom Kippur 5784 approaches, our commitment to making amends and pursuing restorative justice remains resolute. Even as the final shofar blast sounds at the end of Neilah, we will continue to hold ourselves accountable and atone for the harm suffered by victims and survivors. We will never shirk this challenging, morally demanding work. 
Image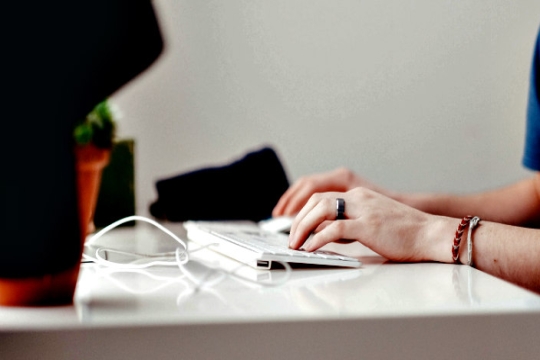 Recognizing that expectations around technology and connection have changed through the years, we have made the decision to move The Tent to a new platform called Mighty Networks, and we think that you will enjoy the new user experience and opportunities to connect and learn together.
Image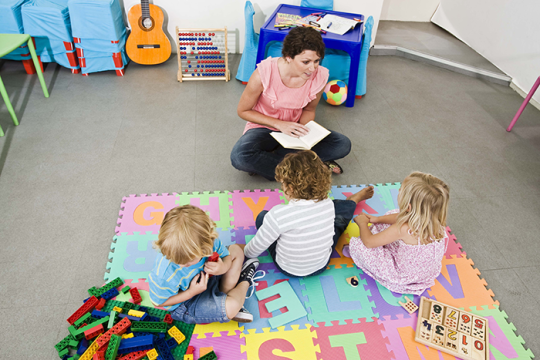 Just like some of the employees that are spotlighted in Undercover Boss, congregational educators do work that is critical, yet often underappreciated and undervalued for their impact on the community and their role in vibrant congregations.