Image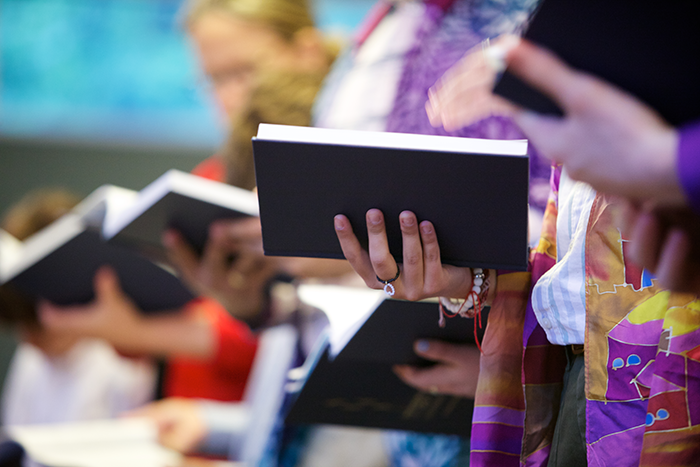 When leading a small congregation, whether you have clergy support or are completely lay led, time is a limited resource. Small communities with no clergy or a solo clergy person often find themselves stretched. Having knowledgeable lay partners who can help lead worship and life cycle support provides respite for the clergy and supports meaningful relationship building among congregants. In communities without an ongoing clergy presence, the need for lay leaders is even more acute.
The URJ's Hadrachah (which means leadership) program teaches lay leaders a variety of skills to help them support and lead communal worship - Shabbat and festivals - and lifecycle events like funerals and baby namings. The Hadrachah program is intended for small congregations with no more than one full-time clergy member.
The next Hadrachah program launches in January 2023, with a new six-session interactive and relational online learning experience. This six-month online cohort learning and networking experience is designed for lay prayer leaders in small congregations. The sessions are aimed at providing resources, materials, and support for lay leaders who lead Shabbat worship as well as life cycle rituals. This is not a "clergy training" program. Instead, it is designed to enhance and strengthen the confidence and skills of lay leaders leading worship and spiritual experiences in support of onsite clergy, or to fill in where there is no clergy support.
Led by Cantor Rosalie Will and other esteemed clergy partners, participants will have a chance to learn and practice skills while thinking about worship and its role in the spiritual fabric of our communities. Participants will learn from experts, congregational staff, URJ staff, and each other by studying together in Zoom webinars, completing assignments to "practice" in their home communities, reflecting, receiving feedback, and sharing best principles and experiences with one another. Many of our lay leaders also come from diverse backgrounds and experiences of the Jewish community; you do not need to have a deep background in Jewish experience or education. While it is helpful to have some prayer reading ability, we recognize that many are asked to lead prayer with a wide variety of skills and abilities. We will talk about Hebrew and prayer leading as part of our work, but it is not a prerequisite. The goal of the program is to deepen your comfort and knowledge, from wherever you start.
Each of the six monthly sessions will run from 8:00 p.m.-9:30 p.m. EST and will be held on Zoom. The cost for the program is $180, with stipends available for congregations with 150 households or fewer.
Participants in Hadrachah will have the optional opportunity to gather at Hava Nashira, the 30-year-old worship, music, and song-leading conference at the conclusion of our learning experience. The conference will run May 21-24, 2023, at URJ's Greene Family Camp. These immersive few days will give participants the opportunity to engage in learning with their cohort while enjoying the dynamic learning, singing, and deep prayer experiences with 100+ other participants and the most dynamic teachers leading prayer and song in the Jewish world. A small stipend is available to support Hadrachah participants who plan to attend. Attendance at Hava Nashira is not required to be a part of the Hadrachah network.