Image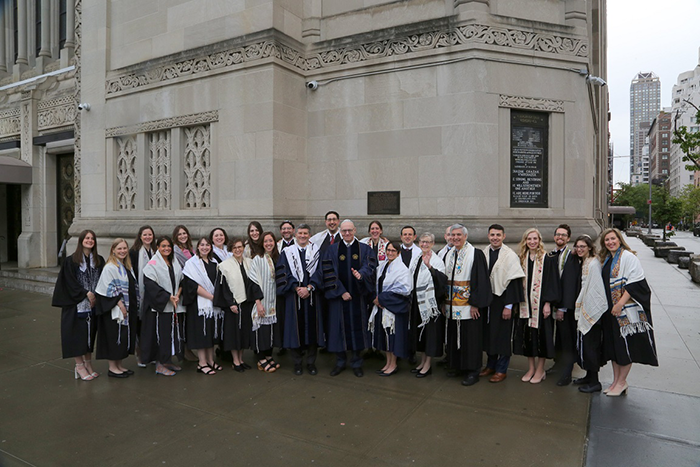 Hebrew Union College-Jewish Institute of Religion (HUC-JIR) has a critical mission: educating innovative, visionary clergy and professionals to inspire and lead Jewish life across our diverse communities. In the face of pervasive societal changes that are reshaping many of our beloved institutions, we have asked ourselves how we can grow, change, and adapt to meet the needs of the Jewish world today and into the future. HUC-JIR has taken many steps this year to move our College-Institute towards a vibrant and sustainable future, and many more will soon follow. Together with our partners across the Reform Movement and the North American Jewish communities, we are embarking on our next chapter with hope and big dreams for our shared future.
A Year of Strategic Change
Amidst the rapidly evolving Jewish world in which our students are being prepared to serve and lead, this year has been one of strategic change for our legacy institution. We have focused on rebuilding our culture and restructuring our programs, guided by five strategic goals: advancing educational excellence, strengthening student support, growing our impact, achieving financial sustainability, and ensuring a respectful culture.
At our April meeting, the Board of Governors of HUC-JIR approved key strategic recommendations to advance our beloved institution into the future. The board voted overwhelmingly to restructure our U.S. residential rabbinical program into one national program offered on our New York and Los Angeles campuses; to end our residential rabbinical program in Cincinnati by 2026, and to reimagine that campus as a vibrant research center by elevating its extraordinary library, archives, and museum. The board also voted to develop a flexible clergy formation program for remote learners, to broaden our student body and invigorate communities throughout North America.
These decisions followed a twenty-year decline in admissions to all liberal rabbinical seminaries, and they were made in the context of precipitous changes to the field of rabbinical education. I had the opportunity to discuss these and other trends on a podcast with Yehuda Kurtzer, executive director of the Shalom Hartman Institute of North America. I invite you to listen and share the episode, "The Great American Rabbi Shortage."
The board's decision was not made easily and engendered pain that is deeply felt throughout our institution, among our alumni, and in the larger Jewish community. I also recognize that some smaller congregations served by our students in Cincinnati may no longer have the benefit of those sustaining relationships. I am grateful to our partners in the URJ, and Rabbi Rick Jacobs in particular, for recognizing the URJ's role in supporting the totality of congregational life in North America. We move forward from this decision ready to reshape our institution to develop the kinds of leaders that the Reform Movement and broader Jewish community need for the future.
A Year of Reckoning
Preparing for the future has also required confronting our past, by investigating, acknowledging, and facing up to our responsibility, as part of a process of institutional teshuvah (repentance). Both in the field and at HUC-JIR, our graduates have faced discrimination, bias, inequitable treatment, harassment, and assault. We are grateful to all those who came forward to share their painful experiences. This reckoning has had a profound impact on our institution and is prompting fundamental changes at HUC, even as our partner institutions face their own similar processes.
At HUC, we have embarked on a comprehensive action plan to build a stronger, more sacred and respectful community of spiritual and intellectual exploration. Our Teshuvah working group, led by Rabbi Laura Novak Winer, Ed.D., and Rachel Margolis, RJE, is building a process for institutional teshuvah, including a mechanism for collecting testimony from individuals who encountered misconduct at HUC-JIR, and designing ritual moments for expressing grief and facilitating healing. The working group is also exploring meaningful options for reissuing ordination documents as requested. In addition to updating our internal policies, behavioral expectations, and accountability measures, we are working with Diversity, Equity, and Inclusion (DEI) experts to help us assess our culture and embed best practices for cultural change and renewal at HUC.
Our commitment to these goals has been reiterated throughout our yearlong celebration of the 50th anniversary of the ordination of Rabbi Sally Priesand as the first woman rabbi in North America. This historic milestone has been honored in our Heller and Skirball Museum's Holy Sparks art exhibition, the American Jewish Archives' documentary exhibit, Sally Paves the Way, and numerous special events. We express gratitude to Rabbi Priesand for her courage and conviction in opening the way for the 861 female-identifying rabbis ordained at HUC to date. Her pioneering journey sparked the beginning of an evolution in Jewish life, opening opportunities for inclusion and diversity, and paving the way for new models of Jewish leadership around the world.
We recognize that the path has not been easy for our trailblazers and our celebration of this anniversary would be incomplete without a recognition of our continued responsibility for teshuvah that will entail hard work ahead. Only through these ongoing efforts will we deliver on the promise opened up 50 years ago. We are grateful to all those who have brought us to this day, because the future of the Jewish world is immeasurably stronger for their leadership.
Our Gratitude
While we faced complicated challenges and made tough decisions, we also recognize how much we have to celebrate.
This summer, our North American first-year rabbinical, cantorial, and education students are taking their first steps on the path to becoming Jewish leaders on the Taube Family Campus in Jerusalem, our Movement's center in Israel. During a year of rich experiential discovery, they will explore Israel's land, people, and history, learn the importance and value of liberal Zionism, and encounter the diversity and complexity of this democratic state. They are joined over the summer by our rising third-year students, who can experience the rich, vibrant learning that takes place on our Jerusalem campus after their own first-year experience was postponed due to COVID.
By sparking their minds, hearts, and spirit with the ideas, texts, and tropes of our tradition, we hope to cultivate in them an even deeper sense of ahavat Yisrael (love of Israel) and the sense of mutual responsibility, as they find their place in the narrative of the global Jewish people. I am in Israel with them right now, as well as with our Israeli rabbinical, education, and pastoral care students. Last but not least, I am meeting with the participants in our Teachers' Lounge program -- Jewish, Muslim, and Christian educators training to teach tolerance in Jerusalem's schools. It is inspiring to hear from them about their aspirations for transformative leadership.
I would like to publicly thank Board Chair Sue Neuman Hochberg. Sue began her role in July of 2018, bringing calm and steady leadership to an institution that has been buffeted by unrelenting crisis. Comforting our board and institution in the wake of the tragic death of my predecessor, Rabbi Aaron Panken, z"l, Sue presided over the transition to a new president from outside of HUC, ensured wise decisions as we confronted a global pandemic, led our process of historic reconciliation with compassion and strength, and showed determination in facing our strategic decision-making process that resulted in our historic choices this past year. It is safe to say that hers will be one of the more, or even most, momentous chairships in our almost 150 years. We wish her a restful break from the demands of being chair, and welcome David Edelson, former president of Central Synagogue in New York, as our next chair as of this month.
All our efforts in developing Jewish leadership would not be possible without your generous support and partnership as engaged leaders of your communities. Strengthening the Jewish future is our shared sacred mission. Thank you for your abiding commitment as we work together to ensure a bright, just, and promising future for the Jewish people and all humankind.
Related Posts
Image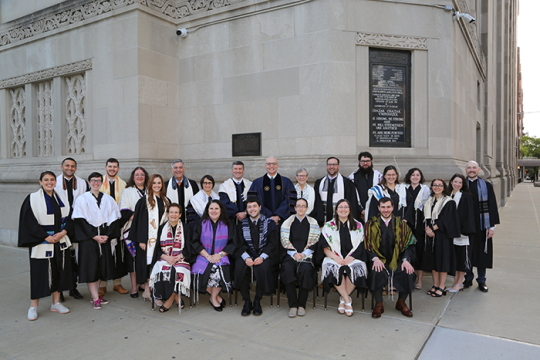 This month we celebrate the graduations and ordinations of a new class of our Jewish future: rabbis, cantors, educators, and non-profit leaders, newly ready to take on the challenges of the 21st century and foster our communities to be vital centers of learning, engagement, and identity building.
Image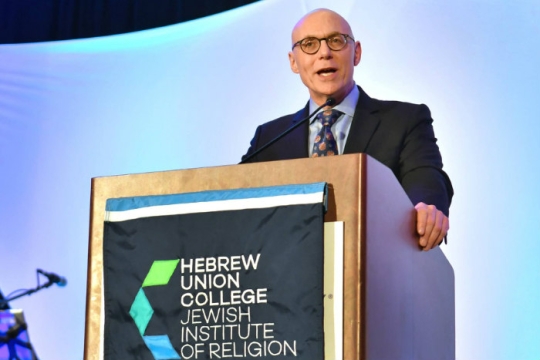 In this High Holiday season, a time of reflection and re-dedication to our shared faith and ideals, the entire HUC community joins me in thanking you for your vital service and generous support.
Image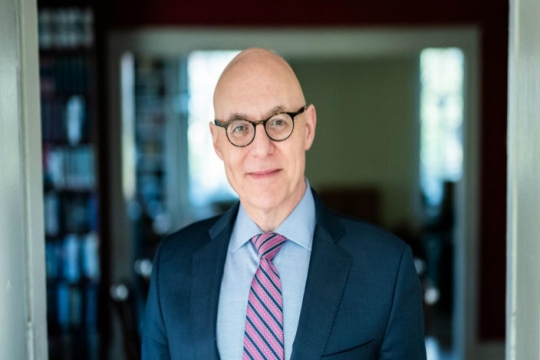 Today marks the first day of my tenure as the thirteenth president of Hebrew Union College-Jewish Institute of Religion, the first day of what I hope will be a magnificent journey together.