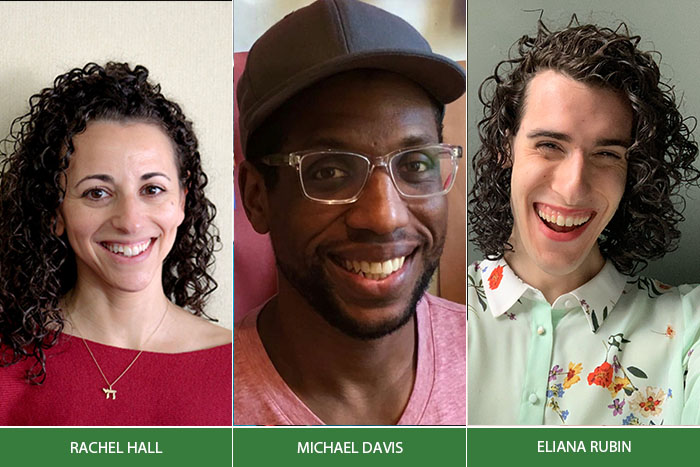 This training will provide foundational information about the history of Pride and how to be inclusive of the LGBTQ+ community by addressing homophobia, transphobia, and heteronormativity. This training will apply an intersectional lens to Pride, as well as share how to incorporate critical components of racial equity, diversity, and inclusion within our congregations and communities.

We will learn about some of the common experiences of those from various marginalized backgrounds, and how to create a more inclusive community. We will also learn some shared inclusive language as well as tools that will help us disrupt oppressive behaviors and create a community of belonging that we all strive for. The hosts of this call are Eliana Rubin (she/they), Michael Davis (he/him), and Rachel Hall (she/her).
This event is part of the Reform Movement's Racial Justice Campaign.