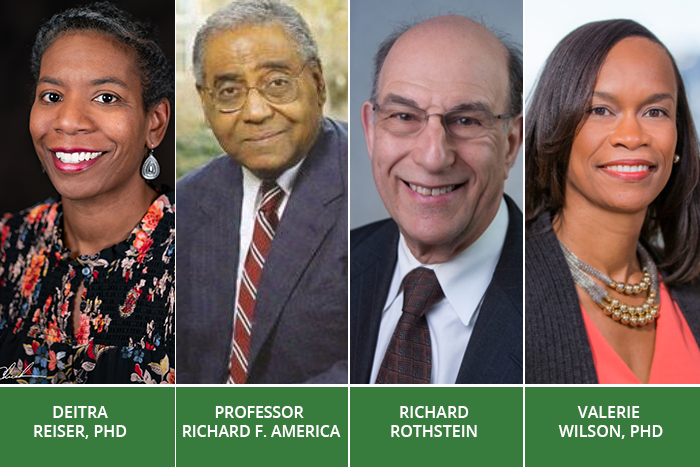 Please join us for "Understanding Reparations: A Three Part Series", sponsored by the Union for Reform Judaism In partnership with Temple Emanuel of Beverly Hills and Temple Sinai of Washington D.C.
Session 2: The Historical and Economic Perspective
Presented by:
Temple Sinai, Professor Richard F. America, McDonough School of Business of Georgetown University, Mr. Richard Rothstein (author of Color of Law) and Valerie Wilson, PhD, Economic Policy Institute. Moderated by Deitra Reiser, PhD, Transform for Equity.
---
Register for the rest of the series:

SESSION 1: UNPACKING THE MEANING
May 6, 2021 @ 5PM PST/8PM EST
Register Now
SESSION 3: A JEWISH PERSPECTIVE FOR REPAIR
MAY 23, 2021 @ 12PM PST/3PM EST
REGISTER NOW