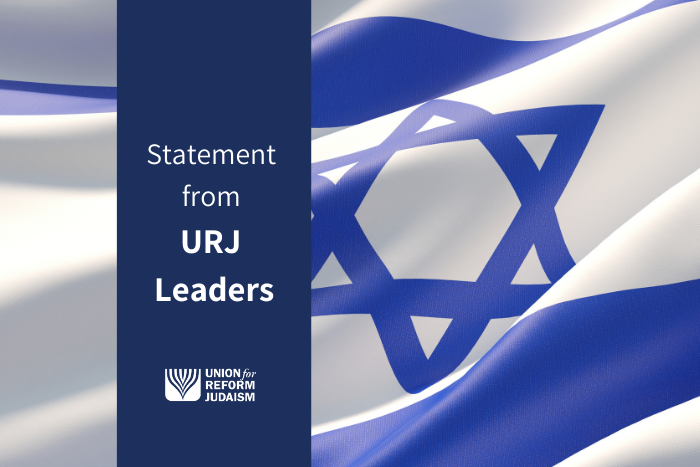 March 28, 2023 - We are relieved PM Netanyahu has finally responded to months of protests by nearly every sector of Israeli society that vigorously opposed the government's judicial revolution. However, this temporary pause has come at an exorbitant price. To keep his fragile coalition intact, Netanyahu struck a deal with National Security Minister Itamar Ben-Gvir to create a "national guard" that would fall under his authority. The formation of a civilian militia, which falls outside the scope of the Israeli police and under the stewardship of a far-right extremist leader like Ben-Gvir, is a threat to Israel's democracy and civil security. 
Netanyahu's concession to one of the most extreme members of his government proves that the Prime Minister is willing to risk the safety and security of Israel's citizens to keep himself and his coalition in power. His cavalier dismissal of Minister of Defense Yoav Gallant, who publicly voiced his concern for the dire security risk of an IDF shaken by so many reservists who are unwilling to volunteer under the threats of this judicial revolution, was another heedless blow to Israel's stability and democratic foundation.
We are also alarmed by the aggressive rhetoric invoked against the pro-democracy protesters by supporters of the judicial reform. This threat is especially acute now, just days before Pesach begins and during the Muslim holy month of Ramadan, when experienced, responsible policing is particularly essential to prevent violent clashes of all sorts. 
It was our hope that Netanyahu and his government would listen to the calls of Israelis and supporters of Israel across the globe to put an end to this reckless legislation and move Israel forward as a democracy. With hundreds of thousands of Israelis calling for reform, this could have been a watershed moment for the Israeli government to firmly establish Israel's separation of powers and judicial independence, potentially opening the door to creating a formal constitution. While the delay is welcomed, dialogue is encouraged, and compromise is required, we must continue to press to ensure that this pause is used to strengthen the rule of law, an independent judiciary, and a supreme court that continues to be a staunch defender of human and civil rights.
 As Israelis have protested in the streets in unprecedented numbers we, as a North American Movement, will stand by our partners as they push for a path forward for Israel to remain a Jewish and democratic state. We will never stop fighting for the Israel we love: a Jewish homeland for all of us where every citizen has justice and equal rights.
As we approach Passover, the festival of freedom, we are inspired by the resilience and determination of our people throughout the ages. We will once again conclude our Passover Seders with the words L'Shana Ha'ba'ah b'Yerushalayim, Next Year in Jerusalem. May the next year in Jerusalem bring respect, diversity, and the safeguarding of democracy as we celebrate freedom for our people, and all peoples."
Union for Reform Judaism
Jennifer Brodkey Kaufman (she/her)
Chair
Rabbi Rick Jacobs (he/him)
President
Central Conference of American Rabbis
Rabbi Erica Asch (she/her)
President
Rabbi Hara E. Person (she/her)
Chief Executive
American Conference of Cantors
Cantor Seth Warner (he/him)
President
Rachel Roth (she/her)
Chief Operating Officer