September 25, 2017; Oconomowoc, WI, Deerfield, IL, and New York, NY - The Union for Reform Judaism (URJ) welcomes Solly Kane as Director of URJ Olin-Sang-Ruby Union Institute (OSRUI). Kane is OSRUI's 10th Director, and the first former OSRUI camper to serve in that position. A native Midwesterner, after attending as a camper, Kane worked at OSRUI as a counselor, unit head, and assistant director.
OSRUI was the first of 18 camps founded by the URJ and has served more than 30,000 North American Jewish youth over 65 summers. OSRUI's previous Director, Jerry Kaye,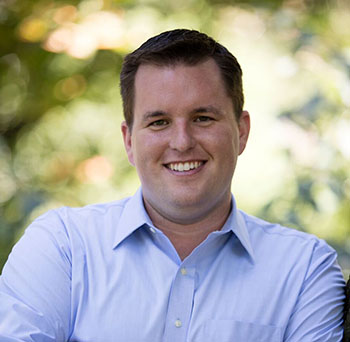 completed his final summer in 2017 after 48 dedicated years of success, and will continue to serve as Emeritus Director.
Camp registration for Summer 2018 is now open: https://osrui.org/register/. Since 1952, OSRUI has provided campers a place to build lifelong friendships, explore Judaism, and have the time of their lives.
Prior to rejoining the OSRUI team, Kane worked as a management consultant at Capgemini Consulting, advising some of the world's best-known companies on business strategy and digital transformation.
Kane's most recent URJ role was as Director of North American Events, overseeing the URJ's largest conferences, conventions, board meetings and other gatherings for adults and youth, including the URJ Biennial, the largest Jewish gathering in North America. Kane's direction of all aspects of the Biennial – which attracts an audience of 5,000 – including programming, planning, budgeting and operations, resulted in best-ever rates of attendance and positive participant experiences.
His previous URJ roles included Assistant Director of the URJ Biennial, Assistant Director of OSRUI, and an Eisendrath Legislative Assistant at the Religious Action Center of Reform Judaism (RAC) in Washington D.C.
Kane received an MBA from the New York University Stern School of Business, and a BA with honors from the University of Wisconsin-Madison.
"Solly's experience across all parts of the URJ, his dedication to Judaism, the Jewish people, and Israel, and his strong business acumen make him the perfect person to lead the next chapter of our oldest URJ camp," said Rabbi Rick Jacobs, URJ President. "I have worked closely with Solly, and know him to be a thoughtful, creative, and effective change agent as well as a person of genuine character. Generations of OSRUI campers, staff members, and the broader community will benefit from Solly's leadership. The URJ is thrilled to welcome him back."
"I'm honored to return to OSRUI and to work with camp's professional staff, lay leadership, synagogue partners, and the entire URJ team to continue the magic that has existed in Oconomowoc since 1952," said Kane. "Summer camp is the place that makes Judaism come alive, and gives young people a supportive environment in which to grow. I am looking forward to working with the next generation of OSRUI families, building on all of Jerry Kaye's accomplishments, and leading camp into the future."
"The OSRUI search committee, made up of clergy, lay leaders, and other community stakeholders were impressed throughout the interview process by Solly's respect for the traditions of OSRUI, as well as his vision and creative ideas for the future. He demonstrated a deep appreciation and understanding of the educational impact of our camp programs on campers, their families, and their congregations," said Steve Wolf, Chair, OSRUI Board of Governors.
"Joining our extraordinary cohort of camp directors who shape and lead our 18 summer camps, Solly will take OSRUI forward in exciting new ways that help young people learn, discover, and grow as individuals. He is the ideal choice to lead the OSRUI community for many years to come," said Miriam Chilton, URJ Vice President of Youth.
"Solly's previous contributions to Reform Judaism are countless. In this role, he will impact thousands more Jewish lives with distinctive creativity, innovativeness, and insight, inspired by the values he holds as a lifelong Reform Jew," said Paul J. Reichenbach, URJ Director of Camping and Israel Programs.
###
About the Union for Reform Judaism
The Union for Reform Judaism (URJ) builds community at every level—from the way we collaborate with congregations, organizations, and individuals to how we make connections across North America to advance contemporary and inclusive Jewish life. Providing vision and voice to transform the way people connect to Judaism, we help congregations stay relevant and innovative, motivate more young Jews to embrace Jewish living, agitate for a more progressive society, and foster meaningful connections to Israel.
Founded in 1873, URJ has grown into the largest and most powerful force in North American Jewish life, with nearly 900 member congregations and work that inspires, connects, and educates millions of people. Our legacy, reach, leadership, and vision mean that we can unite thousands of years of tradition with a modern, evolving Judaism to strengthen Jewish communities today and for future generations.
Visit us at www.URJ.org to learn about our social justice initiatives, camps and programs for young Jews, services for congregations and communities, and how you can work with us to create a more just, whole, and compassionate world. Enjoy related content at ReformJudaism.org and connect with URJ on Twitter and Facebook.