Contact: Lauren Theodore at 212-650-4154
New York, NY; December 13, 2017 – Union for Reform Judaism (URJ) President Rabbi Rick Jacobs and Chair of the Board of Trustees Daryl Messinger announced today that Julie Lerner will join the URJ's executive leadership team as Executive Vice President. Lerner begins her new role in mid-January. The URJ leads the largest, most diverse movement in Jewish life, numbering 900 congregations and inspiring nearly 2 million people.
In announcing Lerner's appointment, Rabbi Jacobs noted, "Julie is a strategic, dynamic, and galvanizing leader who has a proven track record guiding complex organizations to grow while keeping focused on the things that matter most." Most recently she served as Chief Organizational Effectiveness and Impact Officer at BBYO, where she played a leadership role in every facet of the work of one of largest youth organizations in American Jewish life. Prior to her work at BBYO, Lerner focused on organizational development in a senior executive role for Carlson Wagonlit Travel, the world's largest provider of corporate travel solutions with over 22,000 people in 150 countries and annual gross sales of $28 billion.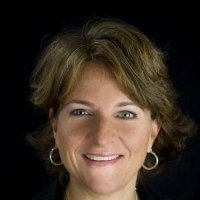 The EVP is a new position at the URJ, designed to further increase organizational effectiveness and continue to build collaboration and innovation throughout the URJ's wide-ranging operations. As EVP, Lerner will guide and direct the day-to-day internal operations of the URJ. She will manage and partner with the high-performing Executive Team, assisting them in further strengthening and developing the capacity of their teams, and driving coordination and synergy throughout the organization. She will work closely with the URJ President and the Executive Team to build out and implement action plans which will help to support and continually refine the vision of the URJ. 
"I can't wait to work with Julie; I think she is exactly what the URJ needs," said Messinger. "With Julie on board, Rabbi Jacobs will be able to focus on the further implementation of the URJ's 2020 Vision and on the URJ's most critical strategic opportunities. Importantly we can devote the requisite time to increase the philanthropic investment in our sacred work."
"I am looking forward to joining the URJ's outstanding team of professional and lay leaders," said Lerner. "The work of the URJ speaks directly to my personal values and my interest in helping individuals and organizations grow to new heights. I have been deeply impressed with the people I have met to date and welcome the opportunity to get to know others. It is my privilege to help reimagine Jewish life as part of the URJ team and build on the long history and important work of the Reform Movement." 
###
About the Union for Reform Judaism
The Union for Reform Judaism (URJ) builds community at every level—from the way we collaborate with congregations, organizations, and individuals to how we make connections across North America to advance contemporary and inclusive Jewish life. Providing vision and voice to transform the way people connect to Judaism, we help congregations stay relevant and innovative, motivate more young Jews to embrace Jewish living, agitate for a more progressive society, and foster meaningful connections to Israel.
Founded in 1873, URJ has grown into the largest and most powerful force in North American Jewish life, with nearly 900 member congregations and work that inspires, connects, and educates millions of people. Our legacy, reach, leadership, and vision mean that we can unite thousands of years of tradition with a modern, evolving Judaism to strengthen Jewish communities today and for future generations.
Visit us at www.URJ.org to learn about our social justice initiatives, camps and programs for young Jews, services for congregations and communities, and how you can work with us to create a more just, whole, and compassionate world. Enjoy related content at ReformJudaism.org and connect with URJ on Twitter and Facebook