From March – November 2018, these fellows participated in cutting-edge seminars focusing on identity enrichment, professional and leadership development, Jewish learning, movement-building, mentorship, risk-taking, and project work. 
Jordan Berg Powers
Image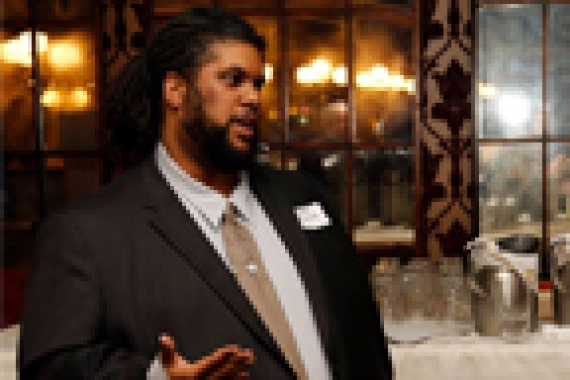 Jordan Berg Powers is the Executive Director at Mass Alliance, where he previously served as Deputy Director of Mass Alliance. In his seven years there, he has helped elect new progressive leaders across the state, recruited progressive champions to run for political office, and trained hundreds of grassroots organizers. In 2015, Jordan was recognized for exceptional work in politics as an inaugural inductee into the 40 under 40 Poly Award. Using his expertise in talking to ordinary voters about progressive policy, Jordan is active in campaigns for saving public education, as well as promoting gender equality and a more progressive tax system for the Commonwealth. He conducts trainings across the state on campaign strategy and management, candidate recruitment, progressive messaging and women in politics. Jordan's career in politics began when, as a 13-year-old, he was hired to knock on doors for a congressional campaign.  Since then, he has worked on several congressional races, on Capitol Hill, and for a national polling firm. Jordan holds a master's degree in international politics from the London School of Oriental and African Studies and two bachelor's degrees, one in international development and one in economics, both from American University.
Alexandra Corwin
Image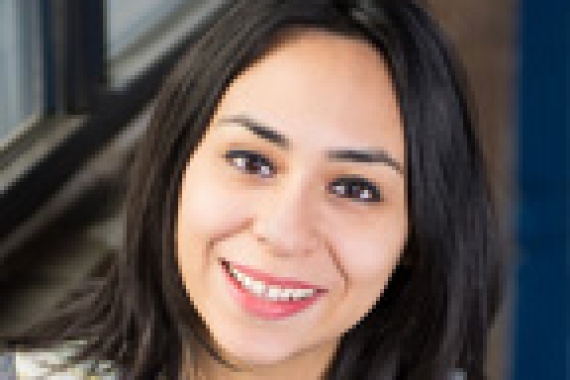 Alexandra Corwin is a teacher, school leader, and community organizer who enjoys shaping Jewish education for children that overlaps with the arts, labor rights, anti-racism, feminism and environmental stewardship at Chicago Workmen's Circle. As a Chicago YIVO board member, Alexandra is passionate about spreading the love and beauty of Yiddish to young adults. A graduate of DePaul University with a B.A. in Women's and Gender Studies and African Black Diaspora Studies and an alumna of Teach for America, she enjoys learning new recipes for vegan pies, writing poetry, and making dinosaur hair pins.
Gina Drangel
Image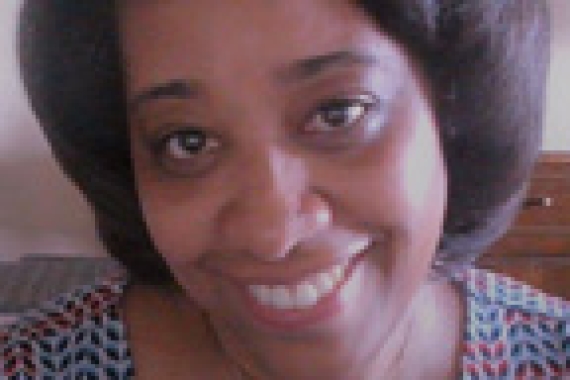 Gina Drangel was raised in Queens, New York. She is a Senior Accountant/Assistant Payroll Manager for Empire State Development Corporation. She holds a master's degree in vocal music performance from The Aaron Copland School of Music at Queens College and has performed professionally throughout the New York City area. She is an active member of The Reform Temple of Forest Hills in Forest Hills, NY, where she enjoys singing in the adult choir and is a member of the board of trustees. She is looking forward to becoming an adult Bat Mitzvah in April of 2018.
Chaim Ezra Harrison
Image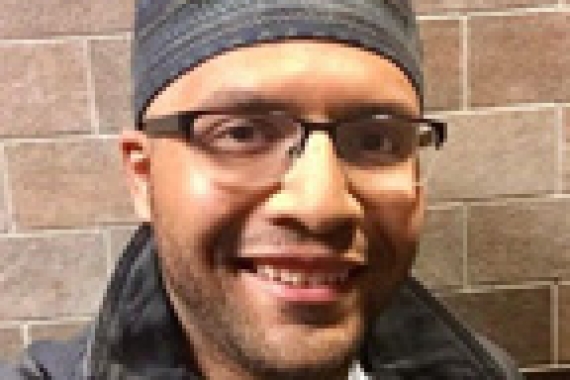 Chaim Ezra Harrison (he/him/his) is the Communications Manager at Keshet and a former writer/editor for the Union for Reform Judaism; he is an alumnus of the 2018 2018 JewV'Nation Fellowship's Jews of Color Leadership Cohort. Chaim also contributes to USA TODAY and is a Professional Certified Marketer® (PCM®) and Certified Digital Marketing Professional (CDMP) with dual certification from the American Marketing Association and Digital Marketing Institute. Chaim lives with his partner and four pets in metro Detroit, where he serves on Temple Beth El's Board of Trustees and is actively involved with his local Jewish Federation.
Robin Harrison
Image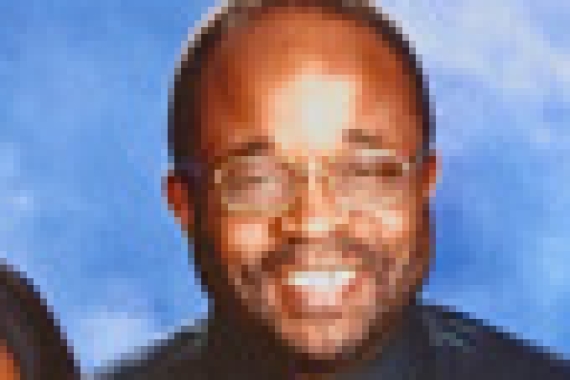 Born in Compton, California, Robin Harrison is the father of two daughters, and husband to Mulu, his wife of 29 years. He graduated with a B.A. in theatre arts from CSU Dominguez Hills. Robin currently works as a schoolteacher and continues to seek ways to lead or influence future generations. He is active in his congregation, which he considers his second home.
Bryant Heinzelman
Image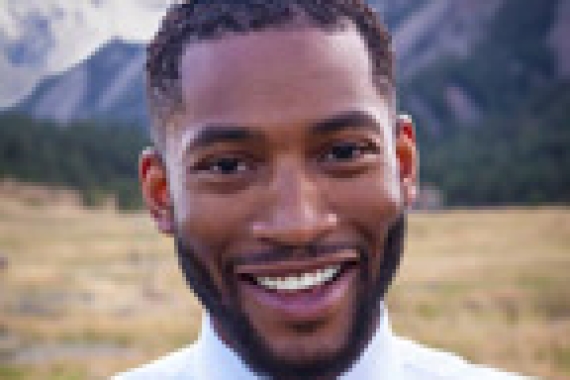 Bryant Heinzelman is a veteran of the U.S. Army, a graduate of The Military Intelligence College NTTC Corry Station, near Pensacola, FL, and spent eight years as an intelligence analyst touring Europe, Florida, Washington, D.C, and the Middle East. While serving in Iraq, Bryant saw how lack of empathy and distrust of the "stranger" can have a devastating effect on a community. A bluegrass and country singer hobbyist from Tennessee with aspirations to attend rabbinical school, he believes wholeheartedly that to live as a Jew of Color is to live with the inherited memory of slavery, Jim Crow, and an endless fight toward freedom. Bryant is currently the Youth Engagement Director at Congregation Har HaShem in Boulder, Colorado.
Destiny Karash-Givens
Image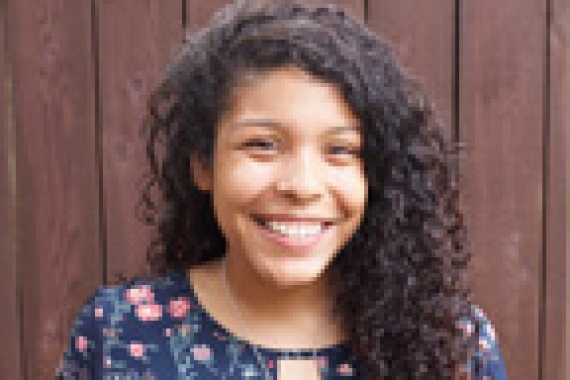 Destiny Karash-Givens is from Houston, Texas, but currently lives in New Orleans, Louisiana, (aka the best city on the planet). She attended Loyola University New Orleans, where she led service projects and served as an orientation leader for two years. She received a B.S in environmental biology and now teaches middle school science. Destiny is passionate about all aspects of education and believes every student has the right to a fair education. In her spare time, Destiny enjoys watching the sunset along the Mississippi River and eating her way through New Orleans. 
Everlyn Hunter
Image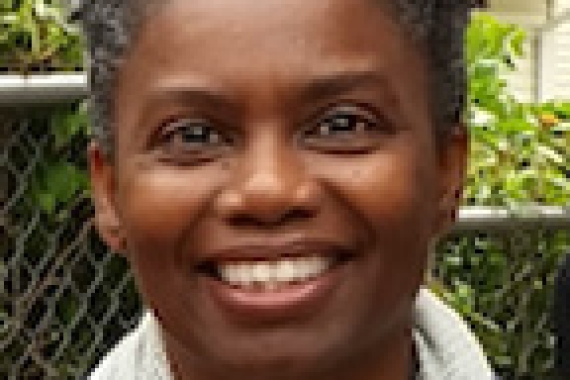 Everlyn Hunter was born in Kingston, Jamaica, and immigrated to the United States at age 14. She has lived on both coasts of the United States and on the west coast of Canada. Professionally, Everlyn has practiced as a psychologist in public education settings and as a writer and filmmaker. Her education includes undergraduate, master's, and doctoral degrees, as well as fellowships from major U.S. universities, and a stint in film school in Canada. Everlyn has held leadership positions on the board of directors of several national and local nonprofit organizations. She currently serves on the board of Beth Chayim Chadashim, in Los Angeles, CA, the world's first and oldest LGBTQ synagogue.  
Becky Jaye
Image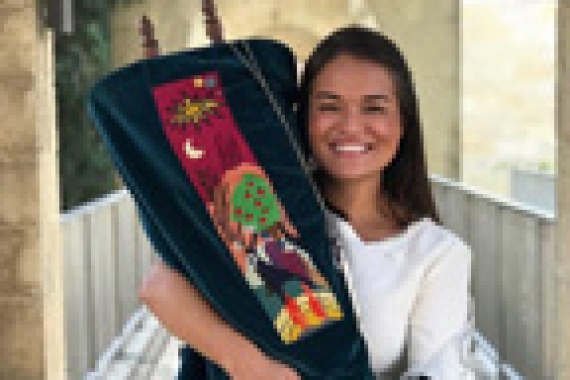 Becky Jaye is a first-year rabbinic student from Brooklyn, New York. She completed her B.A. in American studies and creative non-fiction writing at Yale College. After working as a Yale-China Association Teaching Fellow in Zhuhai, China, for two years, she continued her studies at Yale Divinity School, where she completed an M.A. in religion, focusing her studies on interfaith dialogue and Sephardic Jewry. Aside from her studies, Becky enjoys traveling to new places, and listening to stories told by her grandparents, Lee and Barb. 
Taneisha Prell
Image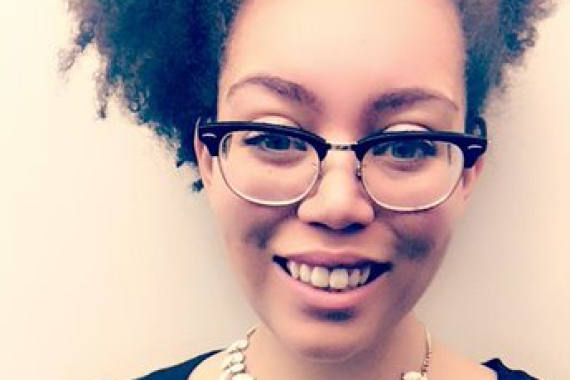 Tani Prell is the Director of Jewish Learning and Engagement at Emanuel Congregation in Chicago, IL, and a student at the Spertus Institute for Jewish Learning, where she is pursuing a master's degree in Jewish professional studies. She previously was an arts educator for a Chicago charter school, a Teach for America corps member, and a creative writing major at Macalester College in St. Paul, MN. She believes that developing inclusive spaces for members of the Jewish community to learn and grow together is vital to ensuring that our future is filled with critical and compassionate thinkers. In her spare time, she enjoys writing, sci-fi, theater, and brunch; an ideal day would include a combination of all three.  
Erica Riddick
Image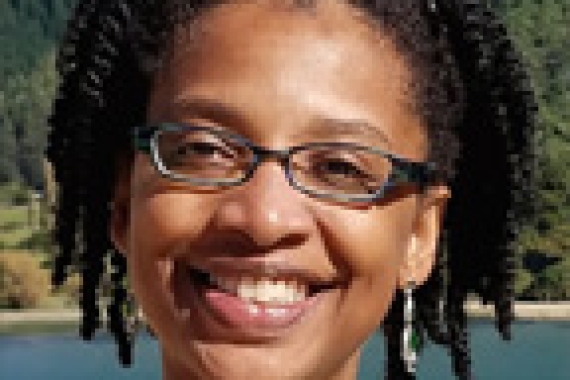 Erica Riddick lives in Cincinnati, Ohio, and is a cerebral and creative ambi-brained residential designer by day, and lives life as a contact sport by night and weekends, as a competitive ballroom dancer and improv performer. A believer in the concept that it takes a village and that change happens one conversation at a time, Erica embraces play and learning as lifelong endeavors. She is a voracious reader who adores a good story, thinks language is important, and has a penchant for asking why. Erica appreciates an unplugged, simple life, allowing her to better focus on interpersonal relationships, which she feels are the entire point of life.
Anjelica Ruiz
Image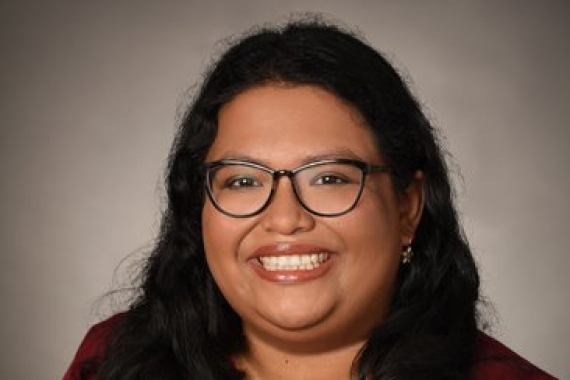 Anjelica N. Ruiz (she/her/hers) is the Director of Libraries and Archives at Temple Emanu-El in Dallas, TX, where she also teaches Judaica to fourth graders on Sunday mornings. She previously worked at the Jewish Federation of Greater Dallas in the Center for Jewish Education and the donor services department. She holds a M.S. in library science from the University of North Texas; a M.S. in criminal justice from Texas State University; and a B.A. in criminology from St. Edward's University.
Anjelica is an alum of Bend The Arc's Selah Fellowship as part of Cohort 16 and the Anti-Defamation League's Glass Leadership Institute. She currently sits on Temple's Within Our Walls and Beyond: Antiracism Task Force, the ADL's Texoma Regional Board and the grant advisory committee for the Jews of Color Initiative. She can usually be found somewhere at Temple, playing with her two dogs, Roxy and Maxine, or at another writing workshop.
Amanda Ryan
Image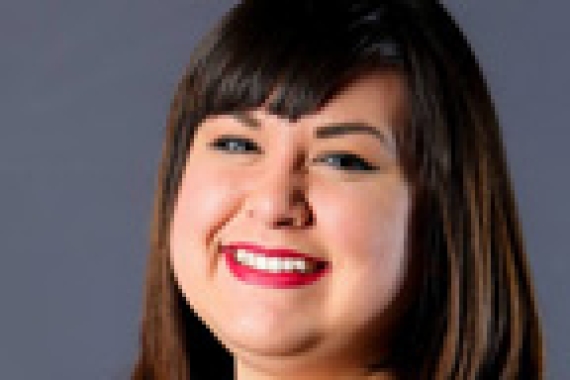 Amanda Ryan was born in Minden, Nebraska, and moved to Omaha to attend the University of Nebraska at Omaha (UNO) to pursue a degree in religious studies. While obtaining her degree, she interned with a local interfaith nonprofit, Project Interfaith, which opened her up to exploring various religious beliefs and cultures, bringing her closer to Judaism, both personally and professionally. Amanda is currently in her last year of graduate school at UNO, where she is studying sociology. She also works for the Institute for Holocaust Education. In November 2016, Amanda was elected to the board of education of the Omaha Public Schools. She attends Temple Israel in Omaha, NE, and plans programming for Young Jewish Omaha.
Yolanda Savage-Narva
Image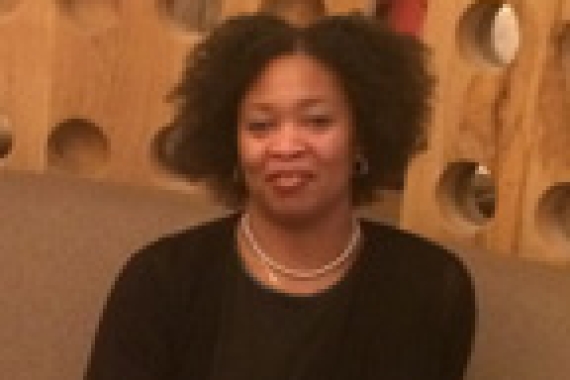 Yolanda Savage-Narva has devoted her life to promoting equity and social justice. Her work with Tribal communities, promoting pedestrian safety in low income communities, and advancing health equity are highlights of her career and were recently recognized by her alma mater, Tougaloo College, in Tougaloo, MS, when she was invited to speak at the 148th Founder's Day Convocation. Yolanda is currently the Executive Director of Operation Understanding DC in Washington, D.C. In her spare time, she enjoys being with her family, bird-watching, and traveling
Julia Tortorello-Allen
Image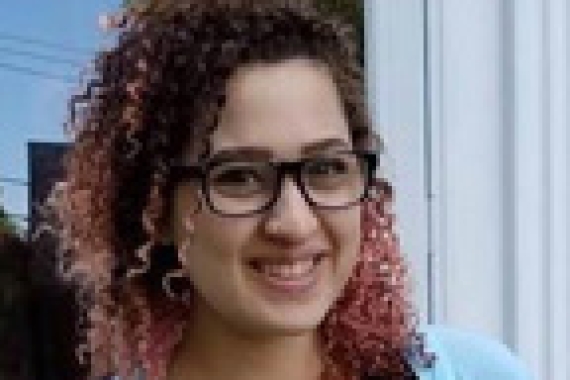 Julia Tortorello-Allen is a college student and Jewish educator from Westchester, New York. A recent graduate of Westchester Community College, in Valhalla, NY, Julia teaches Hebrew and Torah to children at Temple Beth Am of Northern Westchester, in Yorktown Heights, NY, and social justice at the Center for Social Responsibility at the JCC of Manhattan. She interned at Jews for Racial and Economic Justice and Ma'yan, and participated in JustCity Leadership Institute at the Jewish Theological Seminary. Julia is an outspoken and proud teen mother, who is committed to creating a better world for her daughter, her students, and other young Jews of Color. 
Kelly Whitehead
Image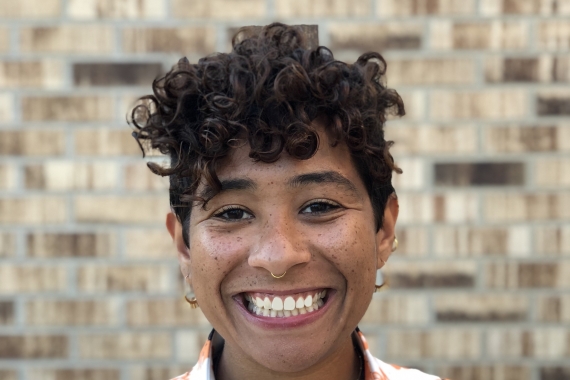 Kelly Whitehead (she/they) is a resident of Washington D.C., but never lets anyone forget she is a native New Yorker. In 2015, Kelly graduated from American University with a B.A. in history, and, in a partnership with URJ Camp Harlam, now works as the Youth Engagement Specialist at Temple Sinai in Washington, D.C. In her free time, Kelly can be found at her hot yoga studio, learning the latest trends from her teens, and searching endlessly for a decent bagel in the D.C. area.