Meet our 2017 JewV'Nation Fellowship Alumni and learn about their projects below.
Each fellow's project serves a unique population and constitutes an important piece of a compelling narrative about the vibrancy and gifts in the Jewish community. Each project received a micro-grant of $3,000 to further their work. Fellows engaged in cutting-edge professional and leadership development seminars from February to December of 2017.
Are you interested in contacting a fellow to learn more about their project, to book them for a performance or a workshop in your community, or to co-host an event with them? Contact a fellow.
Mentorship is an important component of JewV'Nation. Meet our 2017 mentors.
Jewish LGBTQ Inclusion
Image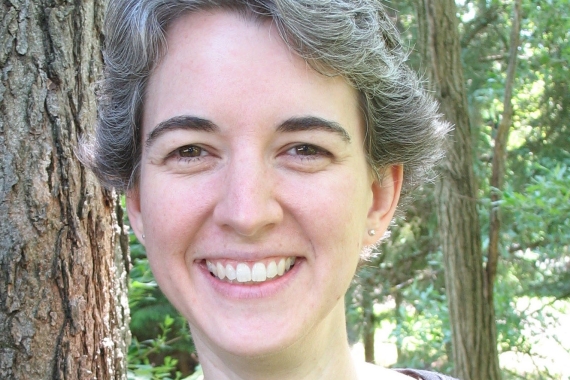 Sarah M. Kipp
Sarah M. Kipp loves words, stories, and the connections that communication creates. In the talks she gives in corporate and educational settings, Sarah address topics of inclusivity, advocacy, what it means to be an ally, and the impact of language on culture. Sarah's project seeks to weave together narratives of Jewish LGBT individuals, their families, and allies to send a sharable video message of hope and welcome to LGBT individuals who feel isolated in their identity. Ultimately, Sarah hopes to showcase the video during a concert featuring Jewish musicians. The narrative video and concert video can then be used as educational tools in synagogues across North America.
Exploring Jewish Mysticism
Image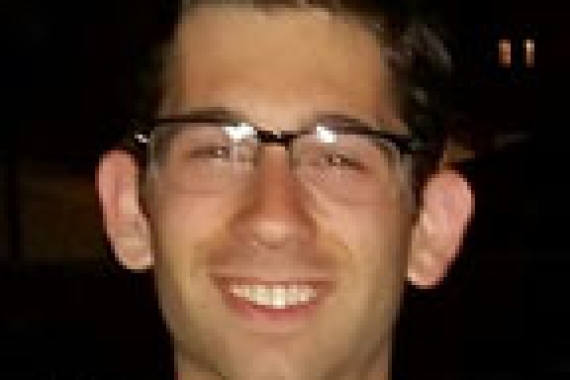 Evan Miller
Led by a board member of Tribe NY, Exploring Jewish Mysticism aims to include Jews, and Jew-interested millennials in consistent monthly meetings to learn about foundational aspects of Jewish Mysticism, particularly Kabbalah. Evan's goal is that this project creates meaning, inspiration, bonding, and community through text study and reflective inclusion of a different side of Judaism. Evan is a leader in the millennial Jewish community, staffing Birthright trips to Israel and empowering millennials to find meaning and build community through his role on the board of Tribe. Evan has incorporated practices of meditation over the last 5 years and enjoys sharing aspects of mindfulness with others
Go Down, Moshe
Image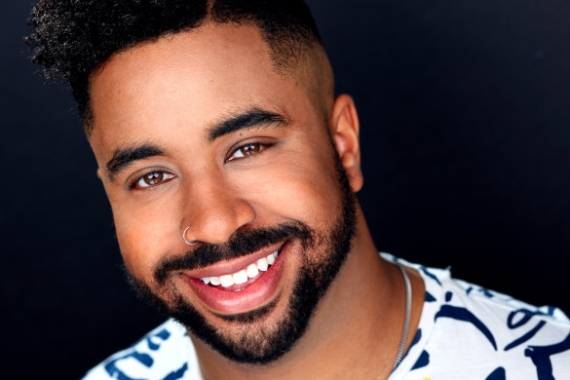 Marques Hollie
After living in Nebraska for many years, Marques moved to Boston and attended The Boston Conservatory where he studied Voice Performance. When he's not on stage, Marques moonlights (daylights) as the Sales Engineer at Patron Technology and as a freelance Salesforce consultant for arts organizations and other non profits.
Go Down, Moshe will explore the shared narrative between the Jewish and Black communities of bondage, deliverance, and redemption through a series of educational public performances (concert recitals with a lecture element) of carefully selected Negro spirituals expressing the Pesach liturgy in song. 
Queens Jewish Project
Image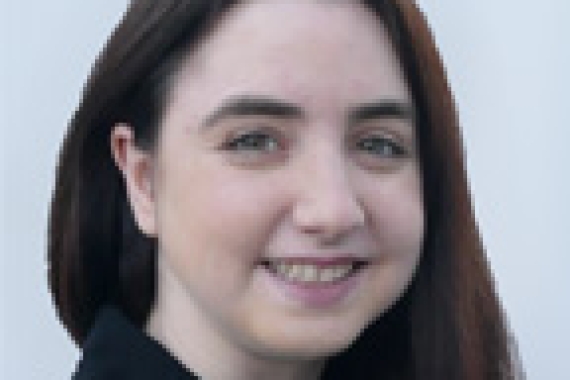 Danielle Gold
Danielle plans to create active programming for young adult Jews in Jackson Heights, Queens and the surrounding neighborhoods of Elmhurst, Woodside, and Corona. These communities have a noticeable lack of Jewish programming in an otherwise bustling New York scene and Danielle hopes that young Jews will be more likely to continue to live their lives Jewishly and further develop the Jewish community in the neighborhood as they mature, move through the milestones of life, and raise their families in central Queens.
Danielle was born in Brooklyn and raised in Long Island. She moved back to New York City to attend the Macaulay Honors College at CUNY Hunter College. Danielle commutes to her job as the Marketing Manager at Stephen Wise Free Synagogue from Jackson Heights, Queens. 
Image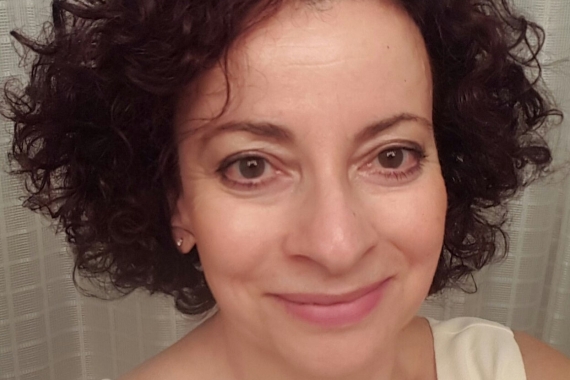 Magda Reyes
Magda is currently the Director of Education at Har Sinai Temple in Pennington, New Jersey. She enjoys interacting with students and families at the Religious School, brain-storming with the teaching staff and introducing new ideas into the curriculum.  She also thoroughly enjoys her involvement in the women's events at the temple and has been known to bring her drum to their services.
The product of a partnership between a Reform and Conservative synagogue, the new Jewish Community School in Pennington, NJ, seeks to provide supplemental Jewish education to an increasingly interfaith community that has been reticent to join the formal synagogue community. Magda's project is focused on developing an outreach strategy to encourage families to participate in Jewish education that feels open, warm, and inviting to interfaith families.
Kaleidoscope
Image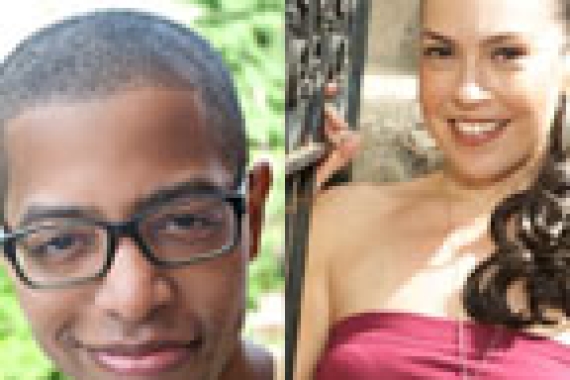 Kendell Pinkney and Vanessa Hidary​
Kaleidoscope is a narrative-arts driven initiative that seeks to highlight well-crafted, deeply personal monologues by Jews of Color, and non-exclusively Ashkenazi communities. Kaleidoscope seeks to expand the cast of their traveling show and complete a workshop curriculum for communities looking to develop their own narrative-arts program.
Vanessa Hidary began her spoken word career at the legendary Nuyorican Poets café, and has aired on "Def Poetry Jam" on HBO. She is the author of a collection of poems and stories titled "The Last Kaiser Roll in the Bodega." Her project partner Kendell Pinkney is a freelance Jewish educator Brooklyn-based theatre writer and freelance creative. His collaborative works and songs have been performed at venues such as 54 Below, Two Rivers Theatre Company, and Joe's Pub, to name a few.
Jews of Colour - Toronto
Image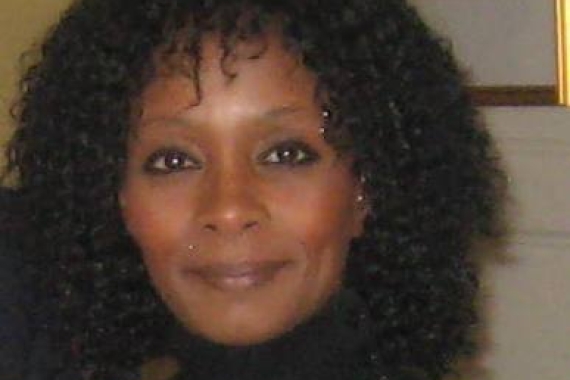 Rivka Campbell
Rivka, a Jew of Jamaican descent born and raised in Toronto, seeks to build community among Jews of Colour in her Canadian city while opening dialogue among the white Jewish community about the experience of Jews of Colour. Partly through convening, and partly through other resources, Rivka hopes to share stories that widen the concept of what it means to be Jewish in Canada and throughout the world. Rivka has travelled extensively and has spent several months in Israel in the beautiful Negev. She is also the Synagogue Administrator for City Shul and volunteers at Bernard Betel Centre for Creative Living and Limmud Toronto 2017 as the Chair of Logistics.
FED
Image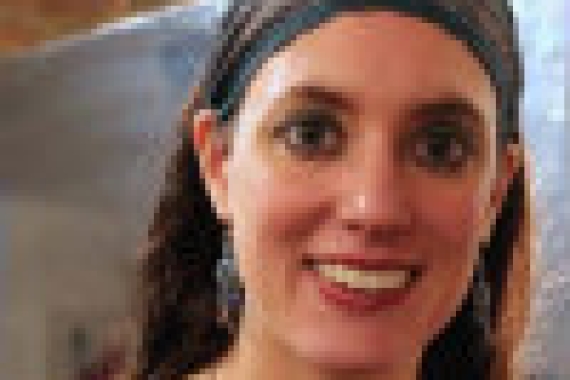 Deborah Fishman
FED – like TED, but you get fed – is a social club featuring events with creative food, inspirational ideas, and the company and creative energy of your matched dinner companions. Speakers often provide "food for thought" in the form of 10-15 minute talks rooted in their passion and expertise. Some dinners feature musical or dramatic performances in addition to or instead of a talk. For instance, there was a Purim talk with a Burlesque theme and a Rosh Hashanah performance with a jazz violinist who performed riffs on "Aveinu Malkeinu."
Founder Deborah Fishman works in communications and community building as a writer and network-weaver. She is the Director of Communications for The AVI CHAI Foundation. Deborah has a M.A. in Jewish Professional Studies from the Spertus Institute, was a Fellow in Israel Education at the iCenter, is a member of the ROI Community, and was named one of the "36 under 36" Jews making an impact in the NYC Jewish community by the Jewish Week.
Spiritual Autobiography
Image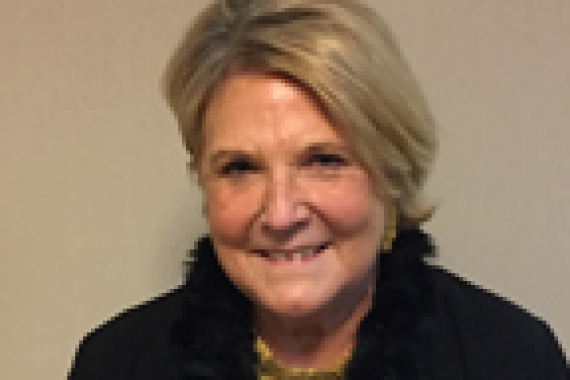 Yvonne Eschner
Yvonne's own Jewish journey is incredibly compelling. A former minister who converted to Judaism to honor the lost memory of her Jewish family, Yvonne seeks to use her spiritual training to guide groups of interfaith couples through the creation of their joint spiritual autobiography. Yvonne earned a Master of Divinity from Andover Newton Theological School and a Master of Theology from Harvard Divinity School where she served as adjunct faculty for twenty years. She was a Senior Minister for over 25 years until converting to Judaism in 2014. Her last position was with Metropolitan Jewish Health Services, Hospice in NYC as Director of Spiritual Care. For ten years, Yvonne has led an interfaith Jewish/Christian/Muslim dialogue on WRKO, Boston's Talk Station.