Jill Housen (she/her), 2019-2020
Diversity, Equity, and Inclusion Cohort 
"This amazing opportunity has helped me to reclaim my voice and given me the opportunity to learn from wonderful teachers. Not only was I able to form solid, trusted relationships with some of my fellows we also had opportunities to study Torah and explore issues of race and equity together."
Image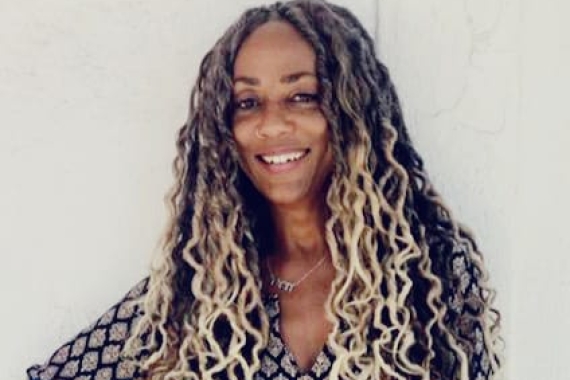 Tamar Ghidalia (she/her)
2019-2020 Diversity, Equity, and Inclusion Cohort
"Professionally I learned a lot from the staff who did an amazing job, and from my cohort. REDI work is my passion and I am grateful I was given tools to be successful in the future in this sacred work. I learned that people 's emotions are very high (Both white & JOC folks) and that in addition to being a good listener, I need to be nuanced in my approach, while not apologizing for who I am. A delicate balance... It has also opened doors for me in my consulting work and I am very grateful for that. My time with my mentor Deitra [Reiser] was amazing as I was able to share what I was struggling with and she was very affirming and helpful. Personally, I learned to trust myself in this work, and I made new friendships that are very dear to me. I felt that this helped me a lot in these times of pandemic isolation. The retreat we had together was very powerful and had several spiritual moments that nurtured my soul!"
Image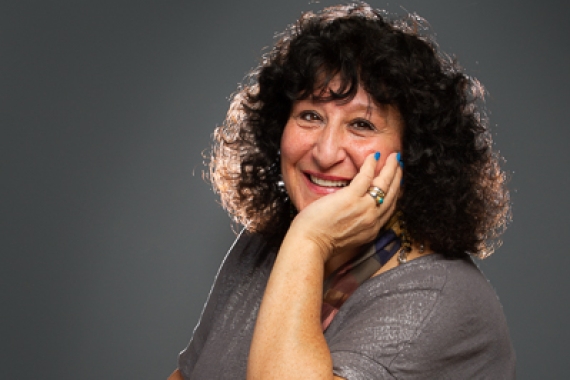 Leonard Slutsky (he/him)
2018-19 LGBTQIA+ Cohort 
"I came into this fellowship thinking that I knew a medium amount about DE&I and a good amount about LGBTQ+ issues. I was so wrong - there was so much I didn't know and so much for me to learn. In this fellowship I learned a lot more about myself and my biases/privileges. I also learned a lot about white supremacy culture, privilege, taking risks, queer identities (Especially nonbinary and transgender), and the intersection with Judaism. I feel a closer connection and supported as a queer person in a religious space. I also made incredible friends who I may not have normally met in everyday life who I have kept in touch with throughout the fellowship outside of calls and hope to keep in touch with in the future."
Mo Selkirk (she/her)
2018-2019 LGBTQIA+ Cohort 
"I don't think that there is enough room to go on about how much this fellowship has meant to me.  It not only brought me out of a funk of not knowing my next steps in my roll as an LGBTQ activist, but it reminded me why I love this work in the first place.  It connected me to ideas and to people in ways I never thought about before and has hopefully opened up doors in directions I didn't even know I wanted to go in. I feel so incredibly lucky to have been a part of it.  My confidence is up, but the best part is that it has had a ripple effect on my partner and his openness and confidence as well. I am truly grateful.
This fellowship has helped to hone in on where I would like to see myself making a difference in the community in the future.  The fellowship and the people in it has also really helped me find a voice I had lost a long time ago.  I never felt like my voice had an impact on people as much as I feel like it has had over this past year.  It has been a real pleasure to feel valued and appreciated for even the smallest amount of what I have to give others."
Image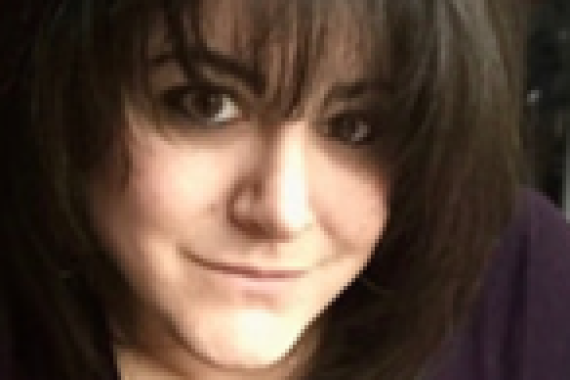 Bryant Heinzelman (he/him)
2018 Jews of Color Cohort
"The JewV'Nation Fellowship changed my life for the better. It reminded me that I truly am a part of the Jewish community, it taught me that I had a family and crew out there I'd never even met; and it gifted me a new level of confidence. The people that I met, the mentors, and the teachers all helped shaped me into the Jewish Leader I am today."
Image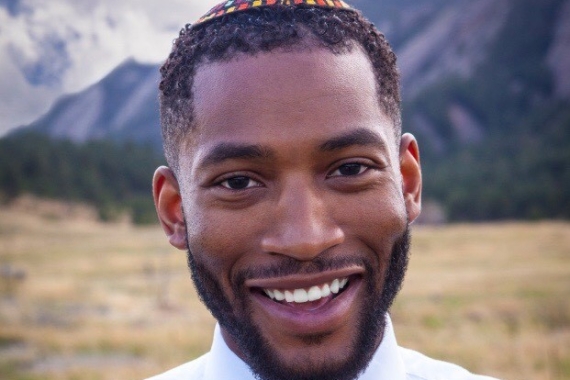 Eliana Rubin (they/she)
2018-19 LGBTQIA+ Cohort
"The fellowship has reminded me that I can find a family within my religion. Throughout the fellowship, I became more engrossed in my Jewish beliefs, through spiritual practice, morals, and engagement in communities around me that hold both or either of these ideas. I loved getting to work with like-minded people (that sometimes had different ideas from me); it meant that I felt safe enough to have uncomfortable conversations with people I could trust, and has helped me to start to have these conversations when I feel it is safe and important to."
Image