The Union for Reform Judaism strengthens communities that connect people to Jewish life. We invest in the power of community at every level—from the way we collaborate with congregations, institutions, and people, to how we make connections across North America on behalf of the Movement.
We connect congregational leaders across North America, convene cohorts of leaders around areas of shared interest, and address the needs of congregations based on their size. Additionally, we help congregations invest in the next generation and provide them with resources to become more inclusive communities.
Image
Connections to hundreds of Reform congregations and leaders throughout North America is one of the primary benefits of membership in the Union for Reform Judaism. Why is that important? And how do we turn loose connections into real impact?
Image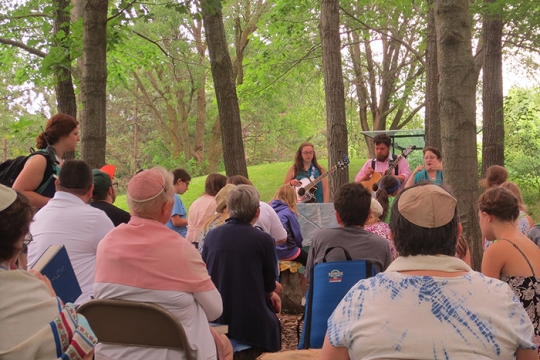 The URJ provides a variety of opportunities to foster connections and support between the leaders of small congregations, and provide them training and support. Learn more about the Small Congregation Resource Fund, the Hadrachah Seminar for Lay Leadership in Ritual Life, the PJ Library-URJ-WRJ Parnership, and more.
Image
In partnership with synagogues and other organizations, we're expanding and enhancing programs that expand Jewish engagement for families with young children across the continent.
Image
This is the place to access webinars, videos, and written resources from top professionals, interact with experts, and consult other congregations and Reform Movement staff members on involving people with disabilities and their families.