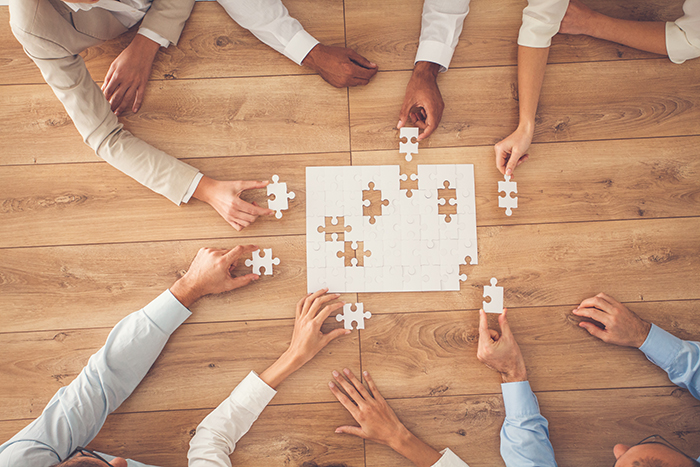 Connections to hundreds of Reform congregations and leaders throughout North America is one of the primary benefits of membership in the Union for Reform Judaism. Why is that important? And how do we turn loose connections into real impact?
A well-known African proverb states, "If you want to go fast, go alone. If you want to go far, go together."   We know that change is hard, and long-term, lasting change is impossible to achieve alone.  The courage and bravery needed to face change is eased by working in partnership together.   We are a movement, in motion together, towards a more whole, just compassionate world.  We have seen the impact that results from establishing deep relationships with other leaders who are tackling similar challenges and opportunities of congregational life.  
At the URJ, we are building networks of professional and lay congregational leaders.  What exactly is a network?  A network is a collection of individuals or institutions who come together to address a challenge that is easier to solve together than alone. In a network, everyone has something to give and something to gain.  In the words of Michele Jennae, "Networking is not about just connecting people. It's about connecting people with people, people with ideas, and people with opportunities." There is a generous spirit that defines the work of a network – people work together to help one another's leadership and the important work of congregations. 
Small groups of congregations, interested in exploring similar issues of change, agree to meet regularly and self-facilitate their work with support of URJ staff and resources. Through dialogue and agreement to be accountability partners, participants leverage each other as experts, consultants, and peer coaches as they address and confront the challenges and opportunities on their community's agenda.
Following is a list of URJ networks that are currently active with the support of the URJ. If you have an interest in one of them, please reach out to the individuals listed below.
Mental Health Network
The congregations engaged in the Mental Health Network are focused on deep cultural change in congregations, where mental health is as important as physical health, and communal spaces are safe and open spaces. Networked leaders are working in the areas of de-stigmatization, supporting those who provide support, and what youth, teens, and their families need most. For more information about the Mental Health Network, please contact Lisa Langer, RJE at llanger@urj.org.
PrayerSpace Worship Network
This Network gathers teams of professional and lay leaders who are committed to deepening the conversation about what communal prayer can look like in our congregations, and how they might use this rich and transformational time to dream about intentional worship in new ways.  For more information about the PrayerSpace Worship Network, please contact Cantor Rosalie Will at rwill@urj.org.
Presidents Network
All congregational presidents are invited to join the Presidents Network, with cohorts launching following each URJ Scheidt Seminar. Participating presidents are connected to others in similar-sized congregations and supported in their conversations around creating change in their congregations. For more information about the Presidents Network for congregational presidents, please contact Leah King Kaufman at lkaufman@urj.org.
20s/30s Network
The 20s/30s Network gathers clergy and staff who work with 20s/30s communities in their congregations. Based on the principals of Masterminds groups, these networked professionals work together to address challenges facing young adult communities today. For more information about the Masterminds Network for 20s/30s community professionals, please contact Leah King Kaufman at lkaufman@urj.org
ECEC Network and Education Network
The URJ has two spaces for teams to explore congregational education: the ECEC Network, which focuses on unique challenges in the early childhood space and the Education Network, which focuses on part-time learning. Both Networks are spaces to connect with other congregational leaders who care about Jewish education in order to strengthen relationships, inspire each other, discuss issues you care about, and plan actions you hope to take. For more information about either network, please contact Rachel Margolis, RJE at rmargolis@urj.org.
Small Groups Network
Small groups have become one of the ways URJ congregations are developing a relational culture.  Inspired by the teaching, "people before program," small groups are exactly that – small groups of people led by lay guides, committed to being in deeper relationship with each other over time. Through the network, we bring together congregational leaders to support and learn from one another. For more information about a Small Groups Network, please contact Rabbi Esther Lederman at elederman@urj.org
The Israel Leadership Network (ILN)
The Israel Leadership Network (ILN) is a network of lay leaders of URJ congregations and Reform Movement leaders coming together to further the NA Reform Movement's connection to Israel and our Movement's mobilization work regarding Israel and Reform Zionism. Members of the URJ ILN will work together to learn and enhance their own capability from the wisdom and experience of others as well as work to advance the place of Israel in our Movement and come together to build greater support for the Reform Movement in Israel.  For more information about the Israel Network, please contact Molly Blumenthal at mblumethal@urj.org
What's New
Image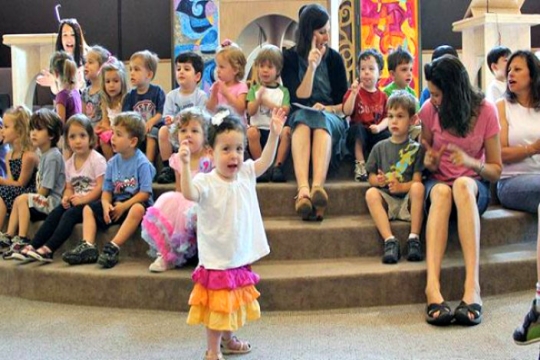 Our work has revealed to us several key principles about building capacity for leading change in congregational education.
Image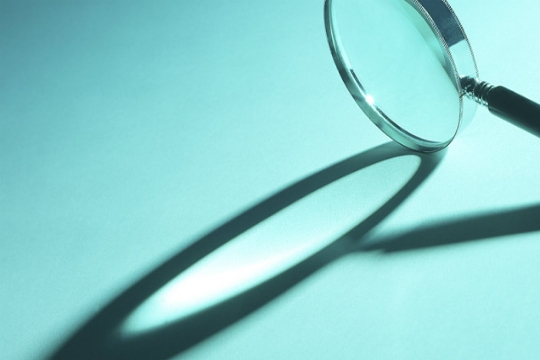 If your congregation spent 12-24 months focusing on one topic of your congregational life, could it transform your entire community? If you decided to really delve into engaging baby boomers or figuring out how to focus on social justice issues, could it be a game changer for your congregation? This year, we're excited to launch four new Communities of Practice, and applications are open through May 9th, 2016.
Nearly every congregation today faces the challenge of trying to increase or stabilize revenue, so it's no surprise that in the last few weeks alone, the Jewish press published three separate pieces on the subject: eJewishPhilanthropy shared an overview of the changing landscape and what that may look like for particular synagogues. They explain the traction this issue has gained in recent months, calling on the expertise of researchers and advocates for change. In "The Case for Pay-What-You-Can Synagogue Dues" on Jewish parenting site Kveller, one blogger wrote a personal reflection about the many factors that families consider when weighing the cost and benefit of joining a synagogue – and why the potential upside for congregations seems worth the risk. The Sun-Sentinel recently reported that Temple Beth Orr of Coral Springs, FL, became the first congregation in South Florida to adopt a voluntary dues commitment model. And that's not all.