Image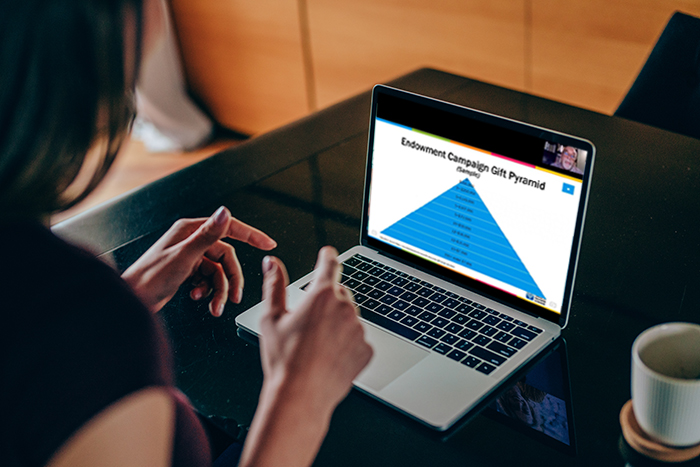 In a world where time is precious and congregational leaders are called on to do more and know more, the URJ has launched a number of online courses. The courses are a way to take a deeper dive in an area of synagogue life around issues that congregants are seeking to understand and help leaders look to the future in a more strategic, thoughtful way. 
These courses are asynchronous – a person starts the course and can move through it at their own pace. They use a whole variety of modalities – videos, blog posts, you can even test your knowledge with a quiz at the end of the unit.
Taking a URJ online course has so many benefits for your congregation and creates a shared language for leaders to move forward together as a team.
The following courses are currently being offered or are opening soon:
---
Financial Leaders Training
The URJ Congregational Finances Courses provide a basic introduction for lay leaders who have little to no experience with finances, and are intended to help them be more prepared to participate in financial conversations. They are also a valuable opportunity for lay or professional leaders who are looking for a refresher in congregational finances. In 2020, participants will be able to register for the URJ Congregational Finances Courses on a rolling basis.
View the list of courses and register now.
---
Leadership and Governance
Participants will
Learn the URJ Principles of Governance and cultivate a shared language.
Explore congregational governance in relation to Jewish communal life and the greater non-profit landscape
Mobilize fellow leaders in their congregation to connect with other congregations interested in congregational governance.
Apply learning from the course to lead governance work in their communities.
View the list of courses and register now.
---
Cultivating a Culture of Philanthropy
This is an excellent way for a group of congregational leaders to learn the foundations of Creating a Culture of Philanthropy together and create a shared language. It's also a terrific opportunity for individual participants to learn about philanthropy in a congregation. Either way, it is a fantastic experience. 
Launching December 2020. Learn more or sign up to be notified when registration opens.
---
Congregational Innovation