Image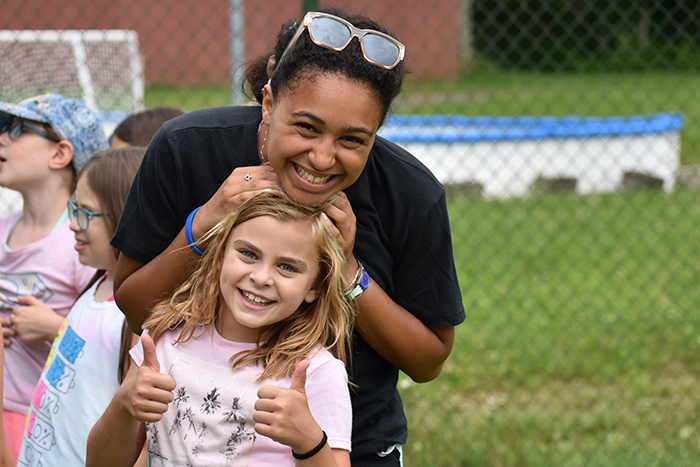 Have you ever wished that the work you did at camp could also benefit you as a student? Well, now it can. We are so excited to share that many URJ camps are offering the opportunity to earn college credit while working at camp. Apply now!
We are guessing you might have questions about this amazing opportunity – read on for answers.
Can anyone get credits for working at camp? How does this work?
This year, the URJ is excited to offer 50 counselors, from multiple participating camps, the opportunity to earn 3 college credits while working at camp.
Where will the credits come from?
This undergraduate course is being offered through the Department of Education at Gratz College.
What course will I get credits for?
"The Fundamentals of Informal Education in a Camp Setting" will provide an opportunity to reflect on the benefits and challenges of working with children at camp. Participating counselors will be given the opportunity to learn about the care of children, the educational benefits of informal settings, managing the behavior of others and the importance of self-care to being an effective caretaker.  
Camp is busy! How much time and work can I expect?
Class will require approximately 2 hours per week for writing, reflection, discussion, and "classroom" time. One of those hours will be in-person learning time with your camp's cohort. The other hour will typically be spent in personal reflection. Counselors should also expect a three to four page culminating reflection-based paper.
This sounds too good be true! How much does it cost and how do I make this happen?
The course is free to you, thanks to a generous grant. Interested counselors will need to complete an application that will be available by mid-March.
How do I know if these credits will transfer over to my school?
Gratz College is a fully accredited institution, so in general, credits should be transferable. However, every college and university is different, so it is in your best interest to check with your school.
Who can I reach out to if I have questions?
The best person to reach out to would be the person you have been in contact with about your employment this summer at camp. They will likely know how to answer and or direct your question to the appropriate person.
For further information, reach out to the camp where you are applying for employment.