Image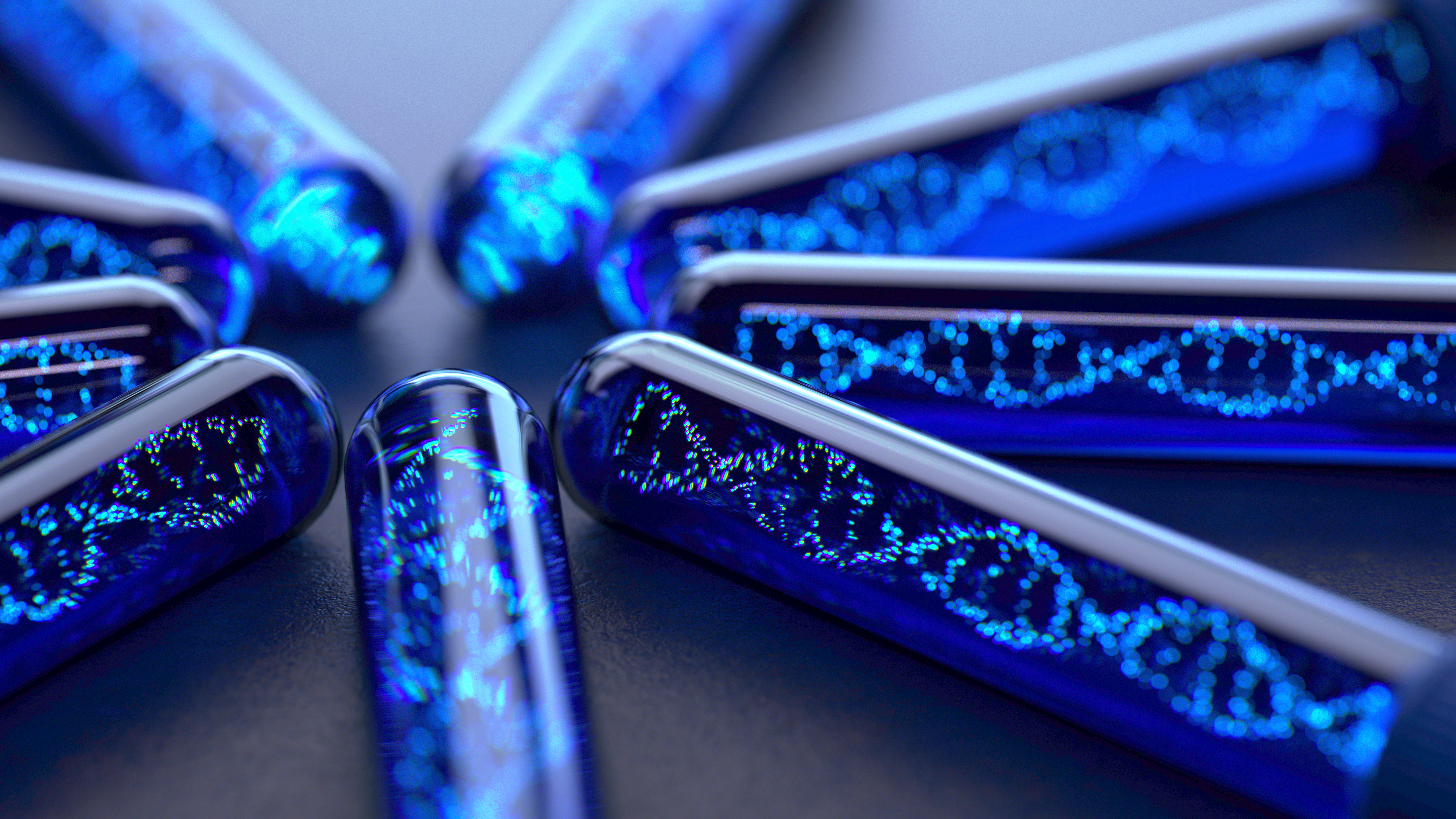 Genetics may seem complicated, but simple messaging can help inform at-risk community members, especially when some genetic disorders are more common among Jews than in the general population. Such disorders include Canavan disease, Gaucher disease, and hereditary cancers, particularly those related to BRCA gene mutations. 
Due to interfaith marriage, conversion, and other factors, the Jewish community is more genetically diverse than ever before. Even so, there are still genetic diseases that impact the Jewish community more frequently than the general population.
As a community health educator and a rabbi, it is our responsibility to inform our communities about Jewish genetic diseases and raise public awareness. Here are seven facts about Jewish genetic diseases: 
1. PEOPLE WITH NO FAMILY HISTORY CAN BE AT RISK. 
As many as one in four people of Jewish ancestry carry a genetic mutation that increases the risk of passing a genetic disease to their children. In the SephardiSephardiסְפָרַדִּי Jews who come from Spanish backgrounds and from lands around the Mediterranean Sea. community, the risk of Jewish genetic disease also depends on the carrier's country of origin. 
Generally, carriers are healthy and unaware of a potential risk. Carriers may not be affected by the disease, but if both members of a couple are carriers for the same disease (estimated to be about 3% of AshkenaziAshkenazאַשְׁכְּנַזLit. "Germany"; includes Jews of European origin.  couples), each pregnancy has a 25% chance of conceiving a child with that disease. This diseases are known as "autosomal recessive disorders." There are large panels of these Jewish genetic diseases, many of which do not yet have a treatment. 
Unlike the diseases noted above, early onset torsion dystonia – a painful, disabling disease – is an autosomal dominant disorder, which means it may be passed down to a child if only one parent carries the mutated gene. With each pregnancy, there is a 50% chance that the child will have the disease. This condition currently has no known cure. 
2. GENETIC COUNSELING AND SCREENING CAN HELP ASSESS RISK 
Genetic diseases are not exclusive to the Jewish community. Thus, genetic counseling and carrier screening are vitally important – whether the potential parents are Jewish, interfaith, members of the LGBTQ+ community, Jew(s)-by-choice, or using artificial insemination, a surrogate, or other reproductive technology.  
If your health insurance doesn't cover genetic counseling or screening, many organizations offer these services. Subsidies and financial assistance are often available for those without insurance coverage. 
3. CONSIDER GETTING GENETIC COUNSELING AND SCREENING BEFORE PREGNANCY. 
Genetic counseling is a critical part of the testing process, but its necessity is often overlooked. Testing is not always routinely ordered by physicians, and when it is ordered, doctors may not be ordering a full panel. 
4. THERE ARE EFFECTIVE TOOLS TO MANAGE GENETIC RISK. 
Couples who carry altered genes for the same condition have a variety of options to manage their risk. One option is preimplantation genetic testing (PGT), which biopsies embryos and selects ones without the condition for implantation during in vitro fertilization. 
5. WE ALL PLAY A ROLE IN JEWISH GENETIC HEALTH EDUCATION. 
You can help preserve the health of our Jewish community by advocating for genetic health education in your congregation and at an individual level. When speaking with congregants who are considering expanding their family, take the opportunity to inform them about carrier screening as a critical aspect of family planning for Jewish and interfaith couples. Ask local Jewish organizations to include resources about Jewish genetic health on their websites. 
6. THERE ARE MANY RESOURCES ABOUT JEWISH GENETIC HEALTH. 
There's no need to be an expert before you begin to raise awareness about Jewish genetic health. You can support your community just by sharing resources. A variety of organizations exist to educate people about Jewish genetic health risks, offer subsidized screenings, and support individuals with Jewish genetic disorders. Here are just a few: 
Discussions surrounding Jewish genetic health can be scary. While you may encounter challenges when bringing it up, there are opportunities to reframe this information as empowering and lifesaving.  
7. BREAST CANCER ISN'T A JEWISH GENETIC DISEASE, BUT… 
The presence of a BRCA gene mutation does increase the lifetime risk for developing breast cancer, ovarian cancer, prostate cancer, pancreatic cancer, melanoma and more. The prevalence of BRCA mutations among Jewish people of Ashkenazi descent (approximately 1 in 40) is estimated to be 10 times higher than in the general population. These mutations can dramatically increase lifetime risk of cancer regardless of gender. If one partner carries this genetic mutation, each child has a 50% chance of being a carrier. 
Testing for BRCA and other hereditary mutations has never been more accessible, but individuals should consult with a certified genetic counselor before they begin testing.  
Insurance often covers genetic counseling and testing for individuals with Ashkenazi ancestry regardless of their family history. If it is not covered, several labs offer genetic testing for around $250.  
For more information about hereditary mutations and managing risk, visit Sharsheret, FORCE: Facing Our Risk of Cancer Empowered, or Yodeah. These initiatives focus on education and provide affordable genetic testing for individuals of Ashkenazi descent. To find a genetic counselor based in the United States or Canada, visit the National Society of Genetic Counselors website. 
Jewish genetic diseases will not go away anytime soon. Therefore, we must continue to raise awareness about these diseases and work to make counseling and testing accessible. Learning about one's genetic risk can be intimidating, but it is also empowering. The more information we have, the more we can do to protect the health of ourselves, our families, and the Jewish community.