Just as Jews across North America find belonging and connection in congregations, so too do congregations find support and community in the URJ. Joining the URJ places your congregation within a committed, progressive network with access to resources, experts, and leadership development to keep your congregation innovative and relevant.
---
​What the URJ Stands For
The URJ builds community at every level—from the way we collaborate with congregations, organizations, and individuals to how we make connections across North America to advance contemporary and inclusive Jewish life. Providing vision and voice to transform the way people connect to Judaism, we help congregations stay adept and agile, motivate more young Jews to embrace Jewish living, agitate for a more progressive society, and foster meaningful connections to Israel.
Founded in 1873, URJ has grown into the most powerful force in North American Jewish life, with nearly 850 member congregations and work that inspires millions of people. Our legacy, reach, leadership, and vision mean that we can unite thousands of years of tradition with a modern, evolving Judaism to strengthen Jewish communities today and for future generations.
What The URJ Does
Our programs and communities inspire more and more people—from children to seniors—to explore what it means to be Jewish, pursue justice around the world, and forge stronger ties to Israel. 
Working Deeply: The experiences we promote are highly intentional and profoundly immersive. We educate our network on how to build and maintain these exciting, intense, and authentic Jewish experiences.
Strengthening Communities: We help congregations and communities stay adept and agile, allowing them to proactively respond to the needs of their members and expand the ways in which people can live Jewishly. Working directly with leaders, we provide crisis consultation, platforms for collaboration, training, and more—always working to ensure congregations and communities are able to support their work over time.
Investing in the Jewish Future: We coordinate a network of youth programs across the United States and Canada that promote community, spiritual growth, and lifelong friendships, motivating more young Jews to embrace Jewish living as a path to meaning, purpose, and joy.
Repairing the World: Through advocacy campaigns, hands-on volunteering opportunities, and training for leaders, we galvanize people throughout North America to ensure religious freedom, pluralism, acceptance and justice.
Connecting to Israel: We bring Reform Judaism to Israel, and Israel to Reform Judaism through education, facilitated travel to Israel, and programming that fosters reflection and understanding.
Welcoming All: We actively work to engage uninspired and unaffiliated Jews, partnering with our congregations and other Movement institutions to eliminate the barriers that prevented these people from finding their place in Judaism earlier. We embrace interfaith families and help them nurture their Jewish identities, in whatever way they want. 
Image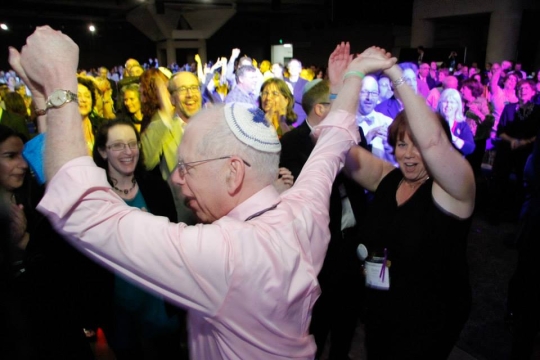 Membership in the Union for Reform Judaism (URJ), the umbrella organization for North American Reform Judaism, will strengthen your congregation by providing access to these and other offerings available from the larger, global Reform Movement.
Image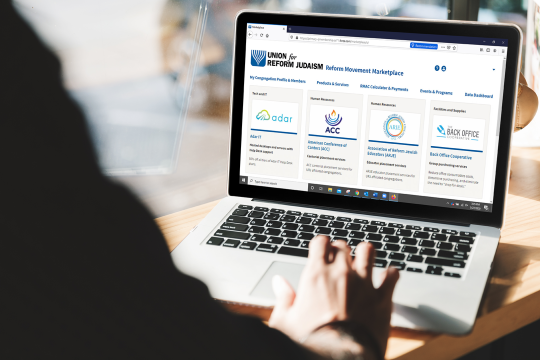 Where URJ-affiliated congregations can connect with products and services that reduce costs of running a congregation and simplify day-to-day operations.
Contact Us
Please contact Gabby Kozak at gkozak@urj.org with any questions about becoming a member of the URJ.