In 2018, the Union for Reform Judaism became the first religious organization to formally adopt The Jerusalem Program, the official policy platform of the World Zionist Congress. Adopting the platform serves to identify the Reform Movement formally and explicitly as a Zionist movement.
Reform Zionism accepts and supports the foundational aim of Zionism: the establishment of a Jewish State in Israel, the homeland of the Jewish people. Reform Zionism is a continuation of the early Zionist dream to foster a living, breathing national culture that represents the highest ideals of Jewish peoplehood. Foremost among these ideals is for Jews to be free and liberated citizens of the world who also contribute as Jews to our global civilization.
The work of Zionism did not end when the State was established in 1948. As Reform Zionists, we strive to make the State of Israel a true inheritor of the prophetic tradition of the Jewish people: a nation devoted to pursuing justice and creating a complete world. Our love for Israel is channeled into efforts that advance the vision of what we believe Israel can – and must – yet be.
We believe that a Jewish state must be a democratic state that celebrates the pluralism of Jewish practice and identity. We celebrate the notion of k'lal Yisrael, the unity of the Jewish people. We seek to integrate Jewish tradition into the realities of the modern world, believing in individuals' right to shape their own Jewish identity and way of life.
We are part of an active, global network of Jews of all ages, united by our love for Israel and our commitment to securing an Israel that fulfills the promise of its founding document:
"THE STATE OF ISRAEL will … foster the development of the country for the benefit of all its inhabitants; it will be based on freedom, justice and peace as envisaged by the prophets of Israel; it will ensure complete equality of social and political rights to all its inhabitants irrespective of religion, race or sex; it will guarantee freedom of religion, conscience, language, education, and culture…."
We advocate for Israel – as it should be and as it must become: a society that reflects both democratic values and religious pluralism. We work for the full and equal acceptance of and respect for the Reform Movement – and Reform and Progressive Jews – as a legitimate stream of Judaism by the Israeli government. These terms are imperative; they must not wait.
The Union for Reform Judaism and the broader North American Reform Movement are partners and supporters of the Israel Movement for Reform and Progressive Judaism (IMPJ), whose work seeks to complete the Zionist dream of a modern State of Israel that is inclusive, moral, and a home for us all.
We are also affiliated with the Israel Religious Action Center (IRAC), the public and legal advocacy arm of the Reform Movement in Israel. Founded in 1987, IRAC seeks to advance pluralism in Israeli society and to defend the freedoms of conscience, faith, and religion. IRAC advocates on behalf of a broadly inclusive Israeli democracy.
Through ARZA, the Association of Reform Zionists of America, the URJ provides educational materials about Israel and Zionism for Reform congregations, assists in bringing Reform Jews to Israel, and provides pre- and post-trip programming for congregations and individuals in order to enhance their Israel experience.
The goals of the North American Reform Movement's Israel and Reform Zionism work, as redefined in 2018, are as follows:
To increase each Reform Jew's relationship with Israel and make Israel a core component of every Reform Jew's identity
To recommit the North American Reform Movement to Zionist ideals and leverage our combined resources devoted to the cause, including formally and explicitly identifying the Reform Movement as a Zionist Movement
To increase financial and political support for, and grow, the Reform Movement in Israel.
To strengthen the Reform Movement's standing in Israeli society and in her political system, including Israeli National Institutions (such as the WZO, KKL, JAFI).
To provide for more effective Israel advocacy in North America and Israel 
Outlined here are the strategies and actions that the URJ and the broader Reform Movement is order have undertaken to achieve these goals:
Connection: We are making Israel a core component of every American Reform Jew's identity by increasing connection with Israel through expanded and enhanced Israel education, engagement, and activism.
Collaboration: We are implementing a coordinated strategy and comprehensive plan for Israel across the North American Reform Movement, including URJ congregations, URJ camps, Israel programming, and Reform Israel experiences.
Representation: We are leveraging all our Movement's resources in a coordinated effort to increase the American Reform Zionist movement's delegate numbers in the 2020 World Zionist Congress elections.
Amplification: We are strengthening the Reform Movement's voice within Israel's National Institutions (WZO, 2 KKL, JAFI), the Israeli political system, and broader Israeli society.
Support: We are increasing the North American Reform movement's financial and political support for the Israeli Reform Movement (IMPJ).
Advocacy: We are advocating for Reform interests and values in Israel, as well as through U.S. and Canadian foreign policy in Washington, D.C., and Ottawa, respectively.
Unity: We've created a central address for the North American Reform Movement on all issues relating to Israel, working close partnership with the Central Conference of American Rabbis, Hebrew Union College – Jewish Institute of Religion, and the other organizations that comprise the Reform Movement.
Leading the Reform Movement's Israel efforts is Rabbi Josh Weinberg, the URJ's vice president for Israel and Reform Zionism. An energetic leader with a clear vision for the next generation of Reform Zionism, Rabbi Weinberg has since 2013 served as president of ARZA, the Association of Reform Zionists of America, perfectly positioning him to lead the strategic coordination and alignment of the URJ's Israel work.
Rabbi Weinberg is the driving force behind the Reform Movement's efforts surrounding the 2020 World Zionist Congress elections. Under his leadership, the Movement is expanding the impact of its Reform Israel-focused programs and streamlining ARZA operations with those of the URJ.
Also leading our work is the Israel and Reform Zionism Committee (IRZC), established in 2018, which advises and supports the Reform Movement's overarching work related to Israel and Reform Zionism. 
The committee is headed by Chair Gary Perlin, a longtime supporter of the Reform Movement in Israel. Most recently, Perlin served as the chief financial officer of Capital One Financial Corporation; prior to that, he was the chief financial officer of the World Bank.
Serving as IRZC co-chair is Rabbi Bennett Miller, who is a past chair of ARZA and a member of the board of governors of the Jewish Agency for Israel. Rabbi Miller recently retired as the senior rabbi of Anshe Emeth Memorial Temple in New Brunswick, N.J.
Support Reform Judaism as it continues to grow and develop in Israel by becoming a member of ARZA, the Association of Reform Zionists of America. For just $50, you can help create opportunities for those seeking a meaningful Jewish alternative to either a non-religious life or Orthodox Judaism.
With ARZA's support, our Israeli Reform Movement now celebrate the existence of more than 50 Reform/progressive congregations and communities in Israel, from Haifa to Jerusalem, from Tel Aviv to Beer Sheva, working together under the IMPJ.
The IMPJ supports more than 45 preschool classes, summer camps, a youth movement, and two kibbutzim grounded in our Reform tradition, as well as its legal advocacy arm, the Israel Religious Action Center.
In nearly every facet of Israeli life, ARZA partners with the Israeli Reform movement to improve people's lives and strengthen Israeli society. ARZA supports:
Welcoming immigrants from the former Soviet Union, who are not considered Jewish by Israel's Chief Rabbinate, into every aspect of Jewish life;
Social action projects throughout Israel, through Keren b'Kavod: The Dignity Fund, that assist those in need;
New rabbis, educators, and physical infrastructure to serve the many growing Reform communities and reach out to prospective new members;
Building coexistence and understanding between Israeli Jews and Arabs through programs such as Meeting Neighbors;
IRAC's vital work in the Knesset and the Supreme Court to ensure full civil and religious rights all Israelis and equal recognition of Reform Judaism as a legitimate expression of our faith, including at our holiest site, the Kotel.
ARZA is also the voice of Reform Judaism within the Israeli "National Institutions" – the World Zionist Organization (WZO), the Jewish Agency, and the Jewish National Fund (JNF).
As ARZA strengthens our movement's influence to represent the values and ideals of Progressive Judaism in Israel, your membership is more important than ever – and your $50 is truly an investment in Israel's future.
ARZA
ARZA strengthens and enriches the Jewish identity of Reform Jews in the United States by ensuring that a connection with Eretz Yisrael is a fundamental part of that identity.
ARZA Canada
ARZA Canada reaches out to all Reform Jews in Canada to help foster a better understanding of Israel and to support the Reform Movement in Israel.
Reimagining Jewish Travel
J² is proud to partner with the Union for Reform Judaism (URJ). You can now embark on a Reform Jewish Journey with J² while supporting Reform institutions in Israel and strengthening our Israel connections in North America. Enjoy the benefits of a travel company that is passionate about Jewish journeys, shares your values, and provides you the opportunity to engage and interact with Reform Jews and like-minded travelers in Israel and all around the world.
J² is a leading luxury travel brand that crafts Jewish educational and experiential journeys to Israel and around the world. On a J² journey, you will explore new places with expert educators by your side every step of the way.
Image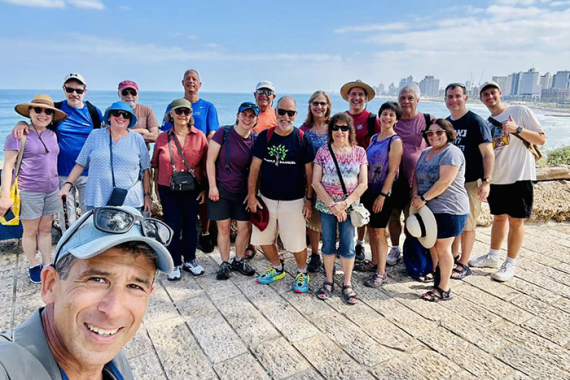 What's New
Image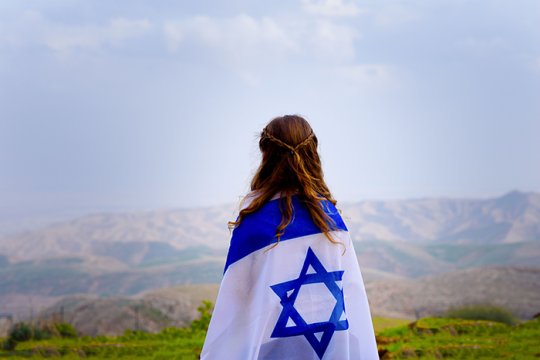 We stand with the people of Israel during these difficult and challenging days and pray for the safety and immediate release of all of the hostages. See our resources and actions you can take.
Image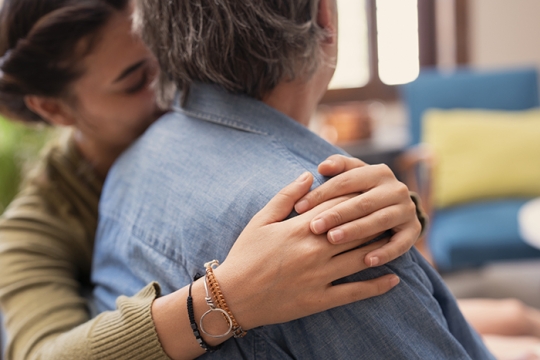 Hamas' brutal attack on Israel on October 7th and Israel's ongoing response has stirred emotions both within and outside the Jewish community. Over the next weeks, as family and friends gather for holiday celebrations, there may be differences of opinion. Here are a few tips from Jewish sources to help maintain loving relationships while disagreeing.
Image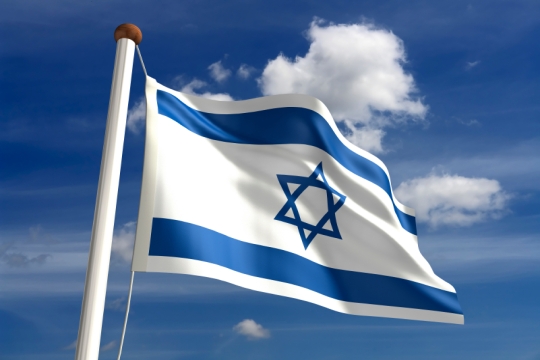 On October 7/23 Tishrei, we watched in horror as Israel experienced an unprovoked attack from the Hamas terrorist organization during what should have been the joyous holiday of Simchat Torah. Hundreds of Israelis have been killed or injured; as a Movement, we pray for the quick resolution of this tragic situation.