What's New
Image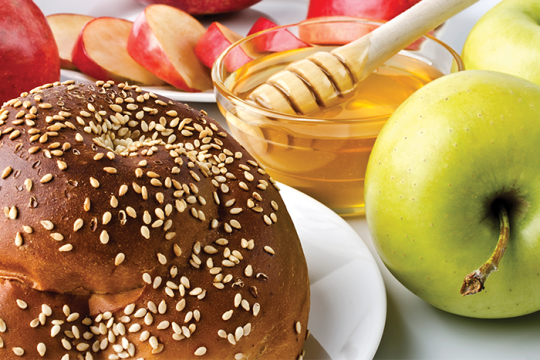 We are in the third year of High Holidays like no other. As we approach the yamim nora'im (the days of awe) and the festivals that follow, take advantage of the offerings from the URJ to supplement your programming and manage your operations.
Image
As part of our ongoing efforts to create safe, respectful, and equitable workplaces, the URJ requires all staff to regularly participate in sexual harassment prevention training classes, provided by Traliant Compliance Training. Now, through the Reform Movement Marketplace, the URJ is making Traliant Compliance Training classes available to our affiliated congregations at a reduced cost.
Image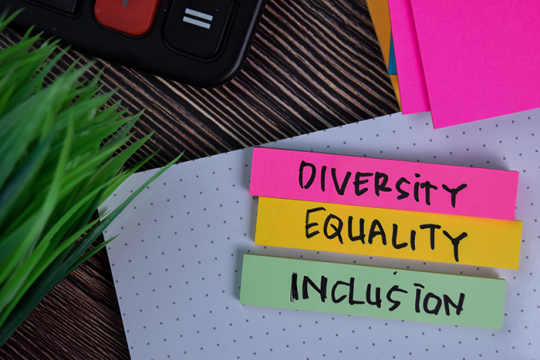 Along with the Union for Reform Judaism (URJ), the Jewish Grandparents Network (JGN) and Keshet share a commitment to an inclusive Jewish community that reflects and affirms marginalized identities. We realized we could have the greatest impact towards a more inclusive community if we worked together.
Press Releases
Image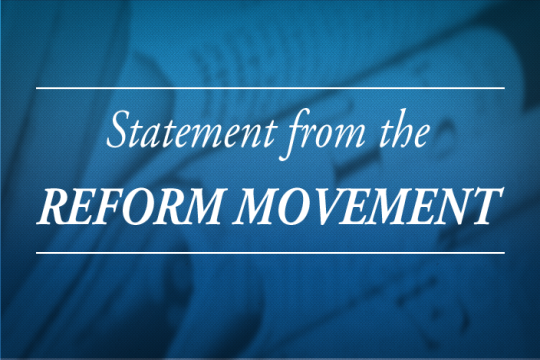 The Reform Jewish Movement strongly condemns Presbyterian Church (USA)'s declaration falsely charging that Israel is an apartheid state, with the passage of Amendment INT-02 at its recent General Assembly.
Image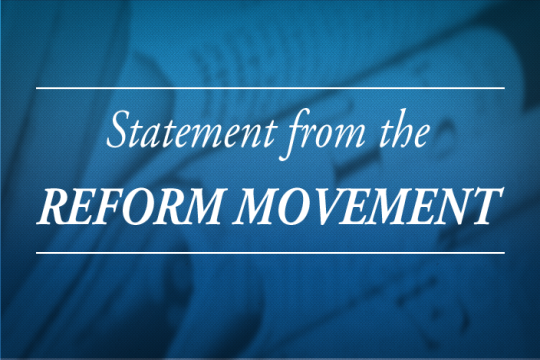 We mourn the six lives taken today in Highland Park, IL and pray for all those injured, beloved members of our Reform Jewish community among them. On this day celebrating American independence, it is clear that Americans' ability to live independent of the fear of gun violence is ever more elusive. With each massacre, the freedom to gather, pray, shop, learn, and simply be, free from fear of gun violence, is taken away.
Image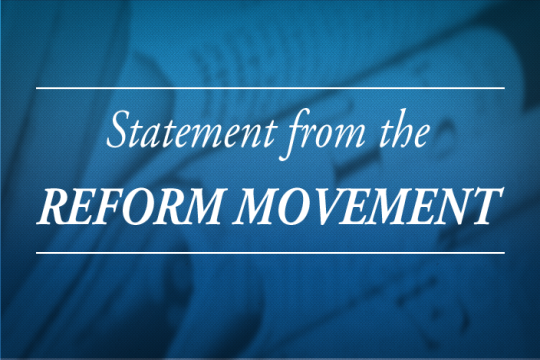 "We are outraged that the Supreme Court today has stripped women and others who can become pregnant of the fundamental right to make essential health care decisions free of governmental interference."
This Week's Torah Portion
Image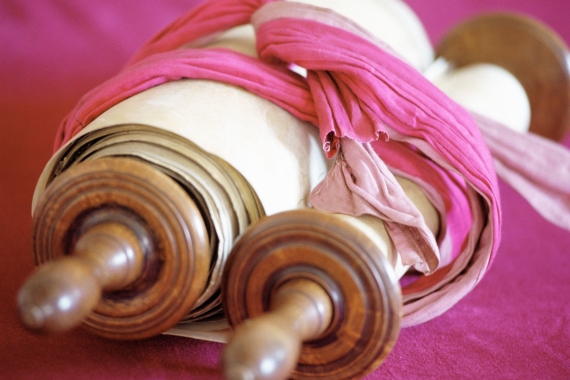 I pleaded with the Eternal at that time, saying, "O Eternal God, You who let Your servant see the first works of Your greatness and Your mighty hand, You whose powerful deeds no god in heaven or on earth can equal! Let me, I pray, cross over and see the good land on the other side of the Jordan, that good hill country, and the Lebanon." - Deuteronomy 3:23-25
Torah
Deuteronomy 3:23–7:11
Haftarah
Isaiah 40:1-26
Shabbat Nachamu
When
/ 16 Av 5782
Next Week's Torah Portion
Get Updates from the URJ
Subscribe to Inside Leadership, the URJ's email newsletter for congregational leaders.
Thank you for subscribing to emails from URJ.org! Please check your inbox for our emails, and to manage your subscription.
Find a Congregation Near You
Find connection, community, learning, and spirituality at a welcoming Reform congregation near you.
Image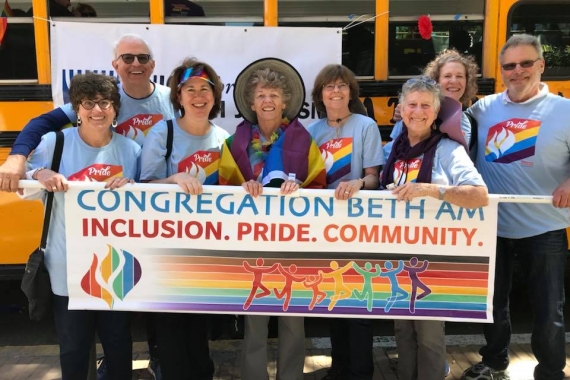 More Congregational Resources
Image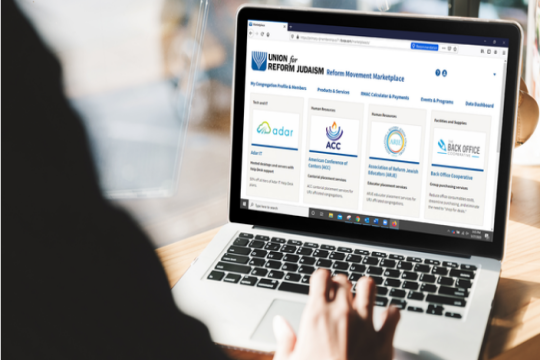 The Reform Movement Marketplace will help congregations save money, enhance operations and connect to valuable data insights about their community and their engagement with the URJ.
Image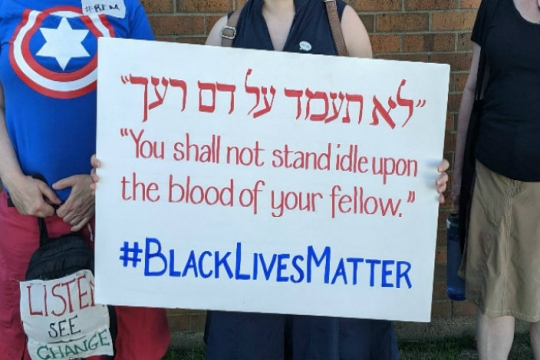 Here are a few things your congregation can do now to support Black and Brown people both within the Jewish community and beyond, both directly and on a systemic level.
Image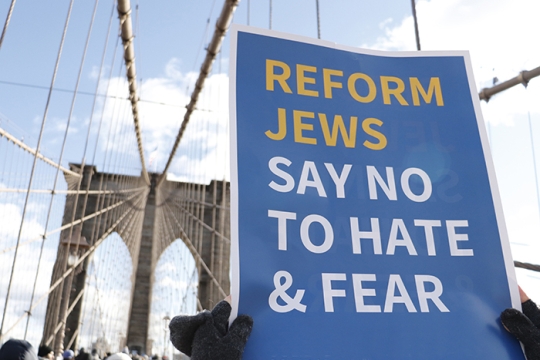 Amid an alarming rise in antisemitic rhetoric and violence, the Union for Reform Judaism has joined with the Anti-Defamation League, the world's leading anti-hate organization, to create a multi-faceted digital resource that provides congregations and individuals with tools to respond to acts of antisemitism and hate in their communities.
Give to the URJ
The Union for Reform Judaism leads the largest and most diverse Jewish movement in North America.