Image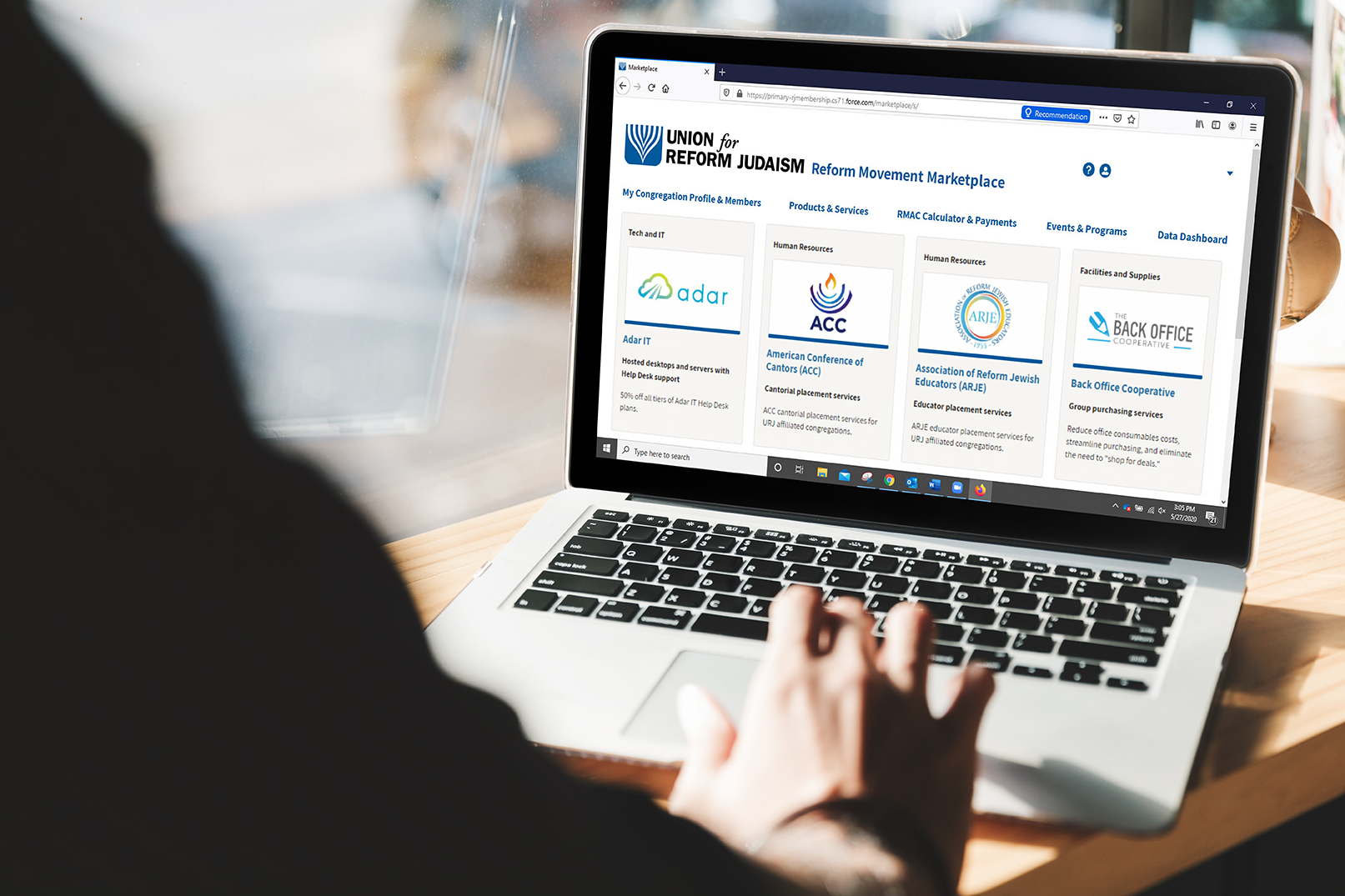 Want to save money and increase congregational efficiency?
The Reform Movement Marketplace can help! The newly launched Reform Movement Marketplace connects URJ-affiliated congregations with products and services that will reduce costs of running a congregation and simplify day-to-day operations.
Spend less time on operations; spend more time with your community.
As a congregational leader, you're invited to explore the Reform Movement Marketplace and tap into ways to spend less time and money on administrative and operational issues – leaving you more time to engage with your community in worship, education, programming, and more. You'll be able to:
Access products and services (often at steep discounts) from the URJ, outside vendors, and professional and affiliate organizations;
Update congregational leadership information so the URJ can continue to share important information and resources;
Access valuable data insights about your congregation and how it engages with the programs and services of the Reform Movement; and
Easily keep up to date with your Reform Movement Affiliation Commitment (RMAC)
Access opportunities and services only available to URJ member congregations.
The URJ has vetted several vendors and negotiated discount pricing or enhanced, convenient access for congregations. Examples of discounts available only through the Marketplace include:
Video streaming with Streamspot
Online meetings with Zoom
Office, building, and janitorial supplies with Back Office Cooperative
Retirement and investment opportunities with the Reform Pension Board
HR benefits administration with Insperity PEO
Much, much more
If you would like to recommend a vendor for inclusion in the Marketplace program, or you would like your business to be considered, please fill out this form and we will be in touch soon.
To learn more and more easy manage the day-to-day operations of your sacred community, please visit the Reform Movement Marketplace at URJ.org/Marketplace.