Image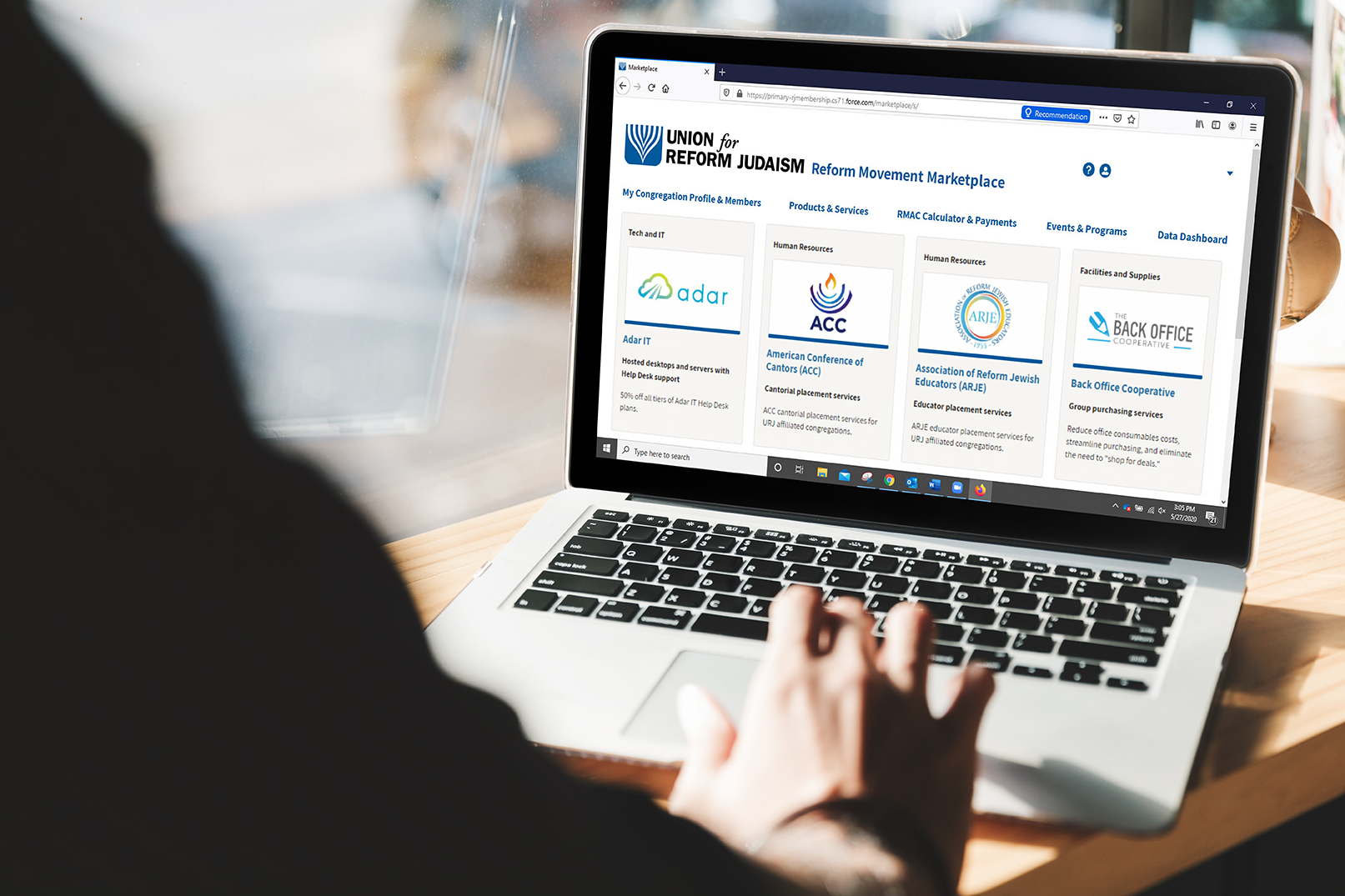 Save money and increase effeciency at your congregation in the URJ Marketplace
Create an account and browse the wide array of products and services in the URJ Marketplace. URJ-affiliated congregations can use the marketplace to connect with products and services that will reduce costs of running a congregation and simplify day-to-day operations. 
Spend less time thinking about the "back of the house," and spend more time thinking about the "front of the house." 
The URJ Marketplace offers great deals on tangible items, like office supplies, web cameras and software licenses. Also, congregations can find deals on products and services that help provide the change their congregation needs now, working smarter while saving money. Staff co-employment and health insurance with Insperity HR, accounting services with CRI advisors and CPAs, or integrated payments and fundraising with Dipjar or Shopraise.  
These products and services will help save money so you can spend less time on administration and operation issues while spending more time on sacred community engagement and member connections. 
Access opportunities and services only available to URJ member congregations. 
The URJ has vetted several vendors and negotiated discount pricing or enhanced, convenient access for congregations. Connect with these great products and services in the URJ Marketplace today!  
All vendors below are offering special discounts and offers to URJ affiliated congregations, only in the Marketplace. 
Visit the URJ Marketplace to see even more offers. Request access by sending an email to marketplace@urj.org.  
If you would like to recommend a vendor for inclusion in the Marketplace program, or you would like your business to be considered, please fill out this form and we will be in touch soon. 
To learn more and more easy ways to manage the day-to-day operations of your sacred community, please visit the URJ Marketplace at URJ.org/Marketplace.