Image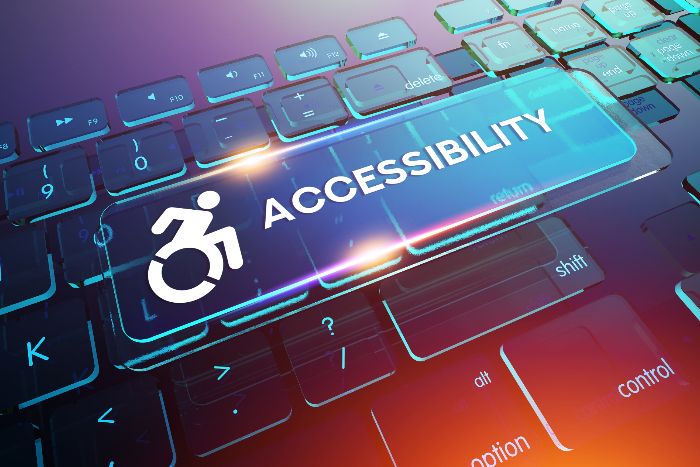 This year, as I write about Jewish Disability Awareness, Acceptance, and Inclusion Month (JDAIM), I do so with a heightened sensitivity to issues that I had not previously contemplated. As a Jewish woman and a quadriplegic wheelchair user, I am accustomed to advocating for physical inclusion in places of worship. I am all too familiar with common barriers to access and have offered potential solutions, as I discussed in my 2016 blog post "Access to God."
But this year is different. We are at a point in history where divisions among races, cultures, and religions are starker and more widespread than ever. At the same time, the global pandemic has upended our lives, and, in some ways, exacerbated the divisions among us. What each of us is experiencing is unprecedented. I know this is true for me.
The pandemic has also brought very real changes and challenges to how we worship. On the positive side, services are routinely livestreamed, enabling many more people to worship. I know that before COVID-19, I often was too fatigued by the end of the week to face the ordeal of simply getting to Shabbat services; I confess I did not regularly attend. Now, I look forward to powering down at 6 p.m. each Friday and wheeling from my home office to the living room "sanctuary" to watch services online. It brings me joy and a great solace.
But these online services, newly available to so many, are not accessible to all. My husband, who has a disability that impacts his hearing, cannot fully participate. Why? Limited or no captioning. Like many with his type of hearing loss, he does not use American Sign Language to communicate.
Jewish congregations and others are trying to adapt in real-time to the steep learning curve of remotely delivering content. They are grappling with accessible technology, but it is not an issue that can be solved overnight.
As someone who has long fought for civil rights of those with disabilities, I know that change is difficult. It is especially so for a synagogue with limited budget, small staff, and other competing priorities. But barriers do not negate the need for action.
As Jews, we recite, "Hinei ma tov u'ma na'im shevet achim gam yachad," "Behold how good and pleasant it is when all people live together as one." (Psalm 133) For that to be a reality, no person should feel left out, including, individuals with hearing and vision disabilities. As Leviticus 19:14 teaches, "Do not curse a person who is deaf and do not place a stumbling block in front of a person who is blind."
So how do we begin to make our congregations more accessible to individuals with hearing and vision disabilities? There is no one-size-fits-all approach, but here is a list of practical options to consider.
The Religious Action Center, as part of JDAIM 2021, encourages congregations to prioritize accessible tech, including screen readers, audio descriptions, Zoom captioning, and more. An important first step is for leadership to make this a formal commitment within the congregation. Without a culture of awareness and inclusion, change will be difficult and likely temporary.
Form an accessible technology committee to further elevate this initiative and keep it alive. Individuals involved in prioritizing the action steps should reflect the affected groups. If necessary, reach out to organizations in the community, such as Centers for Independent Living, to ask for their input. Invite these individuals to serve on your committee, regardless of their faiths.
Inventory what you are already doing and identify areas where quick fixes can be made. For instance, Shabbat services are repetitive; most prayer books are already available online, so the limited new content can be made available digitally in advance so individuals can use their screen readers or read the text during the sermon, announcements, and the like.
Utilize experts in your congregation who have experience in delivering accessible content to individuals with hearing and visual disabilities.
Solicit input from, or offer to contract your congregants who are blind/low vision or deaf/significant hearing loss to share steps they have taken on their own to make services accessible. For instance, my husband has some success using Google Live Transcribe and the captioning function on Google Meet. Evaluate how these success stories may integrate into your current technology platform.
Avoid reinventing the wheel. Utilize available accessible technology guidance documents, such as the JDAIM Program Guide, recently written and produced by Shelley Christensen, MA. Also draw on the work of leadership organizations that are already undertaking assistive technology initiatives on the local or national level.
Start integrating the importance of accessible technology into services in Jewish education. For example, a student's "mitzvah project" might focus on any aspect of accessible technology, such as making celebrations more accessible. Religious school classes could raise money for assistive technology for the congregation; tech-savvy teens could be enlisted to help teach courses on how to effectively use technology related to livestreamed services. 
Don't be overwhelmed by the size of the undertaking. Remember, even small steps are a success.
During these times of illness and strife, religious worship is more needed than ever. Use JDAIM as a kickoff opportunity to begin to remove barriers, grow your congregation, and bring your words to life for all.
Have something to say about this post? Join the conversation in The Tent, the communications and collaboration platform for congregational leaders of the Reform Movement. You can also tweet us or tell us how you feel on Facebook.
Related Posts
Image
As we make the joyous return to camp this summer, many of us are looking forward to seeing old friends, making new ones, as well as attending camp for the very first time!
Image
When we initially convened this Task Force, we began a process of creating resources, as well as making recommendations for policy changes. Many critical resources are now complete and available to congregations and Jewish communities.
Image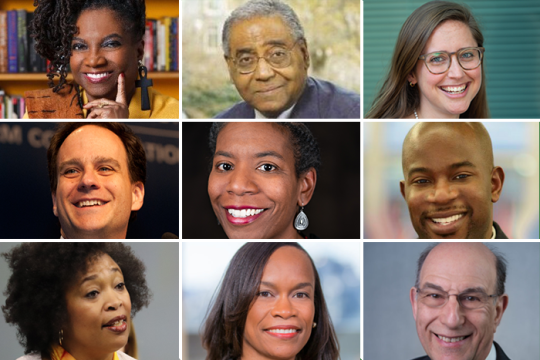 It is well understood that there is no amount of money that can be paid to right the wrongs of the many atrocities and genocides that have warranted the payment of reparations. But to truly begin to heal the wounds caused by over 400 years of inequities and dehumanization, acknowledgment, a truth and reconciliation process, apology, and reparations would be places to start. Watch the recent webinar series "Understanding Reparations" to learn more.