Image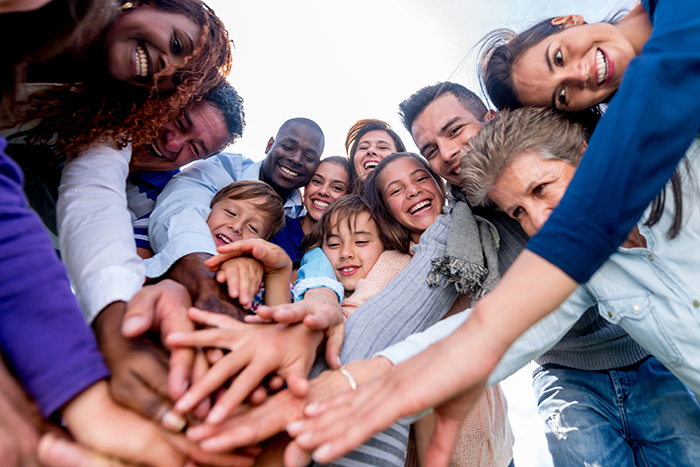 When Isaac Mayer Wise founded the Reform Movement 150 years ago, he scarcely could have imagined the social and technological advances that have impacted the Jewish community today. One of the most impactful changes in recent years regards the way we think about gathering. As a result of internet access and globalization, our concept of community has become broader. People can now form communities regardless of where they live, and accessibility has increased with the rise of online communities. Two such communities have recently partnered with the URJ in its 150th year— HaNefesh and Keeping It Sacred (KITS).
HaNefesh, the first multi-access community of the URJ, was created as an inclusive space for anyone interested in exploring and experiencing Jewish life, including families with kids, couples and single people, queer and trans people, interfaith families, Jews of Color, and Jews from religious and secular backgrounds. It was founded at the beginning of the 2020 pandemic when Shabbat worship, education for adults and children, and moments for personal connections moved online.
Rabbi Heidi Cohen and Jodi Kaufman of HaNefesh shared:
"One of the greatest opportunities we have as Jewish communities is to encourage hiddur mitzvah, opportunities for creating beautiful and meaningful Jewish experiences for all. When communities went online, they streamed services and classes for those already in their communities. The Jewish world also became more accessible to those outside of our communities. HaNefesh recognized how important it is to meet the needs of those not only in our local communities, but all those who are seeking more inclusive ways to be and do Jewish."
The pandemic was instrumental in allowing those who were previously on the fringes of Jewish life to create Jewish connections virtually, even as community members were physically quarantining in their homes. Those who were unaffiliated or not connected to their Judaism found ways to connect with the Jewish community and prioritize those relationships.
Both HaNefesh and Keeping It Sacred (KITS) share the goal of making Judaism accessible to all, especially those who may not have the ability or opportunity to connect with a local community. KITS has hosted participants from around the world since 2019. Rabbi Heather Miller, the founder of KITS, explained that the goal of this online URJ community is to create a Jewish experience that is "accessible, relevant, and empowering." The heart of their activities is self-described as "joyfully nerdy" sacred text studies.
Rabbi Heather Miller of KITS shared:
"It is our privilege to be able to hold sacred space for everyone, across time zones. We are enriched when we facilitate conversations of depth and meaning across every axis of diversity (including age, ability, gender, sexual orientation, ethnicity, Jewish textual experience, and yes, geography). Many in our community who are immunocompromised especially appreciate the safe access we provide in the age of COVID-19. We enjoy participation from those new to and newly interested in Judaism as well. For all these members and more, we have built a text-based, authentic global community, where many participants connect outside of our official program times via phone, Zoom, or meeting one another in person – sometimes traveling large distances to do so. KITS is a place where we care for, champion, and affirm one another's perspective and existence."
The KITS community, based in Los Angeles, CA, has also partnered with several brick-and-mortar URJ congregations around the world. The organization has hosted Adult Education programs with communities in Arkansas, Texas, Washington, and a Reform community in Canada, and offers weekly Torah study with a congregation in South Africa. They love finding new ways to multiply resources to create a vibrant, global community for all.  
As the pandemic has shown that many people want to connect to Judaism but may lack the ability to do so in-person, it is time to reframe our ideas of Judaism and Jewish community. There will be moments when we must remind ourselves not to fall back into what we have always done. Instead, we must continue to push ourselves to experiment, say "yes" more often than "no," and, most important of all, listen to those whose participation enriches our Movement.
We must continue to realize that our communities are not complete without all voices. Our diversity is essential, and we should affirm all who want to be part of the Jewish community. Each personal Jewish journey is important and deserves to be celebrated. Both HaNefesh and KITS are eager to partner with congregations to help more people build communities that fit their lives and needs.
Visit HaNefesh and Keeping It Sacred's websites to learn more about these URJ online communities and explore partnering with them.
Related Posts
Image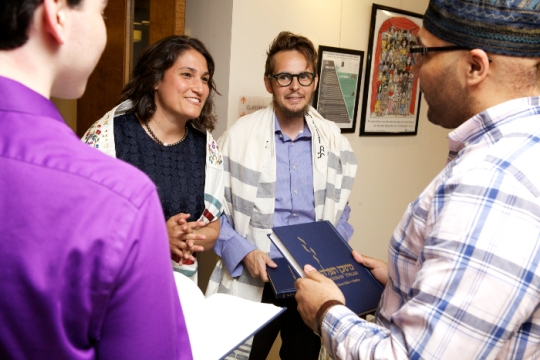 Those of us on the margins are not exceptions to a "normal" Jewish community; we are an integral part of the community itself, and we want to know that you know: We all belong here.
Image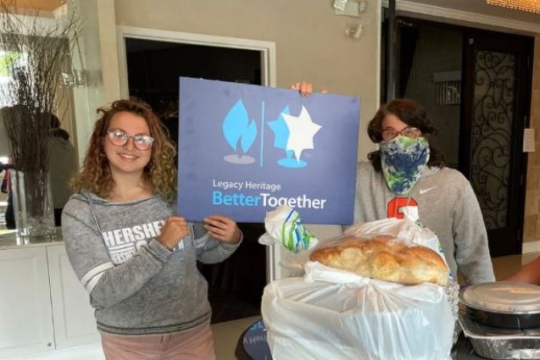 Let's honor our elders by engaging in hiddur p'nai zaken, and support our teens by bringing them together in community to learn, celebrate, and be fully human together.
Image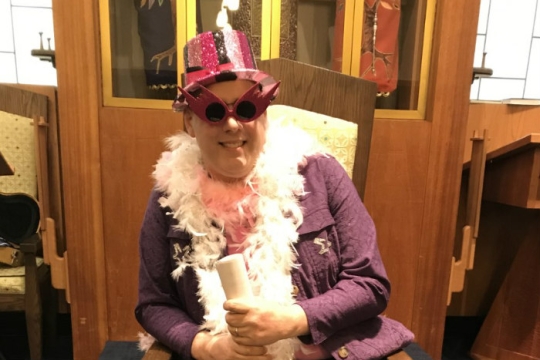 Two beloved public figures succumbed to pancreatic cancer in 2020: Ruth Bader Ginsburg and Alex Trebek. The congregational family at Temple Israel of Northern Westchester mourns the loss of one of our own, who was taken from us by this dreadful disease: Joseph Dropkin, z"l.