Image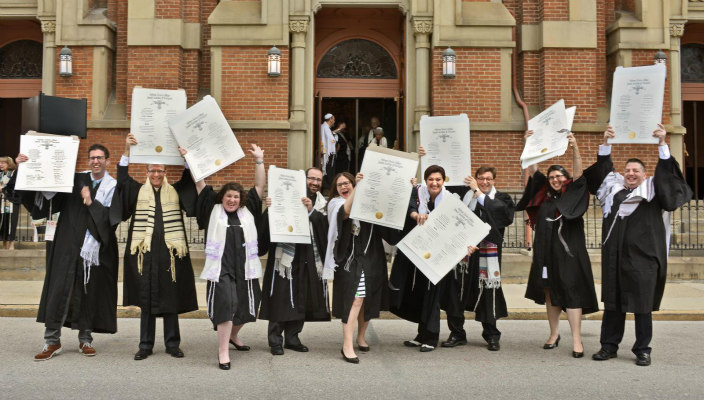 "The future is not what it used to be," said Rabbi Harry Danziger, beginning his Kabbalat Shabbat sermon to the soon-to-be ordinees and graduates of the Hebrew Union College-Jewish Institute of Religion's (HUC-JIR) Cincinnati campus. Sometimes attributed to Yogi Berra (though his grammar was not as eloquent as Rabbi Danziger's) this statement is an apt and useful expression to consider as the Reform Movement welcomes the newest class of rabbis, educators, cantors, scholars and professionals.
Rabbi Danziger, a past president of the Central Conference of American Rabbis (CCAR), rabbi emeritus of Temple Israel in Memphis, TN, and the father of Rabbi Michael Danziger, one of this year's ordinees, offered several poignant examples to demonstrate how different Jewish life is today than he ever could have imagined it would be when he was ordained 52 years ago. His point was simple and profound: We cannot know the future and so we must equip the next generation of Jewish clergy and leaders with the knowledge, skills, and character necessary to lead, to innovate, and to create the way. We also prepare young (and sometimes not so young) men and women to do what our rabbis, cantors, and educators have done for centuries: comfort the sick, console the grieving, welcome and embrace new members and new babies, teach children and adults, and help us celebrate and mark important lifecycle events.
This year, I confirmed degrees on students who were ordained and graduated at each of HUC-JIR's three North American campuses. Each ceremony was unique and I gained invaluable insights about each campus, the diversity and talent of our newest graduates and ordinees, and great confidence that our Reform Movement will be blessed with strong leadership – whatever the future holds. I was especially honored to serve as sponsor for the URJ's Immediate Past Chairman Stephen Sacks as he received an honorary Doctor of Humane Letters at the graduation ceremony in New York.
In total, HUC-JIR awarded 124 degrees. The Class of 2016 includes 26 rabbis (12 men and 14 women) and 7 cantors (3 men and 4 women), who were ordained, as well as six cantors (1 man and 5 women) who received cantorial certification. Twenty-six Jewish educators and 8 Jewish nonprofit management professionals received master's degrees, and 51 graduates received doctorates and master's degrees in Judaic, Hebraic, and cognate studies, Hebrew Letters, Hebrew Literature, and Sacred Music.
Each of these graduates is emerging from HUC-JIR with the passion and expertise to sustain Reform Judaism. They will work with people of all faiths to build a more just, compassionate, and humane world. As each of them touches lives within their organizations, institutions, communities, and congregations, they will create vibrant Jewish life for the 21st century. Now, more than ever, our world needs their wisdom, as well as their creativity and innovation -- no matter what the future brings.
Have something to say about this post? Join the conversation in The Tent, the social network for congregational leaders of the Reform Movement. You can also tweet us or tell us how you feel on Facebook.
Related Posts
Image
The Union for Reform Judaism makes it easy for all member congregations to have a website. RJ Web Builder 3.0, a WordPress-based platform, lets you and your congregation develop and maintain a free professional website. Here's what some of our webmasters had to say about their experiences.
Image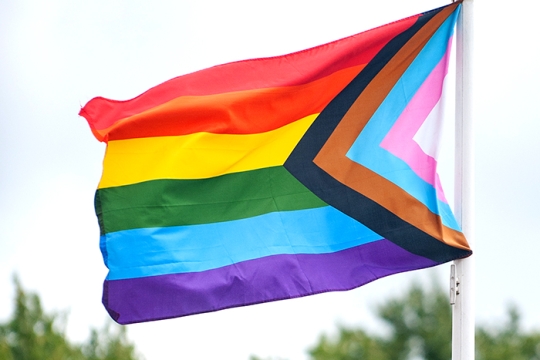 Transgender Awareness Week is a chance to educate the public. It is important for people who are not part of the trans community to understand the oppression transgender and gender-expansive people face every day. While it is always important to affirm trans identities, Transgender Awareness Week provides an opportunity to center the voices of trans and gender-expansive people.
Image
The ADL's educational and training capabilities are now at the service of our more than 850 URJ constituent synagogues and over one million congregants through a groundbreaking partnership between URJ and ADL.