Image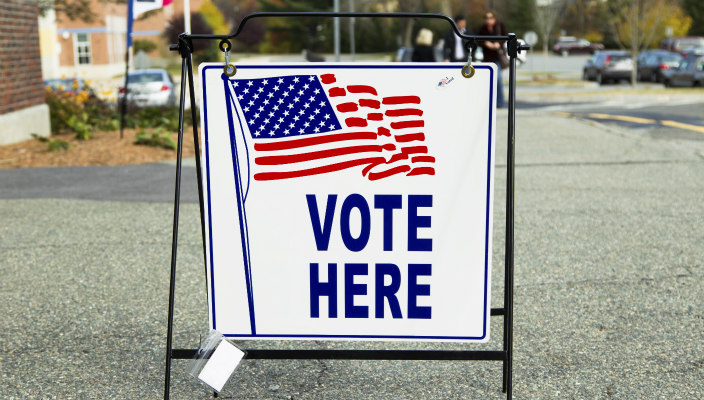 As the 2018 election season begins, the Reform Movement is launching a powerful, nonpartisan civic engagement campaign. This effort is grounded in the Deuteronomic injunction: "You shall not hide yourself" (22:3), which implies that when our nation and world face challenges, we cannot turn away and we cannot hide. The Babylonian Talmud comments on this verse: "When the community is in trouble, a person should not say, 'I will go into my house and eat and drink and be at peace with myself'" (Masechet Taanit, 11a).
Voting is vital if we are to be responsible for our society and ensure that everyone is included and can participate. For decades, we have advocated for voting rights and worked to bring more people into the democratic process. Parts of the Civil Rights Act of 1964 and the Voting Rights Act of 1965 were drafted at the headquarters of the Religious Action Center of Reform Judaism. Indeed, defending the right to vote is part of our legacy.
Now, our movement is embarking on a new, nonpartisan campaign, Civic Engagement: Every Congregation Counts, Every Vote Counts, to empower Reform Jews in congregations, NFTY: The Reform Jewish Youth Movement, camp communities, and on college campuses to act collectively to exercise their right to vote and ensure that Jewish voices and values are present in the public square.
We are launching this campaign with a Virtual Town Hall event on June 5 at 8 p.m. ET.
Building on the Urgency of Now Initiative and the Brit Olam (A Covenant with Our World) network of congregations, the Civic Engagement Campaign is our collective next step. It has three main elements: 
Voter Engagement: Urge our Reform Jewish communities to achieve 100% voter participation through registration, education, and turnout, and engage with their communities to ensure access to the vote for all. Register for the June 21 online training session.
Candidate Engagement: Build meaningful relationships with elected officials and candidates for office from across the political spectrum and educate your community about vital social justice issues by hosting candidate forums and other events – and do it all in a strictly nonpartisan context, in full compliance with 501(c)3 rules. Register for the June 28 online training session.
Ballot Initiatives: Aligning with Reform Movement values and strict 501(c)3 guidelines, support efforts to pass or defeat select state ballot initiatives.
As we launch our campaign, we recall that the Talmud instructs, "a ruler is not to be appointed unless the community is first consulted" (Brakhot 55a). Sadly, too many in our American community are not consulted – because they are denied the right to vote, whether by felony disenfranchisement or other obstacles, including voter identification laws and early voting restrictions. When millions of citizens are excluded from civic participation, it is an affront to our vision of America and to our Jewish values.
Civic engagement, we must remember, is not a partisan endeavor. It is a sacred effort, deeply rooted in Jewish teachings, to enfranchise all of society in building a just and fair nation. The Reform Movement's Civic Engagement Campaign offers each of us an opportunity to help create this world.
On Monday, May 21, as part of the Poor People's Campaign, I was arrested at the U.S. Capitol alongside the Rev. Dr. William, J. Barber II and leaders representing several different faith traditions. We engaged in nonviolent civil disobedience to shake our elected leaders from their complacency and demand that Congress protect the voting rights of the poor and the marginalized. When millions of American citizens are excluded from civic participation, there is an urgent need for us to act.
As we enter this election season, let us hear Moses' proclamation and show up as engaged and active members of our civic community. Only then can we truly create a world in which every congregation counts and every vote counts.
As leaders in the Reform Movement, you have a critical role to play to make this campaign a success, so register to join the RAC's Virtual Town Hall on June 5 at 8 p.m. ET that will launch the Civic Engagement Campaign. If you're unable to join us, the event will be recorded. Two additional upcoming training sessions will be held: one about best practices for voter engagement efforts (June 21 at 2 p.m. ET) and one about strategies for hosting forums to hear from candidates and elected leaders (June 28 at 2 p.m. ET).
Related Posts
Image
2023 marks the 150th anniversary of the founding of the Union for American Hebrew Congregations - now called the Union for Reform Judaism. What should this milestone mean?
Image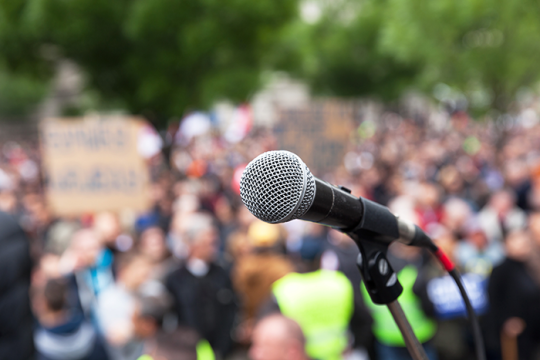 The rise in antisemitism and hate speech on Twitter in recent months has been deeply concerning to us as Jews. Though social media platforms in general must do more to combat hate, Twitter has a particular responsibility to act in this moment.
Image
Here is a list of 11 URJ resources your congregation should take advantage of in the new year.