Image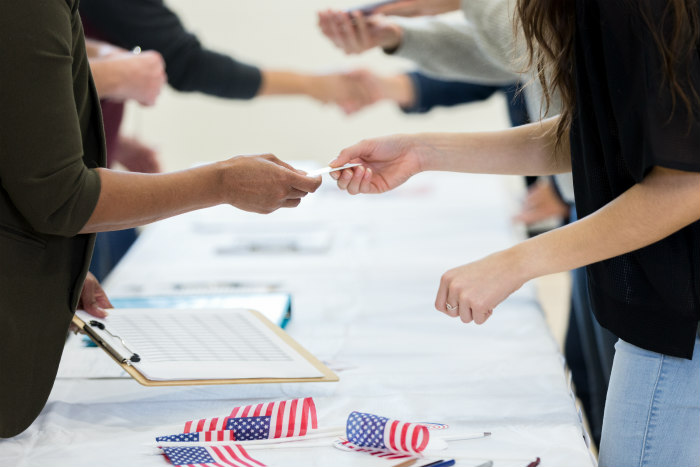 In the six months before the U.S. elections, the Reform Jewish Movement has worked tirelessly to ensure that every voice is heard and every vote is counted. Our communities and congregations have written postcards, made phone calls, and signed up to volunteer at the polls. From first-time voters to our fellow congregants to strangers across state lines, we have reached out to more than 725,000 voters in an effort to mobilize them to cast their ballot.
The pandemic has forced us to be more imaginative than ever, as we have envisioned new and creative ways to come together to safeguard our democracy. With Election Day in the rear-view mirror, we want to take some time to recognize the incredible and sacred civic engagement efforts of our Reform communities.
Learn more about just a small sliver of our Reform base's work by taking a look at the examples below. We also want to hear from you! Fill out our civic engagement reporting form at RAC.org/CECReport to share what you and your community has been up to as part of Every Voice, Every Vote.
1. GOING VIRTUAL IN A TIME OF COVID
Even though we've been unable to gather in our usual ways during the pandemic, we've still found ways to connect with one another virtually, which has extended to our participation in civic engagement.
From mid-June until Election Day, the Religious Action Center hosted Wednesday evening campaign calls to introduce the campaign, share updates, learn new skills, and take action. More than 1,150 participants participated in these calls, where we learned skills such as how to become a 100-percent voting congregation and how to host a Zoom postcard party, and participated in both phone banking and text banking.
Understanding that a text or call from a friend, family member, or fellow congregant can be more effective than hearing from a stranger, we leveraged the power of relational organizing through the Empower App. Nearly 1,000 of our civic engagement campaign participants used the app to reach out to more than 4,390 individuals in their networks to get out the vote.
2. MOBILIZING OUR VOTERS: AIMING FOR A 100% VOTING COMMUNITY
As part of their 100-percent-voting plan, Am Shalom in Glencoe, IL, launched the All Gen Votes program. Through All Gen Votes, community members were encouraged to commit to completing the census, registering to vote or checking their registration status, and committing to vote. Participants were encouraged to post about their experiences on social media and to inspire others to the same actions across all ages.
Other congregations sent postcards to their congregants with voting reminders and helpful instructions. At Temple Sinai in Sarasota, FL, all 412 congregant household received signed postcards with information about voting in-person, early voting, and vote-by-mail.
At Temple Judea in Tarzana, CA, 56 volunteers have worked diligently to contact members of their congregation through phone calls and texts. Voting information and resources were promoted through the congregational website, and volunteers helped troubleshoot any issues community members experienced throughout the registration and voting process. Ensuring new voters had the support needed to cast their ballot, a group of young people specifically reached out to their peers. Through these efforts Temple Judea reached approximately 90 percent of its congregation.
3. STUDENT ENGAGEMENT
High school and college students took an active role leading and participating in civic engagement efforts this year. One such teen is Justin Meszler, a L'Taken alum and a participant in the RAC Teen Justice Fellowship, who worked extensively on combating voter suppression through the Center for Common Ground's Reclaim Our Vote campaign.
Not only did he co-run the first RAC postcard collective at his congregation, sending a total of 6,500 postcards over the summer with 120+ volunteers, he also helped organize and lead eight national Reclaim Our Vote phone banking events with 300 volunteers making 8,000 calls. Justin's ninth and final phone banking event included one final push to get out the vote before Election Day.
Justin also co-organized and led a campus ambassador program to expand Reclaim Our Vote's reach on high school and college campuses and assisted in writing 17 Reclaim Our Vote phone banking scripts for Georgia, Texas, and South Carolina, which had the potential to reach more than half a million voters.
On top of Justin's work with Reclaim Our Vote, he has led and co-led around 5 events and workshops about civic engagement, the youth vote, and the impact of COVID-19 on the election. Beyond organizing events, Justin has also been working as an election worker.
4. COMBATING VOTER SUPPRESSION
We believe our democracy is strongest when everyone is able to participate, which is why we partnered with the Reclaim Our Vote to send postcards with information about voting to low-propensity voters of color in voter suppression states. In total, more than 5,700 individuals ordered postcard kits, sending a total of 316,830 postcards to voters.
Normally, volunteers would gather together for postcard writing parties, but this year required some creativity to keep everyone safe and socially distant. Throughout the summer, teens from Temple Sinai of Roslyn in Roslyn Heights, N.Y., gathered at the synagogue for five socially distant postcard writing events. On two of those occasions, seniors joined virtually over Zoom, engaging in conversation around the values of voting and issues important to them this election.
The students also had the opportunity to meet with a fellow congregant, who was an active participant in civil rights efforts and participated in the 1963 March on Washington. The teens ended up writing a total of 480 postcards and were both moved and inspired by the experience.
5. CIVIC ENGAGEMENT AT ANY AGE
Even though the voting age is 18, that didn't stop younger members of the Reform community from getting involved in civic engagement.
At Congregation Beth Israel in Portland, OR, some young members created videos that urged the adults in their lives to vote and to participate in civic engagement efforts. Rosie, 7, and Fiona, 5, helped write postcards and encouraged other Beth Israel families to join in combating voter suppression. Meanwhile, for her bat mitzvah project, Maddy created a video asking her peers to encourage the adults in their lives to vote and shared resources about how to vote and how to track a ballot.
6. OK BOOMER! WATCH ME VOTE
As part of their "Not Voting is Not Kosher" civic engagement campaign, Congregation Ohabai Sholom in Nashville, TN, hosted an event in partnership with the American Muslim Advisory Council (AMAC) for younger voters, creatively titled "OK Boomer! Watch Me Vote."Four younger congregants hosted the event with AMAC.
A fellow congregant, who is a former president of the National League of Women Voters local chapter, provided guidance to the four hosts as their advisor. The event informed participants about voter registration, early and absentee voting, the role of third-party candidates, and why down-ballot races matter.
The event was so successful that a local paper did a follow-up podcast interview with the four hosts.
What's Next?
The 2020 elections aren't over. In "What Participation Looks Like - and What Comes Next," the Religious Action Center's Associate Director Barbara Weinstein explains, "Every Voice, Every Vote: The Reform Movement's Civic Engagement Campaign has reached more than 560,000 voters – and is still ongoing through the end of Georgia's Senate run-off elections on January 5, 2021."
On January 5, 2021, Georgia will have two runoffs to decide the winners of the two U.S. senate races, which means our work continues. You can join Every Voice, Every Vote: The Georgia Edition by signing up and participating in our phone banking and postcard efforts.
Have something to say about this post? Join the conversation in The Tent, the communications and collaboration platform for congregational leaders of the Reform Movement. You can also tweet us or tell us how you feel on Facebook.
Related Posts
Image
New webmasters Lisa Goldstein, RJE, Co-President Karen Freedman, and Treasurer Michelle Foels share what their motivations for choosing RJ Web Builder 3.0 were, what their experiences were like, and what features they most enjoy.
Image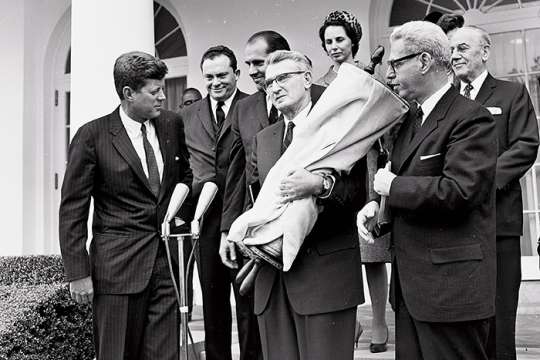 Sixty-two years ago, the founders of the Religious Action Center of Reform Judaism (the RAC) stood in the White House Garden and presented President John F. Kennedy with a historic Torah from the Isaac Mayer Wise Temple in Cincinnati, Ohio. This auspicious anniversary allows us to look back on milestones like this one with pride as we renew our inspiration.
Image
The URJ Pulse Survey and the newly expanded URJ Pulse+ Survey showed that participating congregations were experiencing similar trends. Having the ability to compare your data with that of other URJ congregations will paint a picture that will help you assess where you are and share a more detailed story with your congregants and donors.