Image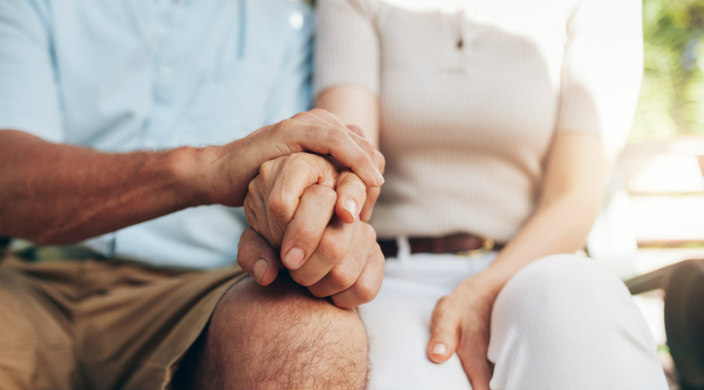 Congregation Rodeph Shalom was founded in 1795 and is the oldest Ashkenazic congregation in the Western Hemisphere; it is also the largest synagogue in Philadelphia. Today we have about 1,150 households – and about a third of them are Baby Boomers.
The genesis of our Baby Boomer programming started about 10 years ago when several families expressed an interest in coming together to share empty nesthood. The timing, juxtaposed with another Baby Boomer who expressed interest in sharing her expertise as a psychologist, led to a stimulating and meaningful journey toward engaging Baby Boomers.
What began as a four-session class on empty nesthood evolved into a seven-year program later called BoomRS in Transition (which my colleague Fran Martin wrote about in a previous post for the URJ).
The scope of topics expanded, and the group began to explore such issues as caring for and letting go of aging parents and adult children; evolving friendships; relationship with spouses; health and aging bodies; changing careers and retirement; and the role of Judaism in their lives. From this experience, new relationships emerged and old relationships deepened.
At the conclusion of BoomRS in Transition, synagogue engagement grew among all participants; many of them went on to become leaders in the congregation. Subsequent opportunities that developed were often centered around Shabbat and were generally social in nature.
When the BoomRS in Transition program ended, we had successfully engaged fewer than 100 of our 400+ households in this demographic, and were interested in connecting more Baby Boomer families. We sought to ensure that our efforts were aligned with our vision to "create profound connections," and we wanted to become more proactive in attracting a growing demographic trend as many Baby Boomers moved from the suburbs to Center City. That's why we decided to participate in the URJ Engaging Baby Boomers Community of Practice (CoP), which launched in 2016. This 18-month process, facilitated by the URJ, would connect us to 16 other congregations across North America that were also looking to learn best principles, network, and experiment around the topic of Baby Boomer engagement.
Since attending the Baby Boomer CoP kickoff conference in October 2016, our congregation has applied several strategies to meet these goals. First, we identified all the Baby Boomer households that had not yet engaged in any BoomRS opportunities and/or were not active in any other aspect of synagogue life. We invited these people to participate in a small group Listening Campaign with roughly 12 other individuals for a one hour conversation in a member's home. We had four gatherings and connected with about 40 new, i.e. not previously engaged individuals. Several themes emerged from our meetings:
Age-related issues (career, adult children, aging, aging parents, and fears around aging)
Anxiety about the future (our changing world, grandchildren)
Intellectual engagement (eagerness to learn and grow)
Spiritual connection (e.g. Shabbat worship, opportunities for deep, meaningful, relevant connections, mindfulness practices)
From the listening campaign, a smaller group came together to process next steps. We decided to focus on several key areas:
Creating a study opportunity about how Shabbat prayer can provide a meaningful lens on Baby Boomer life
Ritual opportunities specific to marking "nodal moments" (a term by Rabbi Larry Hoffman that defines moments that fundamentally change an individual and their relationship with a person, situation, place, or thing) in the lives of Baby Boomers
Creating classes on the topic of wise aging. Two members of our congregation attended the Wise Aging conference in July 2017.
Creating a partnership with the Penn's Village (their village model helps people age in their homes) in our catchment area so as to better meet the needs and interests of our aging community in Center City. This partnership would also enable us to connect with Baby Boomers moving to Center City.
Participation in the URJ Baby Boomer CoP inspired and supported our work to meet the broader Baby Boomer community inside and outside our congregation. The outstanding and committed leadership of this group shared new ways of thinking and cutting-edge practices. The conference, webinars, conference calls and web chats provided time for sharing ideas and best practices and for reflection, allowing us to consider the best way for us to move forward.           
The wisdom gained from our experience in the URJ Baby Boomer CoP is threefold:
Baby Boomers are a diverse group seeking meaning and connection in their lives.
Baby Boomers have potentially 30 or more years of vital life ahead and are both interested in and capable of engaging in learning, mindfulness, rituals, and deep connections with each other. They also have years of life and career wisdom to share with others of all generations – rich resource that can serve our congregations in every way if we properly connect them.
The issue of ageism is prevalent in our society. Our synagogues need to be places where we heighten our awareness to these issues so we can more fully engage Baby Boomers in all aspects of Jewish life.
Want to learn more about engaging Baby Boomers? A four-hour Baby Boomer Symposium – which will feature the work of Congregation Rodeph Shalom and other congregations that participated in the URJ Baby Boomers CoP – will take place on Sunday, December 10th, as part of the URJ Biennial 2017.
Catherine Fischer is the director of synagogue advancement at Congregation Rodeph Shalom in Philadelphia, PA. The following individuals also contributed to this post: Dr. Fran Martin, co-chair of community engagement and facilitator of BoomRS in Transition, and Linda Karp Rudow, chair of BoomRS. 
Related Posts
Image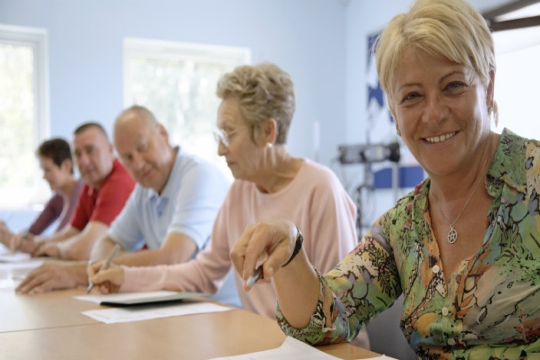 There are 550 lifelong learning programs like ours across the country, but what sets us apart is that all the others, to the best of our knowledge, are attached to a college or university. TILLI may be the first one connected to a religious institution.
Image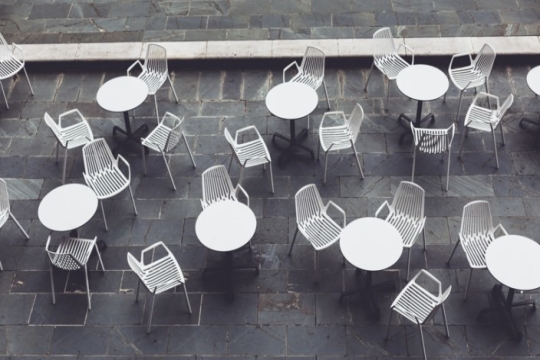 With so much focus in the American Jewish community on engaging twentysomethings and families with young children, some wonder whether we are alienating another key demographic: baby boomers. These are Jews born between 1946 and 1964, and who every year since 2011 are turning 65 at the rate of...