Image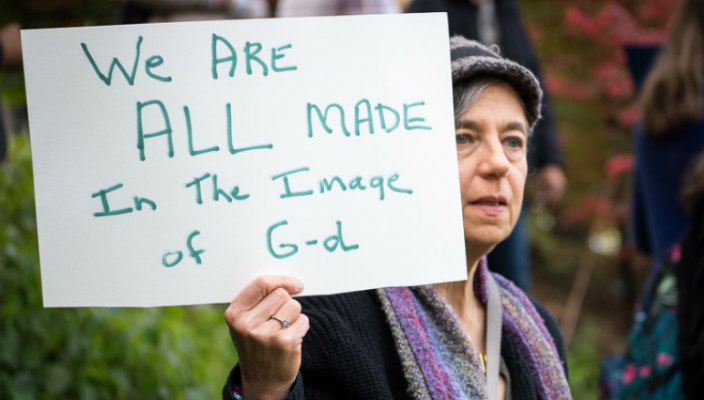 Just a few months ago, more than 1,200 Reform Jews gathered in Washington, D.C., at the Religious Action Center's Consultation on Conscience. The conference culminated in a moment of re-covenant – with our congregations and communities, our partners, and with the Brit Olam.
When we launched the Brit Olam, covenant with our world, in 2017, our hope was to create a world in which all people experience wholeness, justice, and compassion – and to do so by working together as a strong and networked Reform Movement. Since then, congregations and communities across the Movement have mobilized into action on a host of issues, all while building their capacity to engage in more impactful justice work.
Why relaunch the Brit Olam?
This has been a learning process for both us and our congregations. Throughout the past two years, we've listened to what our communities and leaders want and need – and how the RAC can better engage, support, and train congregational leaders.
In response to the more than 1,000 engagement conversations that took place across the Reform Movement, we've renewed and relaunched the Brit Olam, this time with multiple entry points for communities to advance justice at the local, state, provincial, and federal levels, and to deeply ground this work in our Jewish text and tradition.
What's new about the Brit Olam?
We know every community is at a different and unique place in its justice work. By offering multiple opportunities for communities to engage in networked social justice work, we hope to leverage our collective strength, skills, and relationships to make a lasting impact on the issues we all care about.
1. Join a RAC state project.
If you live in California, Illinois, Ohio, New York, or Texas, you may choose to join a RAC state project – a network of communities working to make change in their state. In these states, we have staff on the ground, working to engage our communities in state-level campaigns selected by the congregations and communities involved. If you live in one of these states, we encourage you to focus your efforts on the priorities of your state project.
We are also in the process of developing state projects in Florida and New Jersey. Stay tuned!
2. Join an issue-based Brit Olam cohort.
This month, we'll be launching issue-based cohorts focusing on immigration justice, gun violence prevention, environmental justice, racial justice, and reproductive justice – the key issues that surfaced through those 1,000 engagement conversations.
These issue-based cohorts are networks of communities working to make change on issues of shared significance, centered around peer-to-peer learning, community case studies, education on legislative issues and rapid response efforts, networking, and engagement with Jewish text and other resources.
These cohorts are a new way of learning from each other, being in relationship with each other, and working to strengthen justice work across our Movement. Cohorts will convene virtually on a regular basis, with ongoing conversation and resource sharing in the Tent.
Join a RAC state project or issue-based cohort today to take this next step of moving your community into action!
How to Get Involved – and What's Next
If your community has not yet signed the Brit Olam and joined this growing network of more than 200 communities, we encourage you to take this important first step of fostering a conversation among your leadership about how you might engage in this Movement-wide covenant to pursue the world that we want. Resources are available to support your leadership in dialoguing about the Brit and your community's justice work.
We are committed to helping communities enhance their social justice toolkit through virtual training and education. There will also be an opportunity to participate in substantive education and training at the upcoming URJ Biennial through the social justice intensive Moving into Action: Fulfilling Our Commitment to the Brit Olam. In the meantime, if your community needs support in identifying an issue before joining a cohort, we invite you to watch the recording of our recent webinar, "Next Steps to Move Your Community into Action: Facilitating Engagement Conversations."
Whether or not your community is ready today to sign up for a RAC state project or issue-based cohort, you can sign up at any point in time.
During the coming months, as we move into deeper action as an activated network of communities, we will share more about the launch of our next civic engagement campaign in advance of the 2020 election, where we will once again work to engage the breadth of our Movement in impactful, non-partisan, civic engagement work.
Learn more about the Brit Olam by visiting rac.org/britolam to get involved today. 
Related Posts
Image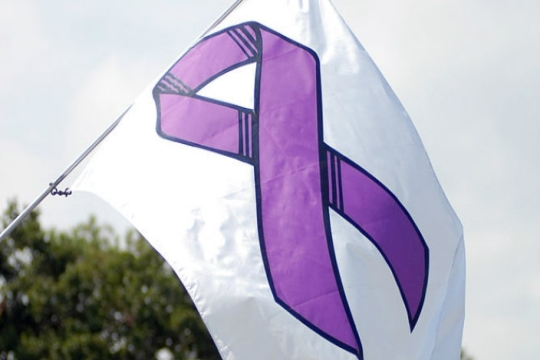 October is Domestic Violence Awareness Month (DVAM) in the U.S. Each of us likely knows someone, either in our Jewish community or our secular communities, who has been impacted by or is a survivor of domestic violence.
Image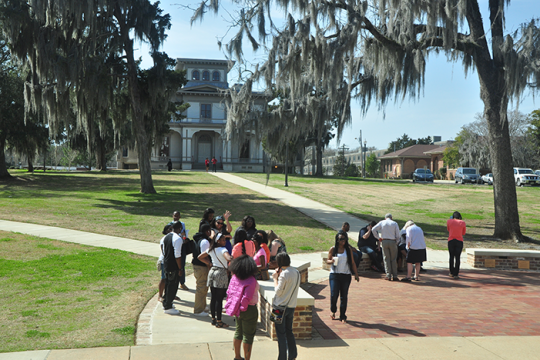 As a graduate of both Tougaloo College and Jackson State University, the recent bomb threats to Historically Black Colleges and Universities (HBCUs) are personal to me. Since January 2022, over a dozen HBCUs have received bomb threats; several of those threats were received on the first day of Black history month. The continuous attacks on institutions of higher learning; places of worship and individual attacks are a direct threat to our everyday existence.
Image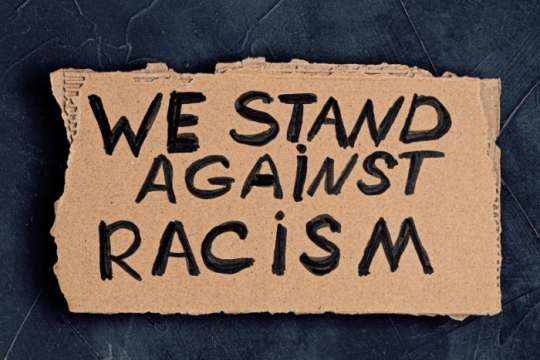 This campaign aims to help dismantle systemic racism by educating, inspiring, and empowering individuals and communities to look inwardly to make communal change and outwardly to win legislative change.