The High Holidays are on their way, so before you head out for summer break, visit The Tent, the URJ's online communication and collaboration forum, for a full list of tried-and-true High Holiday preparation suggestions, including these and other tips.
Tickets: Provide all relevant information, including (as applicable) pricing policies for members and guests, distribution methods, availability, and special offers for students and military personnel.
Seating: Describe policies concerning saving seats, as well as accommodations for those with special seating needs.
Parking: Describe availability, use of shuttle buses, special arrangements that have been made with local law enforcement officers or neighbors, and considerations for people with wheelchairs and strollers.
Security: Explain the security procedures, including what type of identification, if any, will be required to enter the building, and what parking decal must be displayed in vehicles.
Special Situations: Describe how to obtain hearing devices, large-print or Braille prayer books, and where to stow strollers.
Children: Delineate between worship service attendance and childcare/babysitting policies.
The Tent also has High Holiday resources to help ensure that everything runs smoothly at your congregation throughout this busy season:
Looking for more? Join us in The Tent on June 17th for our next YamJam, an interactive live chat, about The High Holidays in the Age of Audacious Hospitality. Search #HHD or #HighHolidays for additional resources and conversations, and keep an eye out for a Tent announcement about how to promote non-member engagement opportunities in your congregation during the High Holidays. Seasonal Info: The URJ Biennial will be held in Orlando, FL, from November 4-8, and registration is now open! Special pricing is available for early bird registrants and congregational delegations. Visit the Biennial 15 group in The Tent for a social media Biennial recruitment toolkit and colorful advertising graphics (located in the group's file library) to help your congregation promote Biennial and build a delegation. Tent Tip: Not hearing from The Tent often enough? Receiving too many emails? You can customize your email notification preferences so you're only notified about activity that's important to you. Watch this brief webinar and review the accompanying Q&A to learn how to set your preferences. Join the conversation and access these and other great resources in The Tent. For additional support, contact the URJ Knowledge Network team.
Related Posts
Image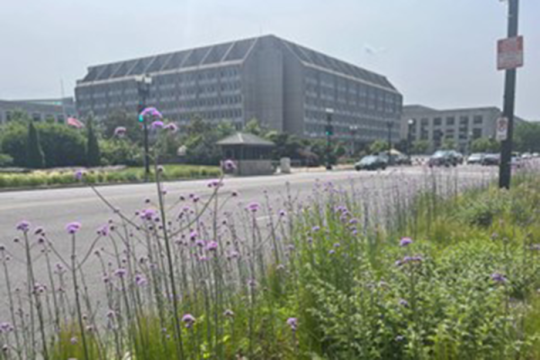 After a day of climate action lobbying with the Religious Action Center (RAC) on Capitol Hill, I found myself staring at a small patch of purple flowers planted between the sidewalk and the street. It was an adrenaline-fueled day, and the jarring contrast of these tall, weedy pops of color against the street traffic and brutalist architecture compelled me to pause, then cry.
Image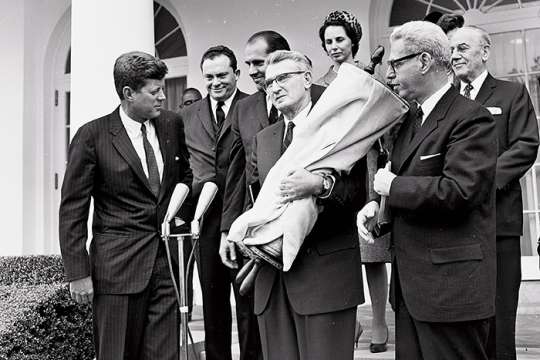 Sixty-two years ago, the founders of the Religious Action Center of Reform Judaism (the RAC) stood in the White House Garden and presented President John F. Kennedy with a historic Torah from the Isaac Mayer Wise Temple in Cincinnati, Ohio. This auspicious anniversary allows us to look back on milestones like this one with pride as we renew our inspiration.
Image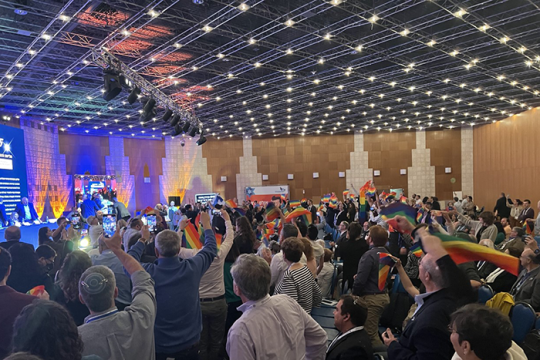 At the recent 38th Congress in April 2023, the Reform Zionist movement brought 40 delegates under the umbrella ARZENU. Delegates came from around the world to Israel.