Image
The death of Robin Williams in August 2014 hit me particularly hard. Not only had Williams brought so much laughter to so many around the world, he also was a regular fixture in my community, living just a few miles away, and frequenting the local restaurants, bike shop, and comedy club.
But his suicide felt personal for me as well, because just two years earlier, my stepfather had taken his own life, succumbing to his decades-long battle with mental illness and addiction. Robin William's death, in many ways, opened a public conversation about mental health and suicide throughout our nation and in our own homes. For my community, it galvanized us to create our bold mental health initiative whose goal is to end the stigma and isolation of mental illness.
During Rosh HaShanah that year, the personal viduim, confessions, that our congregants wrote took on increased urgency and intensity. One read, "I live in constant mental and emotional pain and I don't know what to do," and another, "Please release me from constant thoughts of suicide." Faced with these messages, I dedicated my Kol Nidre sermon that year to the subject of mental health. I challenged my community to work with me to create a culture of empathy and compassion, and an environment of safety and acceptance.
During the 24 years I have served Congregation Rodef Sholom, in San Rafael, CA, I have seen so many lives impacted not only by mental illness, but also by stigma and isolation, which can be as devastating as the illness itself. I have seen parents desperately worried about their teens who experience depression; I have seen spouses anguished when one of them has difficulty finding a stabilizing treatment for bipolar disorder. And I have seen many who suffer from mental illness feeling ostracized, marginalized, misunderstood, and often, invisible and alone. And yet, according to the Centers for Disease Control and Prevention, approximately 50% of us will experience a mental health challenge in our lifetime. Research shows that people often turn first to our faith community for guidance when faced with a mental health crisis, but the stigma of mental illness keeps many from receiving the support we need. One congregant shared that 10 years ago, when her son was diagnosed with mental illness, it never would have occurred to her to turn to the synagogue for help.
We sought to change that.
Yom Kippur night almost three years ago marked the beginning of a process of community exploration and engagement that ultimately transformed our congregation into a true sanctuary. We were blessed to receive a generous contribution that enabled us to hire a part-time mental health coordinator, who, along with our congregants are powerful partners in this work. We recently named our mental health initiative "REAL" because we want people to bring their real selves, their truest selves, to our synagogue.
To accomplish this goal, we created a team of lay leaders, and together, we established three volunteer teams, each of which contributed to different mental health initiatives and activities during the year:
The education team's objective is to educate our community about issues of mental health and mental illness.
The youth team works to build a caring youth culture in which our kids and teens feel safe, seen, and supported to be who they are.
The connections team focuses on creating opportunities for congregants to engage with each other around issues of mental health and wellness.
Additionally, we began a peer-to-peer ally network, a parent support group, and a mental health professionals group. We also created a mental health speaker series that attracts an interfaith (and no-faith) audience and coalesces the broader community around this vitally important conversation.
Sharing personal stories regularly at Shabbat and High Holiday services have become among the most powerful moments for us as a community. Each time one of us speaks up about our own journey with depression, addiction, or anxiety, the community opens its collective heart even wider. We have come to learn that mental illness affects people we know, most of whom live rich and productive lives, including our lay leaders, staff, and clergy.
One of the best parts of this story is that many of the people who didn't feel supported in the past are the very people who helped make these changes possible. Now, when someone comes forward with mental health challenges, there's an infrastructure that embraces them. Of this, I am incredibly proud. But ultimately, the greatest shift has been in our culture and in the acceptance and openness that has permeated our community. Judaism has always understood that physical and mental illness are equally deserving of healing, and that each of us is a key to that healing and wholeness.
In recognition of its REAL Mental Health Initiative, Congregation Rodef Sholom, in San Rafael, CA, received a Belin Award in 2017.
Have something to say about this post? Join the conversation in The Tent, the social network for congregational leaders of the Reform Movement. You can also tweet us or tell us how you feel on Facebook.
Related Posts
Image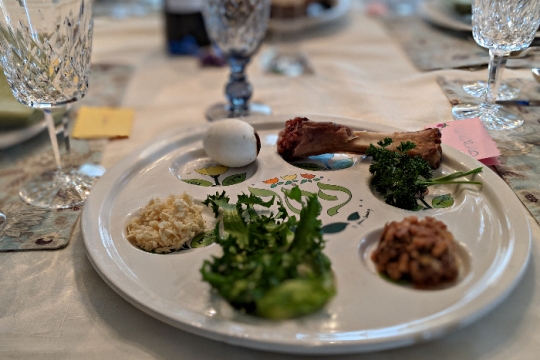 Last Passover began the urgent quest to reinvent much of Jewish life, highlighting that some of the ways we "do" Judaism needed to be updated. This year has been a powerful catalyst to shifts in how we perform our holy work.
Image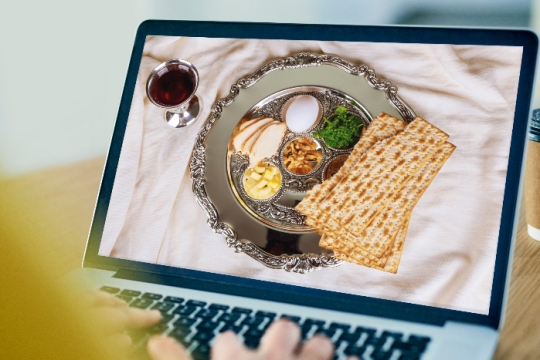 You already know how to host a beautiful, profound, and Jewishly meaningful seder. What you may not yet know, though, is how to re-imagine your usual traditions to incorporate digital content that will enliven this year's virtual rendition of your seder.
Image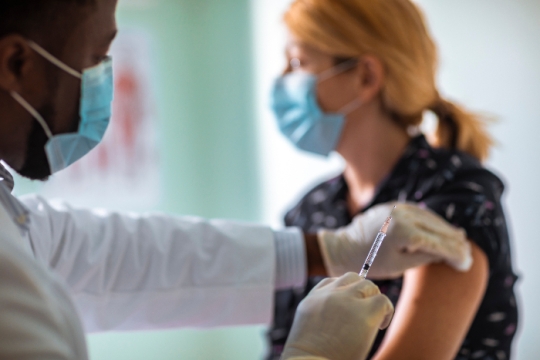 Judaism's foremost physician made clear that providing healthcare to the community is fundamentally connected to the spiritual and moral health of society. Nine centuries later, with COVID-19 raging all around us, the urgent relevance of the Rambam's words could not be clearer.