Image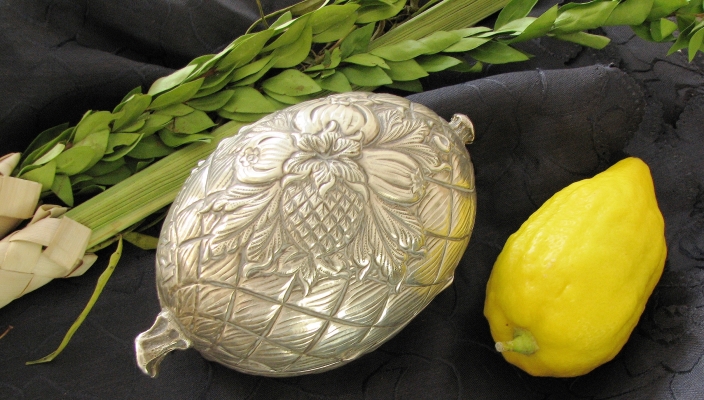 I cherish the holiday of Sukkot. It beautifully encapsulates the quintessential magic of this bountiful time of year. We see that we can build a holy space with our own hands, and experience the pride, warmth, and contentment that welcoming people into our sukkah and wholeheartedly celebrating the holiday together engenders. Who will you welcome into the sukkah, and your congregation, this year?
Nearly two months ago, I joined the URJ as its inaugural vice president of audacious hospitality. Audacious hospitality is a bold, new, and multi-faceted URJ initiative that encompasses some of our tradition's most treasured values—loving kindness, respect, andtikkun olam (repair of our world). It is all about putting the ideas of diversity, outreach, and inclusion into action in a framework that addresses both today's Jewish communal needs and our highest aspirations. At the core of audacious hospitality is the belief that we will be a stronger, more vibrant Jewish community when we welcome and embrace the diversity that is the reality — and future — of modern Jewish life.
In her book, Kabbalah Month by Month: A Year of Spiritual Practice and Personal Transformation, Melinda Ribner writes,
"During the holiday of Succot, Jews wave the lulav… These four species are said to represent the four personality types… Others say these species represent parts of a single person."
In the spirit of audacious hospitality, I offer these Sukkot-inspired recommendations to help your work and community thrive.
"Lulav is the spine": Center and ground yourself in your unique and empowered identity. A fundamental element of effective Jewish outreach and inclusion is self-awareness. It is important for us to honor our own heritage, as well as others' in our community.
"…the hadas the eyes": Take time to observe: who is in your community? How can we not only see with our eyes, but also see through spiritual eyes of intuition and empathy? Often members in our community have differences in racial background, family make-up, gender and sexuality, or ability from our own. Pause and take note of the unique attributes of our fellow community members because they are important and can enrich our Jewish experience.
"…the aravah the mouth": We are a diverse community. Honor and celebrate that! Some of our diversity can only be learned of through authentic conversation and deep listening. In addition to greeting people with a warm "Welcome!" or "Shabbat shalom!" we can go deeper. We can share more about ourselves and, without asking questions that are too personal such as "How are you Jewish?", invite others to tell us more about them. One good question to ask is, "What inspired you to be part of this community?"
"…and the etrog the heart.": Practicing audacious hospitality is meaningful and important, but not always easy. Audacious hospitality is a spiritual practice that encourages us to not simply open our doors, but also proactively open our hearts to strangers and members of our communities whose customs or identity may differ from ours. We all have much to teach one another.
This piece originally appeared in Women of Reform Judaism's email blast on Sept. 25, 2015.
Have something to say about this post? Join the conversation in The Tent, the social network for congregational leaders of the Reform Movement. You can also tweet us or tell us how you feel on Facebook.
Related Posts
Image
In 2021, many of the URJ's 15 camps engaged in the creation of a URJ-structured Racial Equity, Diversity, Inclusion (REDI) Working Group & Camp Assessment process. One of those camps was Camp George in Ontario, Canada.
Image
After several synagogue shootings, American Jews are grappling with the need to keep our communities safe and to remain open and welcoming to seekers of all backgrounds.
Image
The LAs are at the heart of every aspect of our social justice work, but to date, the fellowship has not fully reflected the diversity of the Movement it represents – and we're committed to changing that.