Image
The High Holidays are fast-approaching, and we at the URJ know that our Reform congregations across North America are already hard at work preparing for a meaningful, successful holiday season. With just over a month until Rosh HaShanah arrives, we've gathered together the best of the resources available to you in The Tent, our online platform for congregational leadership. Find what you're looking for and share your own expertise.
Make sure you're fully prepped.
Check out our High Holidays Preparations and Checklist for tips and tricks to make sure you're as prepared as possible for the holidays and related events. Think we missed something? Let us know so we can add it!
Share great holiday content.
ReformJudaism.org offers High Holiday how-to videos, blessings, articles about what to expect, recipes, free ecards, social justice guides, and much more to share with your members and prospective members about both Rosh HaShanah and Yom Kippur.
Spread the word about your services.
Does your congregation offer High Holiday worship opportunities for non-members? The URJ will be promoting a listing of congregations who open their doors to non-members during the holiday season, so make sure to update your congregational directory, with that option checked.
Send ecards to your members.
Use the URJ's congregational ecard creation tool to select a design, create a message, upload your logo, and generate the HTML, then copy and paste the HTML code into your email program and send the card to your list. (username: ecard, password: ecard2016)
Find High Holiday reciprocal seating request forms.
Members in good standing of URJ congregations may use our High Holiday reciprocal seating request forms to arrange for High Holiday service tickets at other URJ or WUPJ synagogues. (This form doesn't guarantee tickets, & host congregations may determine ticket availability & price, if applicable.) Find domestic and international request forms in The Tent.
Start important conversations.
The Religious Action Center shares resources for making racial justice a focus of your High Holidays discussions. These resources can be used to inspire kavanah, intention, for High Holiday services, for personal reflection, or as conversation starters around your holiday table.
Stream your services.
Watch the recording of our recent webinar on best practices for streaming your High Holidays services, including information about streaming at a reasonable cost, using effective technology, and being mindful of legal concerns.
Better your inclusion practices.
On September 8th, join us for a High Holidays webinar called "How to Be a House of Prayer for All People," focusing on Jews who live with disabilities and mental health conditions and may feel alienated from our Jewish communities.
Keep your synagogue safe.
Earlier this month, we hosted a live online conversation about High Holidays safety and security. That conversation is still available for viewing in The Tent, and you can continue to chat with fellow congregational leaders about the important topics covered in the discuss.
Appeal for help writing your appeal.
Need help writing your High Holidays appeal? We've compiled sample resources to assist you when making your appeal, including a sample script for making solicitation calls (one for a live conversation and one for a voicemail), a sample solicitation letter, and a sample thank you letter. 
If you're looking for a particular resource you don't see listed here, let us know so we can help you find it – and you can always post in The Tent to chat with other congregational leaders and URJ staff. L'shanah tovah!
Have something to say about this post? Join the conversation in The Tent, the social network for congregational leaders of the Reform Movement. You can also tweet us or tell us how you feel on Facebook.
Related Posts
Image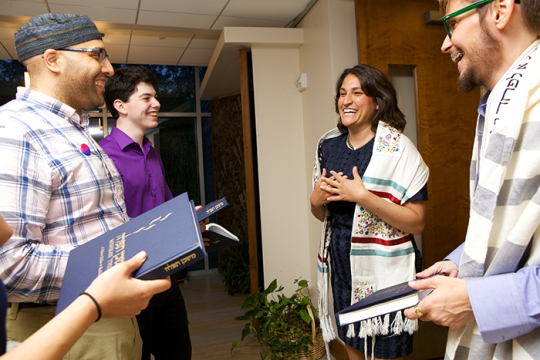 In recent years, our synagogues have explored what it means to be 'expanding the tent' and embracing 'audacious hospitality.' Both ideas center around the notion that our Jewish communities ought to be places of belonging - spaces where everyone is welcomed, affirmed, and can feel at home.
Image
On the Jewish calendar, the start of the month of Elul signifies the beginning of the High Holiday season. As individuals, it is during this time that we begin the process of cheshbon hanefesh (accounting of the soul), reflecting on the past year. So too, it is important for your leadership and community to reflect on the past year and consider how to do better moving forward.
Image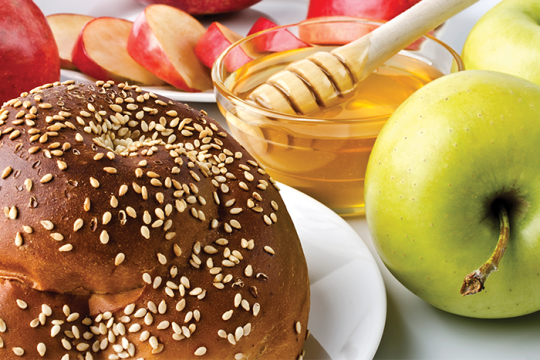 We are in the third year of High Holidays like no other. As we approach the yamim nora'im (the days of awe) and the festivals that follow, take advantage of the offerings from the URJ to supplement your programming and manage your operations.