Image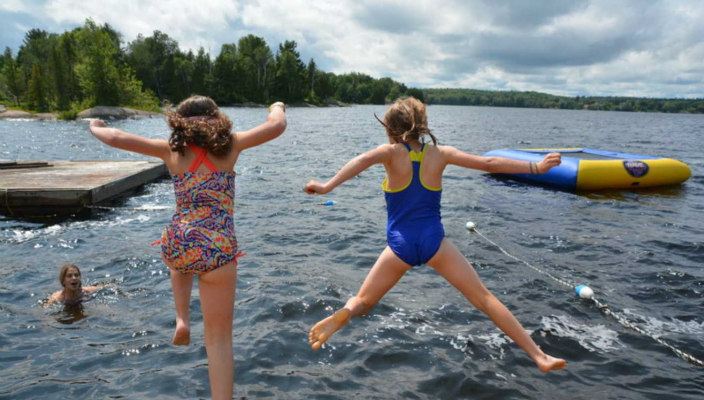 Camp Works, a study commissioned by the Foundation for Jewish Camp, shows that summers at Jewish camp create adults who are committed to the Jewish community and engaged in Jewish practice. This is great news for Reform synagogues, which are part of an incredible network of overnight and specialty summer camps where kids and teens develop lifelong friendships and experience immersive, joyous Judaism.
Clergy who spend time at camp build invaluable relationships that deepen and grow when kids return home. Jewish camp strengthens the connection between summer and the rest of the year, and imbues young people with the desire to become more involved in their Jewish communities.
Rabbi Brenner Glickman of Temple Emanu-El in Sarasota, FL, recently witnessed the tremendous impact that a summer at camp can have. A few years ago, fewer than five kids in his congregation attended URJ Camp Coleman.
"It's not a no-brainer to go to camp. It's a 12-hour drive," he says, but adds, "We would talk up Coleman, but a lot of our kids couldn't afford it."
In just a few years, a single act of philanthropy has completely changed the culture of camping in his congregation, with more than 30 kids going to Jewish camps this summer, including URJ camps Camp Coleman and 6 Points Sports Academy. The increase in camp attendance was motivated by a significant gift from a donor, who wanted to honor a deceased child who loved Jewish camp. What a way to honor a memory by giving other young Jews the opportunity to experience camp.
The synagogue has used these funds to triple the number of kids they are sending to camp by offering generous scholarships that bring camp in reach for families. The camp scholarships created a ripple effect. Kids who previously were disengaged from synagogue life began coming to temple youth group to be with their Jewish friends. They began attending NFTY events to see their camp friends, and they returned home wanting to join the leadership board.
"It's a lot of things that have tipped the scales. But clearly one of the pillars was campers wanting that experience throughout the rest of the year. Kids that were otherwise disengaged from temple life wanted to come to temple youth group to be with their friends, which made our middle school youth group successful, which made our high school youth group successful."
The now thriving youth program that connects kids, teens, and families more deeply to each other and the synagogue has sustained a culture of giving to the scholarship fund.
 "One transformative gift set off a ripple effect," Glickman observed. "[It can be an] inspiration for donors. A special gift can make a tremendous difference, in this case completely culture changing."
Elena Paull is the assistant director of youth communications and engagement at the Union for Reform Judaism. Deb Spencer is the URJ Youth department's summer intern.
Have something to say about this post? Join the conversation in The Tent, the social network for congregational leaders of the Reform Movement. You can also tweet us or tell us how you feel on Facebook.
Related Posts
Image
When adults find out about my job as director of URJ 6 Points Creative Arts Academy, many of them say the same thing: "I wish that had existed when I was a kid!" I know how they feel.
Image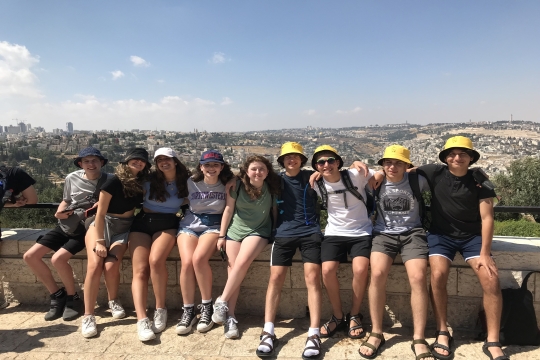 We are excited to announce that, thanks to a generous commitment from RootOne LLC (seeded by The Marcus Foundation and powered by The Jewish Education Project), the certificate will now be worth $3,250!* We hope that this increased amount allows all Reform Jewish teens to travel to Israel as a rite of passage.
Image
Summer 2022 was full of opportunities and growth. We celebrated the joy and beauty of camp and Israel experiences, infused intention and meaning in our planning and programming, and enabled campers, summer immersive participants, and staff to create communities of respect and belonging.