Image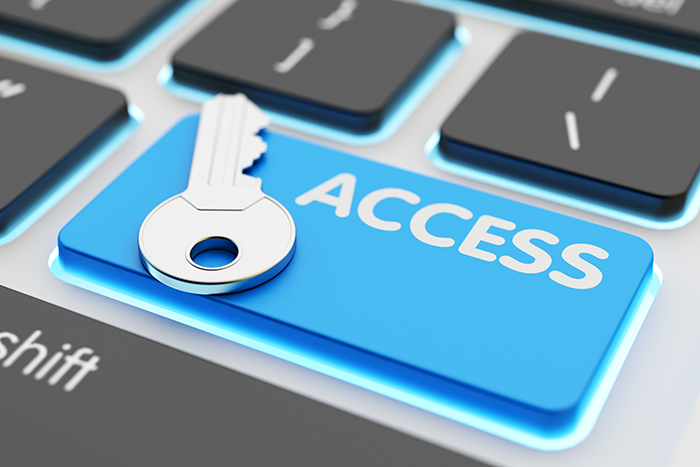 If you're one of the many people creating digital content - whether you write for a blog, deliver PowerPoint presentations, manage a website, share your videos on YouTube, or simply send emails to communicate with people in your community - it is important to learn about what accessible content is, and how to create it.
Digital content can be used by people who have a broad range of disabilities, including those who have visual, hearing, mobility, or cognitive impairments, by using a variety of tools. Screen readers such as JAWS (Job Access with Speech) use text-to-speech output for visually impaired users. Devices can also dynamically create braille displays from screen text. Hearing-impaired users can read podcast transcripts or watch videos with captions. Those with mobility disabilities can use technologies designed to navigate the internet and other digital content using only the keyboard, voice commands, or tools controlled with a mouthpiece.
Content that hasn't been optimized for these tools is not accessible to many people. It's up to us to prepare content so that as many people as possible can use it.
Jewish texts and traditions teach us how important this is. "Do not place a stumbling block in front of a person who is blind." (Leviticus 19:14) is a familiar quote to many. This value of inclusion is echoed by many scholars, such as Maimonides:
"Every member of the people of Israel is obligated to study Torah-whether one is rich or poor, physically able or with physical disability." (Maimonides, Mishneh Torah, Hilchot Talmud Torah, Ch. 10)
Here are some straightforward ways you can make your content more accessible to everyone:
1. Make Accessible Design a Priority When Building Your Website
If you are researching platforms for building a website or hiring a designer to create one for you, be sure to ask about accessibility. Making a site accessible begins with having the site coded with this goal in mind.
The Union for Reform Judaism's free website platform for member congregations, RJ Web Builder, provides accessible WordPress sites, with the option of adding an additional accessibility toolbar that allows users to enlarge fonts, increase contrast, etc. This toolbar is available for you to purchase for your own site at a reasonable price.
There are also many free tools available for checking your website's accessibility. Try the WAVE (web accessibility evaluation tool). The World Wide Web Consortium (W3C) provides a comprehensive list of website accessibility checkers.
2. Use ALT Tags for Your Images
People using screen readers depend on ALT tags to learn what information is in your images. Be sure to add these in websites, Microsoft Word docs, emails, and PowerPoint presentations. Use words to describe the context and valuable information in the images.
Avoid presenting graphics with a lot of text in them as much as possible. If you absolutely must present a graphic with text, be sure to include that text in the ALT tag.
3. Avoid using the words "click here" or "here" for links.
People using screen readers will often scan a list of links on a page. If you are using words such as "click here" or "here" to link, the user will have no context to understand these links.
Instead, describe the action and information associated with the link, and link the entire phrase, e.g.
Download the Information Packet (PDF)
Register for the webinar
Learn more about this program
For users with no visual disability, the links should be easily understood as links without having to use the words "click here" by having a consistently differentiated look and feel, such as bolded or underlined and presented in a distinct color.
4. Use Accessible Color Choices and Contrast
Accessible design takes all users into consideration, including those with any level of visual impairment. Appropriate text size and color contrast is important and can be gauged using a contrast checker tool. Color blindness is another consideration. When preparing color-coded graphs and charts, or selecting a color to differentiate links, be sure to use an inclusive color palette to avoid using colors that are too close to each other.
5. Always Provide Closed Captions for Your Videos and Transcripts for Podcasts
YouTube offers a great (free) tool for creating captions on videos uploaded to its platform but be warned: it is far from perfect, and you will need to manually edit them to correct mistakes.
Similarly, there are ways to transcribe podcasts for free with tools such as Google Recorder or low-cost options like Temi but you will still need to check and correct them manually.
6. Use the Built-In Accessibility Checker Provided by Your Software
Microsoft Word, PowerPoint, and Adobe PDF tools all provide accessibility checkers you can run on your files. Though this shouldn't be considered a substitute for understanding the basics of accessible design, it's an especially useful tool.
These are just some basic tips. To dive deeper, start with the Web Content Accessibility Guidelines (WCAG) created by the World Wide Web Consortium (W3C). You can also learn about federal regulations in the U.S. regarding accessibility of digital content, which includes more helpful guidelines for creating documents, presentations, software, websites, spreadsheets, social media, video, and audio.
Related Posts
Image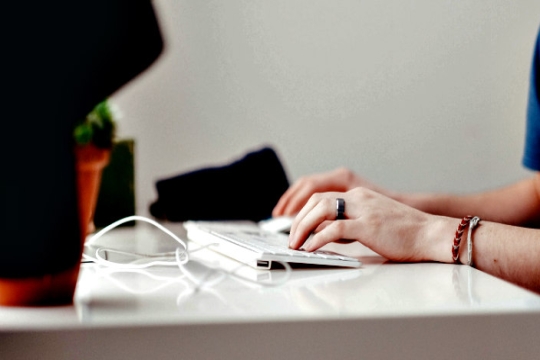 Recognizing that expectations around technology and connection have changed through the years, we have made the decision to move The Tent to a new platform called Mighty Networks, and we think that you will enjoy the new user experience and opportunities to connect and learn together.
Image
New webmasters Lisa Goldstein, RJE, Co-President Karen Freedman, and Treasurer Michelle Foels share what their motivations for choosing RJ Web Builder 3.0 were, what their experiences were like, and what features they most enjoy.
Image
This is the time of year that many congregations form new boards. Here are a few ways your board can strengthen your leadership using resources from the URJ.