Image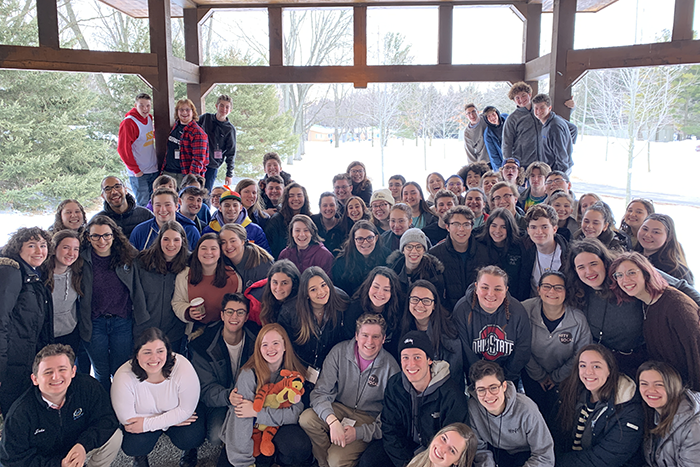 A few weeks ago, I had the joy of being at the "NFTY-GER Ball," one of the many NFTY events being run by Reform teen leaders across North America. A room full of teens gathered at Temple Sholom in Scotch Plains, NJ to dance, laugh, get to know one another, and celebrate Jewish life. As the program wrapped up, I saw a teen speaking with NFTY-GER president Daisy Nashel, sharing their excitement and how much they enjoyed being together with everyone. Daisy asked the teen about their interests and what made them decide to come to the program. The teen was an eighth grader, just starting their NFTY journey, but after having a taste that day, they were eager to find a home in NFTY.
"We'd love to have you join the leadership team and help us build this up," Daisy said. "Do you want to join the cabinet?" Phone numbers were exchanged, plans were made, and next conversations were set. By the time Daisy left that day, she had had three such conversations and three new teens, in addition to the seven already on the leadership team who had committed to working with her to build the NFTY they want now.
This is what a growing movement looks like; it provides a glimpse into the NFTY emerging across North America. Teens, supported by adult partners and mentors, are building a Reform Youth Movement they are proud of - so proud that they are bringing in other teens to lead beside them.
As we build the Reform Youth Movement, we are taking inspiration from community organizing strategies. While many view community organizing as limited to social justice, community organizing is actually an impactful relational strategy that teaches people to actualize their own power and create the movement they want to be a part of - whether that movement is celebrating Jewish life, working to repair the world, or gathering to support one another through life's ups and downs. Like Daisy's conversation at the NFTY-GER Ball, community organizing begins with meaningful conversations that build connection, power, and excitement. We know that this is how the most important things in the world grow - two people having an authentic conversation with each other, discovering their power and value, and creating the community and world they want to see.
This work is not simple; it doesn't always move forward in a linear fashion; nor does it emerge everywhere in the same ways. However, we are seeing bursts of power as teens like Daisy create the Jewish life they want for themselves and their peers. We are seeing teen-led movements that reflect the true diversity of our community, and that are deeply rooted in Justice, Belonging, Learning, Evolving, Israel, and Jewish Peoplehood.
Are you ready to strengthen this movement with us? Here's what you can do:
Related Posts
Image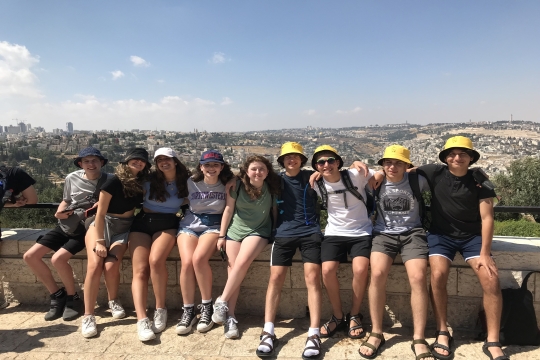 We are excited to announce that, thanks to a generous commitment from RootOne LLC (seeded by The Marcus Foundation and powered by The Jewish Education Project), the certificate will now be worth $3,250!* We hope that this increased amount allows all Reform Jewish teens to travel to Israel as a rite of passage.
Image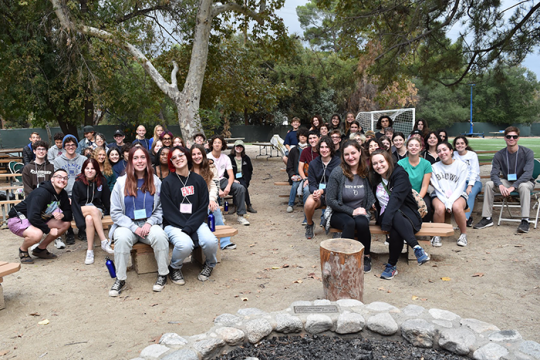 During the COVID pandemic in southern California, we saw our Jewish communities weaken. From our camp spaces disappearing to our teen youth groups (TYG) struggling, many of us stopped programming and decreased in membership, while a few of us thrived the best way we knew how - by joining forces. For us, as youth directors, advisors, and educators, we knew this was the way to keep teens inspired and engaged with one another.
Image
Almost exactly six years ago, I ran for NFTY-TOR regional president. I lost. And yet when I look back at my election materials in a bout of nostalgia, I stand by absolutely everything I said, now having seen how much the ideas I mentioned still influence me and the way I think about leadership, both personally and as an organizer working with NFTY and Reform Jewish teen leadership.