Image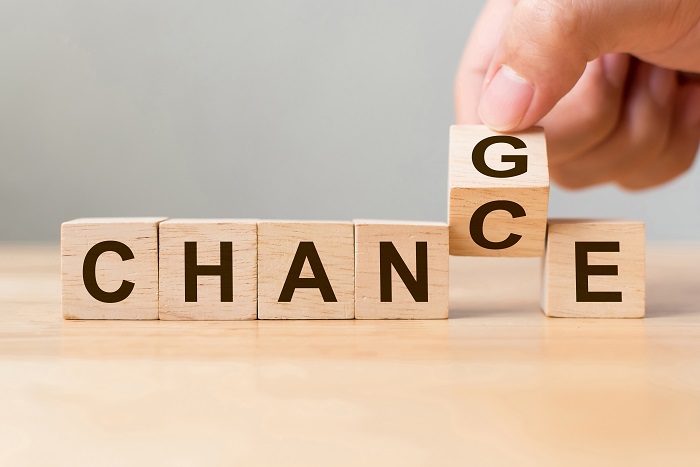 Right now.  
This moment in time.  
This opportunity.  
This is the time to change.
Not because we have to change, but because we can change.  
Leaders of our congregations had to pivot in March of 2020 to new methods of engagement and connection as the "flow" of our work and community interactions radically changed. Rather than eagerly welcoming people as they walked through the front doors of our synagogues to take advantage of all we had to offer, our synagogue leaders had to go to them. Rather than greeting people with a handshake or hug and praying and learning face to face, we interacted on small computer screens from home – and the change happened practically overnight.  
Yet somehow, we changed too, and we changed well.  It wasn't easy and we may have fewer members and less money than we had before, but thank God, we are still here.  
We can do this.  
We can change again. 
Through the decades, our synagogues had followed a natural trajectory of growth and expansion.  Though always sharply focused on spirituality, education, and community, we have also had to deal with the ongoing business of staff and payroll, bank accounts and financial reports, ventilation systems and landscaping, and the like.  Our operations have run well because through the years we have added necessary staff, systems, and resources.  
And then we closed the doors. 
When the pandemic hit, we got Zoom licenses and learned about video systems and positive remote work habits. We became public health experts, and together with our members maintained safe distances from each other. We sanitized our hands. Many of us got vaccinated.  
As we return to our buildings, and we revel in the opportunity to engage live with our beloved sacred community again, we have an opportunity to change yet again. The Reform Movement Marketplace can help.  
The Marketplace feature products and services that can help congregations reimagine the way they work, improve efficiency, and save money through discounts available only to URJ affiliated congregations on the Reform Movement Marketplace website. 
A few examples: 
Finances and Accounting 
By working with Marketplace vendors Carr, Riggs & Ingram CPAs or SST Accountants & Consultants (expected to join the Marketplace soon), operations that once took so much leadership time, attention and concern can now be comfortably and affordably managed by independent and experienced financial professionals. 
In partnership with our Marketplace financial vendors, which have deep experience working with religious and non-profit organizations, explore ways to reduce expenses and increase effectiveness through cloud based, GAAP approved accounting management. Utilize their "outsider" perspective so you can be sure your temple finances are managed well, for the long-term viability of your organization 
Human Resources 
Now more than ever, we need to be sure that temple staff have access to the resources and support they so richly deserve.  
Marketplace vendor Insperity HR can manage new employee onboarding, payroll, legally mandated training for topics such as computer security and sexual harassment, procurement of low cost, high quality health insurance, and more. 
Outsourcing these important HR related operations can alleviate issues that can sometimes cause concern and conflict, allowing temple leadership to focus instead on sustaining relationships and creating a robust, warm workplace and temple community atmosphere. 
Pastoral Care and Yahrzeits 
Remember lithograph machines? Remember those spinning Rolodex phone directories, flimsy blue carbon paper, and interoffice manila memo envelopes? There are lots of ways we used to work that no longer apply to modern workplaces due to evolving technology, work practices and expectations. Maybe it's time for a change. 
The leadership of our congregations need to know when members are sick, when there is a death in the family, or when they can use support and connection. Temple RMS and Pastoral Reach are both cloud-based platforms that help congregations keep track of those in their community who need pastoral contact and support. Additionally, Yahrzeit Interactive tracks  yahrzeits, publishes the information to a beautiful page on your website, and can create an interactive digital yahrzeit board for your lobby or sanctuary.  
Each product takes a slightly different approach, but they all enable congregations to move beyond the information silos created by antiquated technologies and work with a more transparent, connected and cooperative approach -- all while maintaining issues of confidentiality, permissions, and privacy.  
Please visit the Reform Movement Marketplace or email us at marketplace@urj.org to learn about these vendors and how you can change your operations to work in creative and efficient ways that recognize this moment of time as an opportunity for renewal.  
Together, we can do this. 
Related Posts
Image
The High Holiday season is an important time of personal and communal reflection, including your congregation's leadership. This can also be a time of reflection for your congregation's leadership.
Image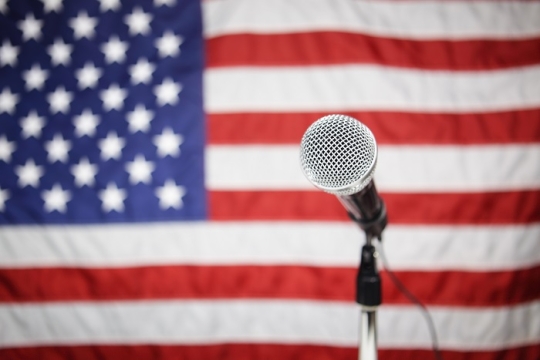 Our fears of toxicity and the preventative tactics they induce testify to how much surrounding American cultural norms have seeped into our institutions.
Image
I want to talk briefly about a significant number from the Pew report, but first I want to invite you to go on a short journey with me as I create the framing around numbers and their significance by simply asking a question: What exactly is a number?