Image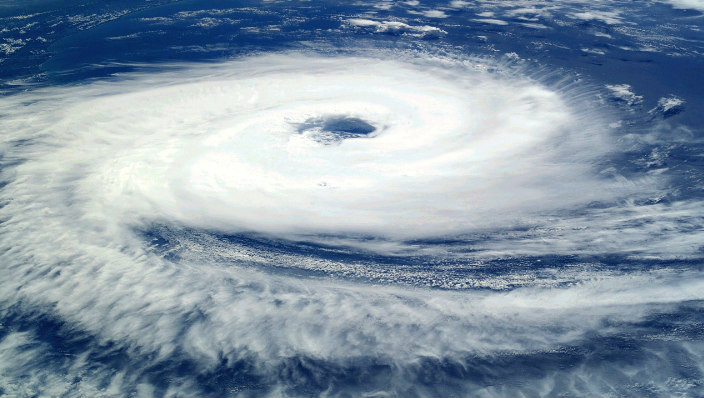 Update: October 18, 2018
As those affected by Hurricane Michael are returning to their communities and homes, there are several opportunities to support those impacted.
Temple B'nai Israel (Panama City, FL) is accepting donations in order to repair damage to their building and to support families who have incurred huge property losses, some of which are not covered by insurance.  
Temple of Israel in Wilmington, NC, which was severely damaged by Hurricane Florence, is still in need of donations to their Restoration Fund.
Those who wish to volunteer can do so through NECHAMA.
Update: October 11, 2018
As Hurricane Michael continues to leave widespread destruction throughout Florida, Georgia, and the Carolinas, access and communications are still extremely limited in many areas. The URJ has been checking in with all the congregations in the affected areas as frequently as possible for information about damage they may have sustained and what their immediate and anticipated needs will be. We will post updates as we receive them.
We are touched by the outpouring of support offered by other URJ congregations that have offered hospitality to people displaced by the storm. In particular, we thank congregations for opening their worship services to evacuees.
Those wishing to make donations to help hurricane victims can send funds to NECHAMA - Jewish Response to Disaster or Jewish Federations of North America's Hurricane Relief Fund.
For the most current news, please check the Hurricane Michael Response group in The Tent. If you have specific aid to offer impacted congregations, please post there.
We continue to pray for the health and safety of all in the path of Hurricane Michael.
Original Post: October 10, 2018
As we watch the predictions and follow preparations for Hurricane Michael, the URJ stands ready to assist congregations before, during, and after this expected storm.
Our primary message right now is for congregations in the predicted path of the storm to please stay in touch and share updates, as you are able, in the Hurricane Michael Response group in the Tent. We have learned that by continually assessing the situation on the ground, we can determine the best ways to rally the entire North American Reform Jewish network to support our congregations and local community.
This support might include: A list of congregations ready to accept visitors for Shabbat, encouraging the sending of gift cards so families can purchase new items like clothing, toiletries, and school supplies that were damaged in floods, or assistance with livestreaming of services and sharing congregational leadership messages (including emails) out widely. Of course, the needs might be altogether different.
Members of the URJ staff and our local lay and professional leadership will be reaching out to the most likely affected areas for brief check-ins and status updates. Please send up-to-date name, congregation name, and cell phone number now to MichaelResponse@urj.org. Specific questions about URJ hurricane response may also be sent to that address.
This checklist of items can help craft messages to your congregation:
How to get in touch with congregational clergy, professionals or lay leaders (provide email address, phone, and/or social media)
Local, municipal help lines or reporting (provide phone number or web address)
Encourage check-ins (either via email, phone, or social media)
How volunteers can reach out to offer help
These links to resources may also be helpful:
If you are not in an affected area and can host people this Shabbat or have other help to offer, please post in the Hurricane Michael Response group in the Tent.
For ongoing updates, please follow the URJ on Facebook and Twitter and consult the #HurricaneMichael topic tag in The Tent.
We pray for everyone's safety and that Michael quickly becomes merely a temporary inconvenience.
Mark J. Pelavin is the URJ's chief program officer, and Amy Asin is the URJ's vice president and director, Strengthening Congregations.
Have something to say about this post? Join the conversation in The Tent, the social network for congregational leaders of the Reform Movement. You can also tweet us or tell us how you feel on Facebook.
Related Posts
Image
The URJ Pulse Survey and the newly expanded URJ Pulse+ Survey showed that participating congregations were experiencing similar trends. Having the ability to compare your data with that of other URJ congregations will paint a picture that will help you assess where you are and share a more detailed story with your congregants and donors.
Image
Email and other technologies are a huge factor in why employees feel like they're always on the clock. This "always-on" culture accelerated while synagogues began facing declining membership before the pandemic and has only intensified since. Even if clergy or staff are cut, the work demands don't decrease. As a result, remaining clergy or staff or volunteers are even more overwhelmed and are burning out at alarming rates.
Image
On the Jewish calendar, the start of the month of Elul signifies the beginning of the High Holiday season. As individuals, it is during this time that we begin the process of cheshbon hanefesh (accounting of the soul), reflecting on the past year. So too, it is important for your leadership and community to reflect on the past year and consider how to do better moving forward.