Image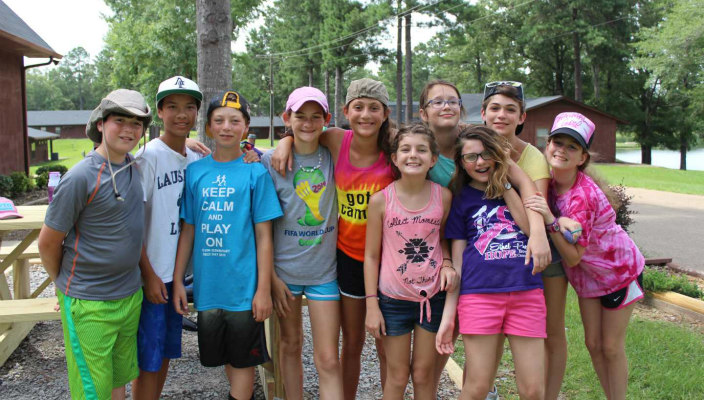 Summer is just getting started, so why are we already thinking about what happens when it's over? Like so many campers and summer program participants (and the adults who staff them), we want summer to last forever. At the same time, we know how much there is to look forward to when our kids and teens return from their summer adventures, bringing their unbridled enthusiasm for Jewish life with them into our congregations.
Here's a sneak peek of five things to expect at the end of the summer:
Confident, Inspired Kids: After spending a summer gaining independence, making friends, and deepening their love of Judaism, your kids and teens will return home inspired to lead. Whether it's participating in a camp-themed Shabbat service, reflecting about Israel in your congregational bulletin, or taking on a bigger role in your temple youth group, your kids' confidence will be palpable. Do all you can to harness their confidence and enthusiasm.  
Energized Staff and Clergy: This summer, more than 500 Reform clergy, educators, and youth professionals will serve as faculty in URJ summer programs, where they will lead worship services, mentor students, teach, network with peers, and deepen relationships with youth. URJ programs will also have more Israeli clergy than ever before, enabling our congregational leaders to deepen connections to Israel, too. They will be refreshed by new energy and connections, and ready to head into the busy fall season.
Teens Connected to Israel: Nearly 500 Reform Jewish youth will travel to Israel this summer as part of a URJ youth program. There they will wrestle with Israel's complexities and immerse themselves in Israel's diverse communities. Teens will benefit from the URJ's increased focused on training Israel educators in our youth programs. When they come home, these five questions can help engage them in conversation about their experiences.   
Passions Grounded in Judaism: With this summer's launch of 6 Points Creative Arts Academy and 6 Points Sci-Tech West, more kids than ever will explore their passions and interests in an immersive Jewish setting. Research shows that the most effective Jewish youth experiences "meet them where they are." With the addition of these newest two camps, the Reform Movement's five specialty camps will attract a total of more than 1,500 campers, many of whom would not otherwise have chosen a Jewish summer experience.  
Engaged College Students: Research shows that Jewish engagement in college leads to greater engagement and strong Jewish identity in adulthood. This summer, 1,500 college students will staff URJ summer programs, returning to campus newly energized and inspired to build and seek out Reform Jewish experiences. Know a graduating high school senior? Invite them to get connected on campus!  
As we look ahead to the end of summer, the High Holiday season, and the start of a new school year, I am eager for the bright future that awaits us: energized, passionate youth with a renewed thirst for Judaism returning to their families and congregations. The initial results of this year's alumni impact study indicate that when our youth return home, they are three times more likely than before camp to say that "being part of a Jewish community" is an essential part of being Jewish. When summer ends, I look forward to releasing the full findings of the study and working with you, our congregational leaders, to engage these energized youth.
Wherever you find yourself this summer, take time to be part of the holy work of engaging with our young people and  leveraging their enthusiasm to promote deeper, year-round engagement. (Learn how your congregation can support its campers – before, during, and after the summer.)  
And of course, it is never too early to start thinking ahead! Use the quieter days of summer to think about how you can share these programs with your families now to help them start planning for their children's experience in summer 2019. Request information about URJ Youth programs now to share with families in the fall.
In the meantime, we're excited about all the incredible memories that will be made this summer! Subscribe to The Clipboard, our weekly summer newsletter, to get your weekly dose of inspiration and keep up with what's happening in the Reform Movement's summer programs.  
Have something to say about this post? Join the conversation in The Tent, the social network for congregational leaders of the Reform Movement. You can also tweet us or tell us how you feel on Facebook.
Related Posts
Image
When adults find out about my job as director of URJ 6 Points Creative Arts Academy, many of them say the same thing: "I wish that had existed when I was a kid!" I know how they feel.
Image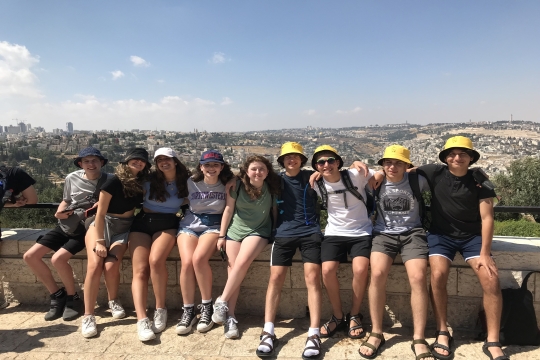 We are excited to announce that, thanks to a generous commitment from RootOne LLC (seeded by The Marcus Foundation and powered by The Jewish Education Project), the certificate will now be worth $3,250!* We hope that this increased amount allows all Reform Jewish teens to travel to Israel as a rite of passage.
Image
Summer 2022 was full of opportunities and growth. We celebrated the joy and beauty of camp and Israel experiences, infused intention and meaning in our planning and programming, and enabled campers, summer immersive participants, and staff to create communities of respect and belonging.