Image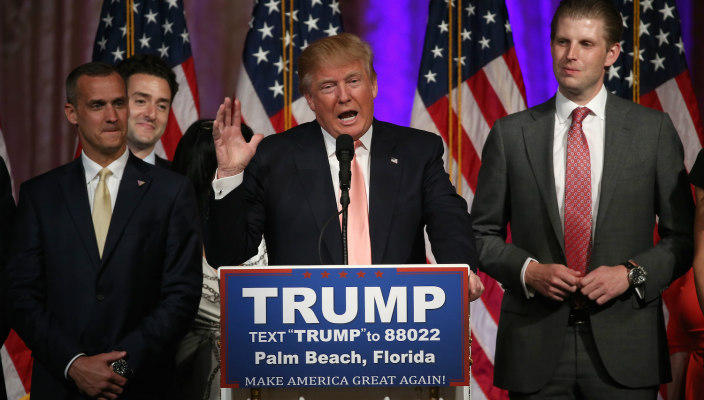 I will be in the arena today at AIPAC's Policy Conference to hear Donald Trump and the other Presidential candidates who present at AIPAC.
It was a difficult decision for me. I understand why many will choose not to attend or to walk out silently – I, however, have decided that it is important to be present, to show Mr. Trump that we demand clearly articulated foreign policies and quality leadership from all the candidates. He owes us an explanation and an audience.
To make this decision, I drew on an experience I had 40 years ago. In the spring of 1976, I was invited to Washington, D.C., to represent NFTY: The Reform Jewish Youth Movement at a meeting of the Conference of Presidents of Major Jewish Organizations to meet with each of the presidential candidates. Surprisingly, Alabama Governor George Wallace agreed to attend this gathering, marking the first time he'd ever addressed a Jewish group. I'll never forget him being carried up the steps of the Religious Action Center of Reform Judaism, where the 1964 Civil Rights Act and 1965 Voting Rights Act were drafted, and into a room where I sat alongside about 30 middle-aged Jewish men.
To our disbelief, Wallace apologized for his years of racist policies and behavior, asking our forgiveness for his anti-Semitic and vile bigotry. Truly, it was an historic event.
Today, when faced with the decision whether to be in the room when current presidential candidate Donald Trump speaks to a Jewish audience, I looked back on this experience and realized that if we had not invited Wallace, we would have given up our influence and power. We would have simply dismissed his bad behavior rather than, at the very least, demanding that he explain it. It was a testament to our collective influence, confidence, and power that Wallace was included in the day's events. The gathering stood and clapped because our values of tzedek (righteousness), b'tzelem elohim (being created in God's image), and t'shuvah (forgiveness) were upheld.
I am deeply troubled by Mr. Trump's vituperative speech: by his Islamophobia; his disdain for women, Hispanics, and Muslims; his incitement of violence; and his demeanor. These all go against the Jewish and American values that I hold most dear. Yet I will remain, silently, in the arena tonight because I want to be able to meet with Mr. Trump and to say that I was there, that I did not leave. I hope I will hear him outline his policies regarding Israel and the Middle East and apologize for his rough and unpresidential language. I want to be in the room to be able to say that I heard from him in person, not via the media.
Whether you choose to remain in the arena or quietly and respectfully leave before the candidate speaks – whether in your synagogue or in your home, whether in the days to come or the months of the campaign season ahead – our Jewish tradition guides our understanding of what we expect from our leaders when it comes to appropriate standards of ethical discourse and policies that reflect our core values.
Have something to say about this post? Join the conversation in The Tent, the social network for congregational leaders of the Reform Movement. You can also tweet us or tell us how you feel on Facebook.
Related Posts
Image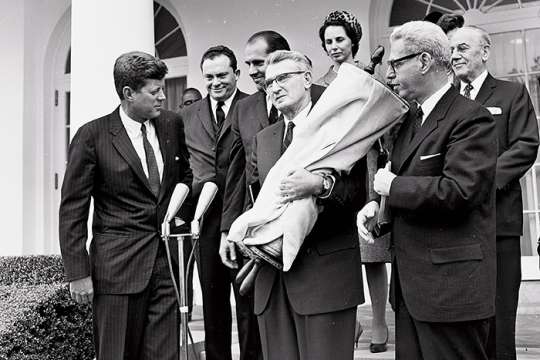 Sixty-two years ago, the founders of the Religious Action Center of Reform Judaism (the RAC) stood in the White House Garden and presented President John F. Kennedy with a historic Torah from the Isaac Mayer Wise Temple in Cincinnati, Ohio. This auspicious anniversary allows us to look back on milestones like this one with pride as we renew our inspiration.
Image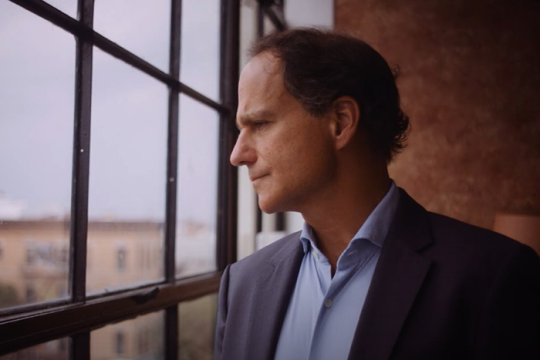 We sat down with Rabbi Jonah Pesner to discuss his work in our Reform Movement, as a SCoRE member, and his experience as the first Jewish person appointed to SCoRE.
Image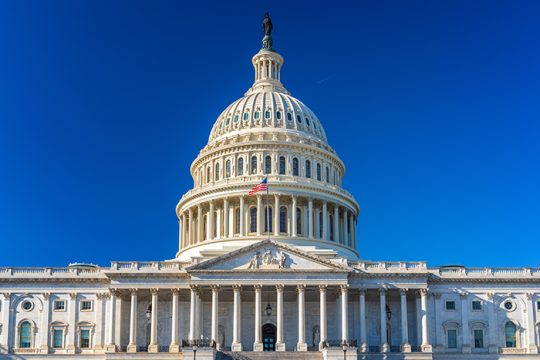 Reform communities across North America have strengthened our Movement's collective power by engaging voters and advocating for racial justice. Let's continue this work on May 10-11 together in Washington, D.C.