Image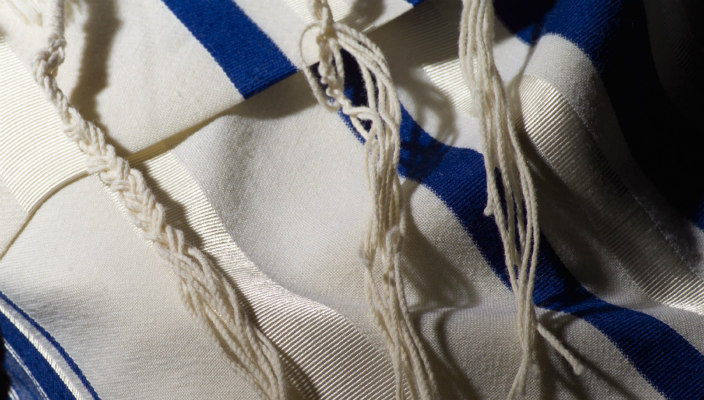 The email arrived Thursday morning – a couple set to be married on Sunday was in desperate need of an officiant. Their rabbi had a medical emergency and could no longer perform the ceremony. A friend had forwarded the query: Could anybody help?
It seemed clear from the wording that any rabbi – Reform, Conservative, Orthodox would work. Never one to not do my best and knowing a couple of rabbis in the town where the ceremony was to be held, I reached out to see if they were available. It was only upon speaking to one of them that I learned a key element of the request had been missing: The request was for a male rabbi. As it turned out, the couple or their family had made inquiries and it had been made clear: They were in search of a male rabbi who could perform the ceremony.
I was a little more than ticked off. I was mad. Pretty mad. A female rabbi was insufficient, even when a family was in a pinch because their original choice had a medical emergency,
There wasn't much I could do with my anger. I informed my friend and the other rabbis who received the original request what had happened. I think I wanted company in my anger.
That led to a fascinating exchange with a close friend who is, like me, a female rabbi. The conversation made me realize that although this example may seem like a little deal to some, it actually has lasting implications for the equity of female clergy in our Movement and in our country. 
When a couple, or in some cases, their parents, ask for a male rabbi to perform a wedding ceremony, the result is that clergy as women become invisible, and are viewed as less than.  Even though the intention may not be present, the impact is no different. This is so much more than hurting an individual woman's feeling. This is about an injury to women as a class of people, women as rabbis, or women as cantors. In the business world, we call this sexual discrimination. In the congregational world, some call it "individual religious freedom."
I would add that I also have no tolerance for the family who asks for the female rabbi to do the bat mitzvah, or the funeral. There is no special magic either gender, or non-binary individuals, receive during that moment of ordination at the Ark. We are who we are, equally capable in our abilities to preside at liminal, sacred moments of our people no matter the biology or gender identification we carry.
Allow me for a moment to inject some discomfort here, particularly for the reader who may still not be convinced. I would like you to replace the binary of male/female and replace it with white/black or straight/gay. Imagine someone calling up and asking that the white rabbi do the ceremony, and not the Jew of Color rabbi. Imagine someone calling up and saying, "I don't want the gay rabbi to do our son's wedding." The answer seems obvious, doesn't it? 
Sometimes our job, as clergy, is to listen to our people, and sometimes our job as clergy is to be truth-tellers, even when it might be difficult for them to hear. The next time you, or your colleague, or your congregation receives a request for the male rabbi, please consider saying some version of the following: "I would really love to help you, but fulfilling that request would require me to go against my values of gender equity and seeing people in their wholeness as a human being, and not simply by their biology. I hope we can help you in the future."
And the beautiful nechemta (comforting ending) to the story with which I began: The couple was successfully married on Sunday, by an able and accomplished female rabbi, fairly pregnant with her first child. I don't know what the reaction was to that visual, but my hope and prayer is that in that moment, a taste of redemption could be felt by all those in the room. 
Related Posts
Image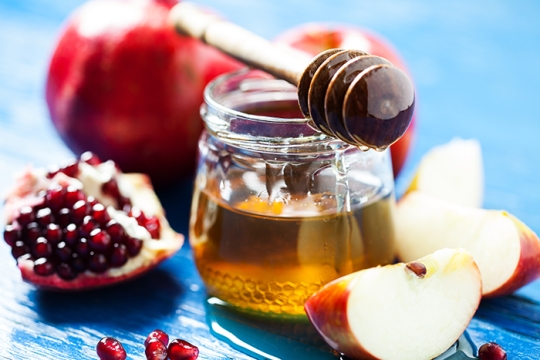 As the High Holidays approach once again, we have created a number of resources for individuals and congregations to utilize as we mark these most important days in the Jewish calendar. We know we will be a stronger, more vibrant Jewish community when we fully incorporate the diversity that is the reality of modern Jewish life. We hope that each of these materials will help your High Holiday experiences and programming serve a wide range of identities and help you create communities of belonging.
Image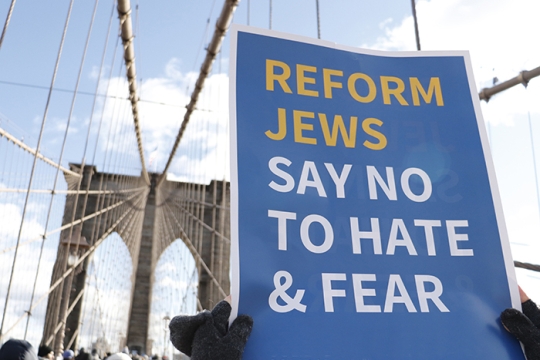 Reflecting the need for open conversation regarding the rise in antisemitism and the ways in which it directly affects our communities and synagogues, Rabbi Rick Jacobs (President, URJ), Yolanda Savage-Narva (Director for Racial Equity, Diversity, Inclusion, URJ) Jonathan Greenblatt (CEO, ADL), and Carly Pildis (Associate Director of Community Engagement, ADL) discussed the necessity of responding to antisemitism and hate more broadly.
Image
After several synagogue shootings, American Jews are grappling with the need to keep our communities safe and to remain open and welcoming to seekers of all backgrounds.