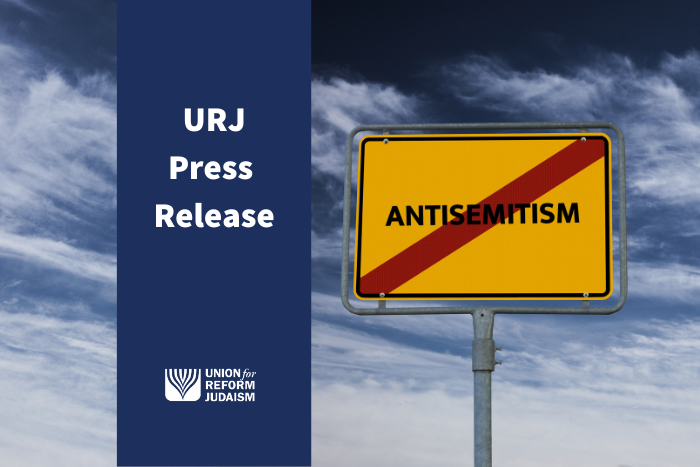 January 30, 2023 - In response to rising antisemitism and hate speech on Twitter in recent months, more than 100 Jewish congregations and organizations across North America have joined the Union for Reform Judaism's Religious Action Center to demand Elon Musk take immediate, quantifiable steps toward reducing hate on his platform.
In a letter addressed to Musk and released publicly today, the coalition of Jewish organizations urged Twitter's owner to not be indifferent to antisemitism's spread on the platform, highlighting a few of Musk's own posts that appear sympathetic to white supremacists. Noting that history and recent experience demonstrate that online hate inspires real life violence, the signatories encouraged Musk to take immediate steps to ensure that Twitter remains a place for robust exchange of ideas while refusing to amplify voices that attack others because of their race, color, religion, sex, national origin, age, or disability.
"The exponential proliferation of hate, including antisemitism, on Twitter in recent months, demands our attention and a course correction from the platform's owner," said Barbara Weinstein, Associate Director of the Religious Action Center of Reform Judaism and Director of the Commission on Social Action of Reform Judaism. "Disbanding the trust and safety advisory group and making space for voices who have long records of hate speech gives a megaphone to groups and people who spread their vitriol and stir discord and violence. That violence easily migrates into the real world, posing a threat not just to Jews, but to all people. It is our hope that, by joining together and speaking in one voice to demand meaningful change, we can stop this dangerous trend."