Image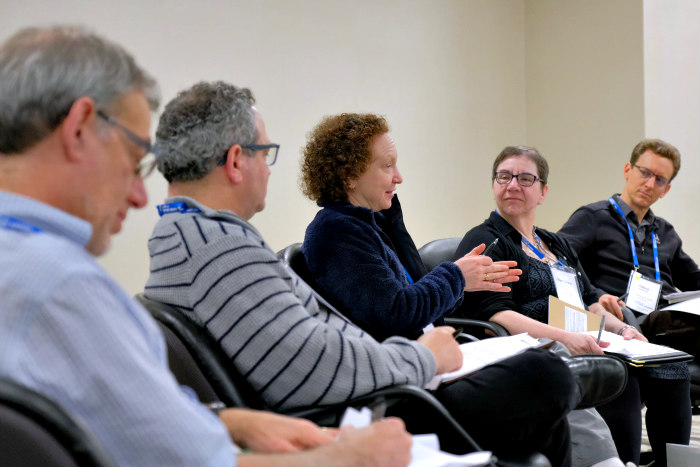 URJ Board Workshops will be offered only online through December 2020.
What is a URJ board workshop?
A 5-6 hour workshop, included in your URJ membership, tailored to your congregation's individual needs and interests
Led by URJ-trained lay leaders or staff, who will work with your congregation to create and facilitate a dynamic and interactive session at your congregation
Together, you will discuss key points, strategize and identify next steps, which will strengthen your congregation
What does a workshop look like?
We recommend an intensive day-long experience, minimally 5-6 hours (usually on a Sunday), which gives leaders time to focus on the goals and outcomes of the retreat and allows for meaninful, productive work to occur.
Every workshop participant fills out a questionnaire in advance, to identify areas of strength and issues that need attention. This information is used to tailor the workshop to the congregation's specific needs.
The session is planned in a collaborative effort between the congregation and the facilitator.
The workshop is a dynamic, interactive session, in which participants discuss ideas, strategize and plan for the future of the conrgegation.
Following the workshop, the congregation will receive support from the URJ as it proceeds to the next steps.
Available topics
Orienting new board members
Rethinking the role of the board
Reimagining volunteer engagement
Setting goals for the future
For more information, contact Gila Hadani Ward at (212) 650-4266 or GHadaniWard@urj.org.