Image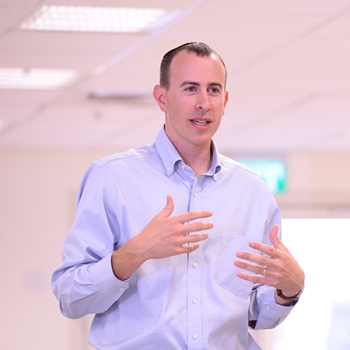 Chief Information Officer
Yonatan Meir is accountable for defining and delivering the IT strategy and capability across the URJ and leveraging technology solutions that position the URJ for growth. As a member of the Executive Team, he is a key contributor to URJ's overall strategy and work as part of the senior team to set the direction of the organization.
 Yonatan is a transformational leader who has a strong focus on producing measurable results. Yonatan possesses a strong multi-cultural competence, embraces Jewish diversity and has established himself in Israel as an innovative technology leader.
Prior to joining the URJ, Yonatan acquired leadership experience in senior executive positions. During his position as CEO of Nativ, Israel's National Center for Jewish Studies & Conversion, he led a national digital transformation, leading to an unprecedented 70% increase in the number of participants and a 40% increase in funding.
With a professional working experience with US based philanthropic foundations, nonprofits' board members, the Government of Israel, and data analysis start-ups, Yonatan is passionate about the power of technology to create real value.
Yonatan has both an MBA and Law Degree from Hebrew University and is a proud former member of IDF 8200 Unit, Intelligence Corps.
Yonatan and his family recently moved to the United States from Israel and are now settled in Riverdale, NY.