Image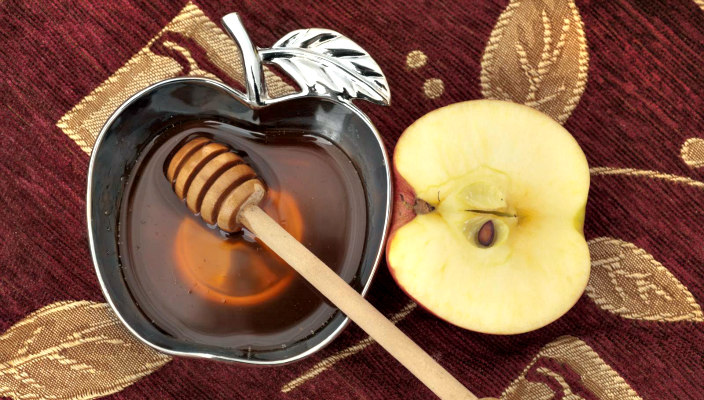 It is hardly surprising that 2016/5777 was an interesting Rosh HaShanah for rabbis and sermons. On the one hand, very few rabbis spoke directly about the presidential election this new year; on the other hand, the majority of the 50+ sermons collected here feel, to one degree or another, like a commentary about the election.
For example, it would not be unusual in any year to have a number of powerful appeals for a renewed commitment to social justice – but it is hard not read sermons by Rabbis Stanton, Regev, and Havery, as well as by NFTYite Julia F. and others, in the context of the election. So, too, with sermons about leadership (Rabbi Block), civil discourse (Rabbi L. Bellows), the power of words (Rabbi Feshbach), hope (Rabbi Greene), and honesty (Rabbi Prosnit). (Of course, it's important to acknowledge that with any sermon, a reader's interpretation may not be exactly what the writer intended.)
A number of rabbis did speak directly about the elections, including strong and interesting sermons from Rabbis Brous and Timoner. Others – including Rabbis Kipnes, Klein, and Miller – focused on the election as a vehicle to make broader points.
Although there were not many sermons focused on Israel, the ones I saw were quite powerful. Rabbi A. Hirsch and, especially, Rabbi Cosgrove made forceful, centrist, cases for Israel. I particularly enjoyed Rabbi Frimmer's focus on Israel from a more explicitly progressive position.
As is usually the case, some of the sermons I found most compelling do not fit into any category. This year, those were from Rabbi Buchdahl on choseness and otherness, Rabbi M. Bellows on what we can learn about leadership from superheroes, and Rabbi Gropper on learning from trauma.
There are a number of sermons that I know I will think about often in the year ahead. In addition to Rabbi Frimmer's sermon on Israel, I would highlight Rabbi Chasen's eloquent and challenging talk about the kind of society was have become, and Rabbi Steinlauf's honest and challenging sermon on implicit bias and our oft-denied ignorance.
Finally, a note about process (repeated, with minor changes, from last year's roundup).
Collecting sermons is harder than it looks. Congregations hide sermons in different places on their websites. They post them in different media (text, audio, video). Even those who post texts do so in an impressive variety of formats. Other congregations do not post sermons immediately. I know by picking any deadline, I will miss some great sermons.
This is, to be clear, an idiosyncratic and personal collection of sermons. Any views expressed are my own. It is by no means representative or comprehensive – but neither is it selective. I have included every sermon I received. My research methods (if they can be called that) were simply to post a request on the Reform rabbis email list, and to look at those sermons I found in my regular online travels. That means that a rabbi is far more likely to be included in this roundup if, for example, she is a Facebook friend of mine  once worked with me.                                                                                 
Further, I have only included sermons for which I was able to obtain a written text. Many rabbis have made available audio and video of their sermons, and while I'm sure that is a far better way to experience them than reading them, it's difficult to edit video – especially to do so (as I have done most of this project) while sitting in an Amtrak café car.
To give readers a feel for each sermon, I have selected a paragraph (sometimes more) to include here. I want to be clear that the sections are mine alone; I am sure that in some cases, the rabbi might take issue with the paragraph I have chosen to represent their sermon. That points to another challenge with this project: Many of the best sermons do not lend themselves well to this format. In some cases, a sermon is so tightly constructed that excerpting one paragraph makes no sense. That also means that sometimes I have had to choose between selections that really capture the essence of the sermon and those that make sense standing on their own.
I hope you will enjoy all these sermons and find them as meaningful as I did.
***
Learning from the Model of Creation
Rabbi Joel N. Abraham, Temple Sholom (Scotch Plains, N.J.)
In this season of repentance, we cycle as well - each year returning to a moment of self-examination. The question for us is whether we are caught in a loop, or whether we have found a way to spiral upward. Each year, we could re-consider the same behaviors, the same failures of purpose. Like a gym membership purchased in January, we could resolve to do better, but find ourselves stuck in the same ruts, reciting the same sins, asking for the same apologies year after year. What saves us from that is our memory. Not only must we remember what we resolve over these ten days, we must recall our progress from year to year. If, in self-examination, we can see how we have grown in the past, we can encourage ourselves to continue the upward journey.
Wholeness in Brokenness
Student Rabbi Jake Best Adler, Haverford College (Haverford, PA)
By recognizing the pieces of us that feel broken, acknowledging their fragility, and doing the work to raise and strengthen them, we can once again achieve wholeness. This doesn't necessarily mean that we will be "perfect." On the contrary, we will always carry scars with us. But with healing efforts, maybe they won't hurt us as much.
The Beginning of Change
Rabbi Rachel Barenblat, Congregation Beth Israel (North Adams, MA)
Whether change is pursued, or foisted upon us, here's what we do get to choose: whether to fight change, or to embrace it and flow with it. It may seem as though the opposite of change is comfort and familiarity. But the opposite of change is stasis, and ultimately stasis is death. If we're alive, we're changing. We don't get to choose not to change.
Words Matter
Rabbi Lisa Dushkin Bellows, Congregation Beth Am (Buffalo Grove, IL)
Along with humility and self-restraint, love is required for a civil discourse that leads to healing and reconciliation. What does Love got to do with civil Discourse? The most basic and fundamental teaching in Judaism is to Love your neighbor as yourself. (Leviticus 19:18) It does not say we need to agree with our neighbor, but rather to love our neighbor. Dialogue and disagreement are expected in a relationship for certain, but at the core of each relationship is a shared humanity that might only advance if we offer love and not hate. Love here is not an in-love, or even a liking of another person. It is a basic recognition that other people with different views exist and may have different truths then we do. In order for us to move forward toward healing and also well-being we must admit and act on the idea there is something far more important than our disagreement and that is that we share a planet, it is ours to take care of and we will only succeed if we have a greater good, the well-fare and healing of society as our goal. Though love we heal. Through hate we destroy.
Finding the Superhero Inside
Rabbi Marci Bellows, Beth Shalom Rodfe Zedek (Chester, CT)
Every single one of us has the power to do great things – to do what is just, good, and meaningful. Superman fought for integrity, Batman for justice, Captain America for patriotism, Fantastic Four for teamwork, Spiderman for responsibility and redemption, X-Men against discrimination and for reconciliation. We are all capable of fighting for the same values. We all have a responsibility, a mandate, to make the world a better place. We can't fly, bend bars, or change the flow of a river, but we can become people of peace, love, compassion, and action. We must exercise our right to vote and advocate for causes that are meaningful to us. We must speak up against bigotry, injustice, and racism. We need to do what is right instead of what is merely convenient. We need to question the way things are and aim for how things could be.
Anger
Rabbi Andi Berlin, Anshe Chesed Fairmount Temple (Beachwood, OH) 
There is a certain type of anger, an anger that burns into justice and turns into action that even in small moments, is holy and necessary.  It is holy. Even as we approach Yom Kippur, the anniversary of the day when Moses brought us the second set of tables down from Mt. Sinai, even that day reminds us that God, God-self, blesses the anger that leads to justice and forgiveness.  Why? Healthy rage and anger are in fact divine. Rage and anger are entirely necessary for the healthy functioning of a human being.
Let the Old Be Renewed and the New Be Made Holy
Rabbi Joe Black, Temple Emanuel (Denver, CO)
Tonight is Rosh HaShanah. Tonight we engage in the ancient and essential process of reflecting on the past year. Tonight, we have no choice but to see ourselves as we really are – not as we'd like to be seen – not in the words of the salespeople who flatter us – but as God sees us – stripped of the distractions and diversions that we create in everyday life. Tonight we come here to acknowledge the fact that, whether we like it or not, whether we admit it or not, we are changing – sometimes for the better, sometimes for worse – but we can no more stop the changes in our lives that we can stop the clock from ticking.
The New Loneliness
Rabbi Jonathan Blake, Westchester Reform Temple (Scarsdale, N.Y.)
A new loneliness has seized a new generation. And maybe, when we go offline for a moment, when we stop the solitary scrolling and clicking, the ceaseless surfing and searching, the posting and the liking, we might wonder: for what? Does anyone get up from a laptop feeling more energized, valued, loved, or understood?
The Character of Leadership
Rabbi Richard A. Block, The Temple – Tifereth Israel (Beachwood, OH)
From the Jewish perspective, then, the foundational qualification of a worthy leader is compassion, an innate reservoir of caring, kindness, and empathy, particularly toward those who are vulnerable, lost, bereaved or disadvantaged. Over and over again, the Torah of Moses admonishes us to support and defend the orphan, the widow, and the stranger, to protect their rights and "take up [their] cause." Loving our neighbors is mandatory, but insufficient. We must also love strangers as ourselves. Why? Because, as the Torah reiterates some 30 times, "you were strangers in the land of Egypt." It adds: "The stranger who resides with you shall be to you as one of your own citizens….I am the Lord your God." And: "You know the feelings of the stranger, having yourselves been strangers in the land of Egypt." As the head of the Hebrew Immigrant Aid Society said recently, "We used to help refugees because they were Jewish. Now we help refugees because we are Jewish."
Re-Becoming the Person You Were
Rabbi Charles K. Briskin, Temple Beth El (San Pedro, CA)
Renewal is important in the context of remembrance. That is why our liturgy beseeches us to remember the days of old. When we renew every day for good we do so mindful of our past that got us to this place, while looking optimistically towards our future. Despair happens when we cannot imagine a better future for ourselves. Hope is found when each new day has the possibility to be better than the one before. Hope is found when wholeness and holiness rather than brokenness shine brightly. As we renew our days to "re-become the person we once were" we endeavor to make ourselves, our community and our world whole and we repair that which is broken.
America Needs to Find its Way Again
Rabbi Sharon Brous, IKAR (Los Angeles, CA)
If you think we're here to bring an annual guilt-offering to the Jewish God of Institutional Religion, you are wrong. We are here to remind ourselves of who we are, and who we are called to be. We are here to dream together about what we can build, and then to go get busy building. This is how we begin to find our way again.
Chosen to be the Other
Rabbi Angela Buchdahl, Central Synagogue (New York, N.Y.)
As Jews, we know what it is to feel vulnerable and powerless. God chose the Jewish people as the archetypal strangers. Why? So that we would never forget that person behind the barbed wire, barricade, or checkpoint. That family forced to hide or run, that couple carrying all their belongings on their backs, or more basically – those people of a different color, faith or philosophy. We are mandated by our tradition to remember, and protect, and, yes, love the stranger – because we are that stranger. This is what we were Chosen for.
Welcome Home: Finding Life's Meaning Together
Rabbi Michael Z. Cahana, Congregation Beth Israel (Portland, OR)
Because it is not the search for happiness that motivates us, it is the search for meaning. Happiness turns us inward, obsessed with ourselves. It is an emotional cannibalism, eating away at any sense of self-worth. Meaning, however, has us reach outward, stretching, nourishing our souls. Meaning animates and connects us to others. Commercialism insists that we are alone in our inadequacies. The search for meaning helps us realize that we fulfill our purpose together with those around. We are not alone.
Compassion: The World is Wide Enough
Rabbi Joshua Caruso, Anshe Chesed Fairmount Temple (Beachwood, OH)
This is a critical element of these High Holidays; to have compassion for the other, even when we don't understand them, agree with them, or see them as part of our familiar circle. Even when they don't speak our language, share our ideals, or identify with our sensibilities. These holy days require us to dig in and to find our hubris, our tendency towards the binary, and jettison it. We have to figure out how to see the world as "us and us," rather than "us and them."
Rigged
Rabbi Kenneth Chasen, Leo Baeck Temple (Los Angeles, CA)
We are here today, honoring the Jewish calendar's call of the  new year – to look at the truth in ourselves, to stop hiding from it or denying it or blaming it on someone else. These 10 days of t'shuvah – from tonight until we break the Yom Kippur fast – are for precisely this purpose. To ask ourselves the really hard questions that we actually know the answers to, but that we spend the whole  year not saying out loud. Tonight, it's time for us to say it out loud. We are, all of us, a part of creating and perpetuating a system that is, in fact, rigged in our favor. That's true whether you're a progressive or a conservative, whether you're a Democrat or a Republican.
Fragility and Forgiveness
Rabbi Jordana Chernow-Reader, Anshe Chesed Fairmount Temple (Beachwood, OH)
The High Holidays remind us about the critical importance of apologizing and forgiveness. In the parasha we are about to read, there are moments when an apology, some compassion and forgiveness could have changed the character's fate. In this Torah portion we read about the birth of Isaac. Sarah was so surprised to learn she was going to have a child that she laughed and when Isaac is born Sarah says, "God has brought me laughter." Her joy his birth is evident throughout the text and even written into his name. We do not know much about Sarah as a mother, but it is clear that she is joyful at birth.
New Light on Zion
Rabbi Elliot J. Cosgrove, Park Avenue Synagogue (New York, N.Y.)
The coming chapter of American Zionism needs to understand that American Zionism is not a substitute for American Judaism. The problem with the golden age of American Zionism was that for far too many Jews, support for Israel became a vicarious faith, a civil religion masking the inadequacies of our actual religion. The only way Israel will learn from, listen to, or care about American Jews is if American Jews show themselves to be living energetic Jewish lives. We dare not pin our angst over Jewish continuity on the politics of Israel. A robust American Jewish identity can weather policy differences with this or that Israeli government and withstand the slings and arrows of campus culture – something a paper-thin Jewish identity cannot do. One hundred years ago, [Supreme Court Justice Louis] Brandeis asserted that to be better Jews, we must become Zionists. Today, we know that to be good Zionists, we must be better Jews. If you are interested, really interested, in the future of American Jewry's relationship with Israel, then make sure in the year ahead you do that one thing truly in your power to do: live a vibrant Jewish life
Taking Risks, Pursuing Justice*
TaSTY President Julia F., Shaaray Telifa (New York, N.Y.)
I know that we were once enslaved ourselves, and I know that in places other than New York we are often victimized for being a minority, yet I also know that in modern America you can hide your Judaism meanwhile you cannot hide the color of your skin. New York generally has very similar views to the Reform movement on this topic, which is helpful, yet we are a global denomination and know there is more to be done around the country. In Akedah, God says to Abraham: "and through your offspring all nations on earth will be blessed, because you have obeyed me." Because of Abraham's commitment to God, he assumes the leadership role that helps us to assist other minority communities in modern day
So You Say: Words and What We Can Do With Them
Rabbi Michael L. Feshbach, Temple Shalom (Chevy Chase, MD)
My friends, we have an almost unimaginable amount of power, simply in what we say. We can misread and mishear and misunderstand and always walk around thinking the worst of each other. We can fan the flames of fear and suspicion, with just a few sharp words. Or we can choose to be so much better than that.
Choosing Life in the Tragic Gap
Rabbi Dara Frimmer, Temple Isiah (Los Angeles, CA)
Israel's struggle resonates with my struggle: to recognize and appreciate the miracle that is this moment in time while still maintaining a deep dissatisfaction with the world as it is. This is the Judaism I was taught and here is a nation that makes that struggle manifest in secular and sacred jurisdictions. And, despite this deep resonance, as a 21st- century Reform Jewish Zionist, living thousands of miles away, there are moments when I feel distant and unconnected.

Every year brings more complexity, but I've come to realize that the more time I spend wrestling and embracing this country and her people, the deeper my commitment grows. I am compelled to defend Israel and to challenge her. I am more than a tourist. More than a Diaspora donation. I am part of writing Israel's next chapter, and you are, too.
Who Wrote the Book of Love?
Rabbi Laura Geller, Temple Emanuel of Beverly Hills (Beverly Hills, CA)
To believe God loves us is hard for so many of us. We're not clear what it means, or whether we actually believe in God, or even what the words "God loves us" mean. So let's reframe it: Think instead: You are loved. And then think about the times when you felt love. Really. Close your eyes. Think of a person you are close to, maybe a parent or a grandparent, maybe a partner, maybe a close friend… and fill in this sentence: I felt your love when you… how did that feel? What might have changed at that moment or in your life because you felt another person's love?
The Real Kind of Hope
Rabbi Amanda Greene, Chicago Sinai Congregation (Chicago, IL)
We've had a rough year. For some of us things continue to feel grim. We wonder if things will ever get better. The truth is that we have no guarantee. And yet here we are, once again on the cusp of a New Year, the year 5777 -- look around this sanctuary. Perhaps this is our best image of what it means to be an ethical optimist, to have Jewish hope. Hope is not optional when human beings are capable of so much more goodness. Hope is not optional when we continue to celebrate young people becoming bar and bat Mitzvah, celebrate couples marrying beneath a chuppah. Hope is not optional when we must fight against fear and hate. Hope is not optional when we can love. Hope is not optional for us as Jews. Hope is embedded within who we are as a people Israel. And so, we continue to hold onto the thread of hope because when our world is turned upside down, and when it feels dark, we care. We turn to one another with love and with compassion. We take action to help temper judgement's decree
Exercising Control When So Much is Beyond our Control
Rabbi Daniel Gropper, Community Synagogue of Rye (Rye, N.Y.)
Of course, my trauma is not better nor more instructive than anyone else's. It's just my own, a new lens through which to examine life; yet there is a collective truth found within. We all have the chance to discover and embody our true purpose – every single day. With each breath, we have the opportunity to be still and present, to experience this moment, to understand how brief and unpredictable life is, and to accept our imminent death. When we see this truth of impermanence, we begin to shed the layers of dysfunction and illusion that have burdened our souls, and we begin to live. The traumatic moment is only that. It is a moment. It is a beginning. It's what we do with this new found awareness that allows us to truly transform.
The Place We Call Home
Rabbi Jen Gubitz, The Riverway Project, Temple Israel (Boston, MA)
So how do we get to the place we call home?  Especially when what we've known might have been destroyed, may exist no longer, or remains only in memory? Like the letter bet, we root down in values, we root down in the values of Torah, in the values of healing, learning, and gathering, and justice and prayer.  A bet is open to the left in the direction we read Hebrew, teaches Rabbi Lawrence Kushner because "we [should] concern ourselves with the day the world was created and onward." So like a bet, we look ahead. We root down in creativity and hope and create anew.
Yes, It Troubles Me Greatly!
Rabbi Eric Gurvis, Temple Shalom (Newton, MA)
When it was Jews from the now Former Soviet Union, Temple Shalom stepped up in great strength. These Syrian refugees may not be our people. But like you and I, they too, are reflections of the holy image of God. In the words of Rabbi Tarfon in Pirkei Avot, "Hayom katazar v'ham'lacah merubah – The day is short, and the work is great." It is holy work. As we engage, perhaps we will tilt our chaotic, noisy, conflicted world just one or two families closer to wholeness. I pray this will be so.
An Open Invitation*
Rabbi Laura Schwartz Harari, Temple Rodef Sholom (Waco, TX)
In no small way, I believe that this understanding of our "ethos" is what has helped the Jewish people to survive against all odds, over several millennia. Judaism does not require us to accept any creed or dogma in order to be fully Jewish. You can't really stop being Jewish, even when you don't feel Jewish. We can even struggle to understand what we believe about God and still be fully Jewish! Our very name "Yisra-El" (one who wrestles with God) impels us to struggle over a lifetime with our understandings and meaning of our tradition. That is a very Jewish thing to do! If there is any mandate, it is that we engage in the struggle to make meaning out of our Jewish lives. This is a refreshing message for our "nones"! There are no lines drawn in the sand—there is an open invitation to engage and explore!
Shema Bekola, Listen to Her Voice
Rabbi Ari Hart,  Hebrew institute of Riverdale – The Bayit (Riverdale, N.Y.)
Listening is where we find wells of redemption. Listening is where we find God.  It's the only sense we have to connect to God - we don't touch God, we don't smell God, we don't taste God, we don't see God, but throughout our tradition we hear God. The thundering voice on Har Sinai. The Bat Kol - God's feminine voice. The Kol Dmama Daka - the still silent voice. Listening might be the only sense we have to connect to God. Listening like we are going to listen in a moment to the shofar: without distractions, without speaking, with intention. Listening, even when we want to shut down or tune out or push back, but instead choose to be Godlike, viewing that listening moment as the biggest, most crucial mitzvah of our day, listening basher hu sham - hearing the voice that is speaking to us from its place in all its fullness, rawness, pain, brokenness and hope. Listening to loved ones, children, to our inner selves just like they were a shofar…
Israel: Three Imperatives for Progressive Jews
Rabbi Ammiel Hirsch, Stephen Wise Free Synagogue (New York, N.Y.)
The main lesson from the campuses is not what it says about this or that Israeli policy, though I do not underestimate the role these policies play. Rather, what campus activity demonstrates more than anything else is how miserably we have failed to provide our youngsters with the basic language of Jewish life. Many, I think most, are Jewishly illiterate. They have little appreciation of Jewish peoplehood and little understanding of Jewish values. They have universal sentiments – we have done a good job on that; but Judaism's universal mandate ripped from its particularistic moorings, is not Jewish universalism, it is just universalism.

Jewish illiteracy, in my view, is the main reason that young Jews are completely overwhelmed and outmatched by people who actually know what they believe, even if such beliefs are noxious. Our kids, so intelligent, articulate, curious and resourceful, are struck dumb by aggressive, single-minded Israel-bashers and Jew-haters, and have no idea how to respond. They can speak so convincingly about racism, sexism, elitism, classism, and chauvinism; they move us with their idealism, optimism, egalitarianism, pluralism, liberalism, humanism, and altruism. But they are inarticulate about Judaism, let alone, Zionism.
Beauty in Chaos
Rabbi Liz P.G. Hirsch, Hevreh (Great Barrington, MA)
We do not need to accept the archaic chaos of unetaneh tokef – who shall live and who shall die – or modern chaos of random acts of terror and violence. Just 132 miles from the creative energy of the Tel Aviv Central Bus Station, Damascus is full of destructive chaos. One hundred and thirty-two miles is the exact same distance from Boston to Great Barrington. The images of violence, war, and utter chaos fill the news from Syria each day. But we come from a faith tradition of arguing with God, of demanding justice. In response to chaos, we can create dialogue, and we can create justice.
Destination: Judaism
Rabbi Neil Hirsch, Hevreh (Great Barrington, MA)
In this day and age, there is a glut of opportunities to engage in the spiritual. It is not infrequent that someone says to me, "Well, Rabbi, I'm spiritual but not religious." Often, I want to whisper back, "Me, too." And we find a touch of the spiritual in our yoga practices, in meditation, in writing, gardening, baking, or the like. Those practices are wonderful. They are pathways to greater meaning in our lives. They are tools we employ along our spiritual journey. And in the synagogue, we have other tools we can employ as well. But we need to say yes to them. We need to try them out, without getting discouraged, without expecting perfection. Learning how to practice Judaism is an art. And in this new year, I want to challenge each of us to look for an opportunity to say yes to Jewish practice, to say yes to landing here in our spiritual destination, because it is pregnant with the potential of a richer life.
Our True Legacy
Rabbi Marc Katz, Congregation Beth Elohim (Brooklyn, N.Y.)
The High Holy Days are meant to remind us of our mortality. Our prayers remind us that we are finite beings who are only on this earth a short while. In ten short days it will be Yom Kippur, a holiday that is meant to rehearse our death. We wear white shrouds and starve our bodies to remember that our time here is limited. But while we hold our fleeting vitality in one hand, we hold a powerful truth in the other: our existence matters and our reach is long. Our image may not endure but our influence surely will.
Why I Am a Jew
Rabbi David Kaufman, Temple B'nai Jeshurun (Des Moines, IA)
[I am a Jew because…] in a world filled with darkness, where one need not look too far or too hard to face inhumanity and despair, not only do we shed a tear, not only do we hope, we bring light. We can be, in the words of Isaiah, "a light unto the nations" and at our best a source of blessing for humanity, as we find in Genesis 12:3 in the blessing of Abraham, "All peoples of the earth will be blessed through you." Through us!
Heal from This Election Cycle… Be Chesed
Rabbi Paul Kipnes, Congregation Or Ami (Calabasas, CA)
Chesed demands that when you want to lash out in anger, trolling another person because their choices differ from yours, you act instead with refined restraint and thoughtfulness. When you see someone hurting, or when you come across someone who is different from you and you become a little nervous, you reach out with love and openness. Torah, you see, goads us to embrace an approach to the world that is at once unwaveringly ancient and newly refreshing: To be champions – of befriending over bullying, of kindness over critique, and of love over loathing. Torah moves us to reject intolerance, sloganeering, and meanness. And to wrap ourselves in chesed.
Rosh HaShanah Campaigns for Precedent
Rabbi Zoe Klein, Temple Isaiah (Los Angeles, CA)
With Rosh HaShanah as your Precedent, in every subsequent petty argument, you will compare your complaints to the frightening words of the Unatana tokef prayer, which declares: "On Rosh HaShanah it is inscribed and on Yom Kippur it is sealed. How many shall pass away? Who shall live and who shall die? Who by fire?" And you will be distressed over the hostages burnt alive by terrorists. "Who by water?" And you will be devastated over the drowning of hundreds of migrants in the Mediterranean Sea. "Who by sword?" And you will be dismayed by gun violence, by massacres and homicides of stabbings, shootings, bombings. "Who by wild beast?" And you will be distraught by crocodiles lying in wait. "Who by famine and who by thirst?" And you will be disconsolate by the sheer number of poor there are, without access to clean water, starving.
All Hands on Deck: A Journey Toward the World as it Ought to Be
Rabbi Stephanie D. Kolin, Central Synagogue (New York, N.Y.)
While our culture may pull us like a centrifuge to turn away from one another, our tradition draws us toward one another with an irresistible gravitational pull until we are panim el panim, face to face. In the eyes of the other, we recognize how much pain, joy, and courage we share in common. Panim el panim, we confess the number of times we feel helpless in the face of brokenness - of our neighbors or ourselves, our city, our country. Panim el panim, we start to notice the resolve in each other's eyes. Maybe we don't have to feel so helpless.
Refuse to Stand for It (Tzedek in our Country)
Rabbi Michael E. Harvey, Hebrew Congregation of St. Thomas (U.S. Virgin Islands)
All of you know that [San Francisco 49er quarterback Colin] Kaepernick has every right to protest the national anthem, whether he does so because of its history, or because of current affairs. He has those rights because he lives in America, which our anthem boasts as the land of the free. He has the right to speak his dissent; he has the right to vote; he has the right to protest; heck, he even has the right, in some counties, to go shopping with a legally purchased AR-57 assault rifle over his shoulder. But the reaction that Kaepernick and the other athletes endured from the media, gives us insight as to who we are. In the face of breaking American tradition, history doesn't matter, the truth doesn't matter, logic doesn't matter; only the threat of change and the insult to the institution is what riles people up.
We Don't Need a Superhero
Rabbi Daniel Levin, Temple Beth El (Boca Raton, FL)
We do not need leaders who pretend to be superheroes. The fact is there are no superheroes – our leaders have never been superheroes, and never will be superheroes. We don't need leaders who pretend to be Pharaoh, who think they are gods. What we need are leaders who bring us together to face our fears with courage and hope and faith. What we really need are people like you and me who refuse to be cowed by fear, who come together each and every day to do the right and good and loving thing, even when we are scared, even when we feel vulnerable, threatened, and weak.
Acknowledging Our Bias and Privilege to Combat Institutional Racism
Rabbi Jason R. Levine, Temple Beth Am (Seattle, WA)
Let us consider the possibility that we have constructed a bubble that has sheltered and masked how we see racial privilege in this country. Together, we can become "woke" and come to understand our privilege, bias, and role in an institutional racist system, and use this awareness to work harder for justice and to support our neighbor communities of colors, including Jews of color who struggle for a place within our beit am – house of the people.
Real Hard Work
Rabbi Seth M. Limmer, Chicago Sinai Congregation (Chicago, IL)
I take neither the text of Genesis nor the extended imaginations of our rabbis as literal truth. Today is not the birthday of the world; human beings were not fashioned out of mud and then kneaded and forged into our current form; the entire human saga of sin and repentance did not play out in the first twelve powerful hours of our earthly existence. The story of our Creation, the tales we continue to tell about it – even this commemoration of the emergence of planet Earth – are our religious metaphor, our ancient fable attempting to explain the nature of our lives. Of the many morals of these stories, one is very clear: from the very beginning, to be human means to toil, to strive, to labor. We are connected to work. The material necessities and satisfactions of our world are not handed to humanity; we need to toil to acquire them: often, really hard; sometimes, unfortunately, even in vain. Importantly, the stories of Eden and expulsion speak about the spirit as well as the tangible. Our work, from the very beginning, from that eleventh hour of our first day, has hardly been only physical in nature. 
To Endorse! That is the Question!
Rabbi Bennett F. Miller, Anshe Emeth Memorial Temple (New Brunswick, N.J.)
I believe that you and I have become sinners, sinners of indifference, and sinners of cynicism. Representative democracy only works when the electorate is fully engaged in the process. And in America, too many of us have disengaged from the process of building good communities and making democracy work for all. Please do not take this lightly. Our sin has been that we, the people, have permitted the politicians of the day to be what they are. Our sin is that we have chosen to become indifferent to the issues that demand our attention, and we are paying the price for that now. Our sin is that we have chosen to act solely out of self-interest rather than mutual interest, out of "what's in it for me" rather than "what's in it for us."
Lessons from Unlikely Places
Rabbi Steven Moskowitz, Congregation L'Dor V'Dor (Oyster Bay, N.Y.)
Never underestimate what can be learned when sitting across the table from someone. Never underestimate what can be gained by opening the door to others. Greatness is not synonymous with like-mindedness. Greatness is not compatible with sameness. Greatness is all about an openness to difference, a turning towards others. I reject as a betrayal of all that is good and noble and right about this country the antipathy leveled against those who believe different than ourselves, those whose religion or culture is unlike our own. I reject as antithetical to the Jewish spirit the dismissal of immigrants—the lifeblood of this nation's creative spirit. I reject the disdain thrown most especially towards our Muslim brothers and sisters. Our Jewish tradition demands that we love the stranger. V'ahavta lo camocha. (Leviticus 19:34) Why? Because we know what it feels like, because as the Torah proclaims, we were strangers in the land of Egypt.
The Big Picture
Rabbi Robert Nosanchuk, Anshe Chesed Fairmount Temple (Beachwood, OH)
Kids have a way of cutting to the chase. Don't they? Yet our answers to their questions aren't just in words. We answer kids when we encourage them, and when we listen to their ideas. We answer the kids in our communities when we mentor them, share opportunities with them and stay with them as they struggle. Answering them is not easy. Just ask Abraham or Hagar how they struggled to make the right response to the questions and cries of their children. But know this. It is supposed to be a struggle. For struggling and questioning and puzzling of the meaning of our lives is at the core of Judaism. It is a spiritual practice that we call t'shuvah.
The Moral Courage to Be Our Best Selves
Rabbi Jill Perlman, Temple Isaiah (Lexington, MA)
Maybe the choices we are making aren't on the same dramatic scale as defying Pharaoh (maybe they are), but whatever choices you have in front of you, whatever is stirring your soul, do not be afraid to be bold. Boldness for the greater good is our story, our gift, our obligation – it is who we are. Remember that rush you felt the last time you were truly brave? Brave for something bigger than yourself? …Now is the time to be brave again… for if not now, then when?
Bringing Wine to the Barrel: A Case for Honesty
Rabbi Jonathan Prosnit, Congregation Beth Am (Los Altos Hills, CA)
All too often, we learn to tolerate the deceptions and can justify many things, especially the lies we tell well. And while sometimes our consciences are ravaged because of our deceit, more often than not, when it comes to lying our conscience is amazingly accommodating and malleable.

This is what Rosh HaShanah is about - committing ourselves as individuals and as a society to being better than the culture that sits before us and the one has been set for our children. We need to be cognizant of our own dishonest tendencies and make it clear to others that we stand as a people who don't want to hear lies and who value integrity and honesty
Consider This
Rabbi Yoni Regev, Temple Sinai (Oakland, CA)
We have a choice before us; if we do nothing, the forces of populism and nationalism, of class and race, will metastasize and deform our realities until we have little in common but the laws of physics. But I believe that we have another choice. It is not too late for us reclaim reality and work to build the better and more just world we believe in. Our goal is not erasing our differences, but committing to a true shared-reality in which we recognize one another and make the effort to walk that proverbial mile in each other's shoes; not to judge one another but to learn what we might share.
Writing Your Name in the Book of Life
Rabbi Brigitte Rosenberg, United Hebrew Congregation (Chesterfield, MO)
I see today, Rosh HaShanah, as the opportunity not just for me to pass before God but for me to stop and converse with God. It is a moment when, like Abraham and Moses, I can ask my questions of God and in return God can do the same. And in my conversation, God quietly reminds me, that life is in my control. That my fate doesn't rest solely with God, rather, we are partners. This is why God doesn't demand perfection, but rather asks, "Would you write your own name? Were you as much as you could have been? Did you live or did you let life get in the way?"
Catching Up to Prophets
Rabbi Peter J. Rubinstein, Central Synagogue (New York, N.Y.)
How can we know these genuine prophets of truth? [Referring to people like Gloria Steinem, Muhammad Ali, Elie Wiesel, Peter Norman, Shimon Peres.] Unlike false prophets we will know them when we free ourselves of our unchallenged personal biases and common assumptions that accompany us through the walk of our life. We will know them because what they say is in keeping with the uninterrupted direction of their lives. We will know them because the truth they speak touches our soul, courses through our being, and resonates with our truth. We will know them because their passion is our passion, their inclination is our inclination.

Above all, we will know them because the platform on which they stand has room enough for all humanity without reference to color of skin, country of birth, faith espoused, or gender preferred. We know them because their only hatred is for evil and their greatest love is for the common decency and destiny of humankind.
Will Young Jews Stand Up for Judaism?
Rabbi Jeffrey K. Salkin, Temple Solel (Hollywood, FL)
How do we help our young people stand up for themselves as Jews? We now have a choice. We can view Judaism as preparation for an hour on the bimah – a bar and bat mitzvah ceremony. Or: we can view Judaism as preparation not for an hour – but for a life.
For Jews, Isolationism is Forbidden – Social Justice is a Must
Rabbi Joshua M.Z. Stanton Congregation B'nai Jeshurun (Short Hills, N.J.)
In such a painful year, it is tempting to withdraw and sink into isolation. But our tradition commands us to look beyond ourselves and to see how we have impacted others - including by our distance and unwillingness to engage. We reflect on our actions, not simply in order to understand ourselves, but in order to repair our relationships, right our wrongs, and heal our world. T'shuvah is about affirming our interconnectedness, not only with Jews, but with people well beyond our community.
No Laughing Matter?
Rabbi David Segal, Aspen Jewish Congregation (Aspen, CO)
We Jews are obsessed with Jewish continuity, but our reality today is defined by dramatic discontinuity. From persecution to privilege, from weakness to power, from the ashes of the Shoah to Israeli sovereignty and American prosperity. It's enough to give us collective whiplash. We need to get our bearings, and humor can help us do that. Jokes have a way of pointing out the truth hiding in plain sight.

But once we get our bearings, we may have to put joking aside, at least long enough to rediscover what Judaism actually stands for. A Jewish identity based only on humor or suffering is not built to last. Fortunately, we are the heirs to an ancient wisdom tradition that can transform our lives and the world. But a Torah that simply sits on the shelf may as well be just another book. Prayer, study, social justice, holidays, life cycles, Israel, Hebrew, family gatherings, and community — these are some of the ways we begin to make Judaism matter, to make it real and lasting.
Remembering the Future[*]
Rabbi Peter W. Stein Temple B'rith Kodesh (Rochester, N.Y.)
The Hebrew year is 5777. There is a tradition where the Hebrew letters are given numerical value and so each year is written out with a series of letter. Seventy-seven in Hebrew letters is ayin-zayin. Ayin is the first letter of the word atid, future. Zayin is the first letter of the word zachor, remember. And so, let us make this the year when we remember our future….when we make choices and decisions, for ourselves and our community, that acknowledge our part in the chain of tradition…that acknowledge our responsiblitiy to the next generation.
Seeing but Not Seeing: Our Implicit Ignorance
Rabbi Gil Steinlauf, Adas Israel Congregation (Washington, DC)
We are never going to break the scourge of and bigotry until we can acknowledge that, even if we think we can empathize with a different group from our own experience--in truth, we just don't know anything about what it's like for those who don't enjoy the blessings that we ourselves may have. So long as we think we are "getting it" because we are good people, then we still aren't getting it. If you think you understand what others are going through because you are smart and thoughtful and kind--then you need to have your eyes opened, because you don't understand
How Will We Love?
Rabbi Rachel Timoner, Congregation Beth Elohim (Brooklyn, N.Y.)
The struggle for the freedom and safety of the Jewish people in this country will always be linked to the struggle for the freedom and safety of Black people and immigrants in this country. David Duke knows that. The Ku Klux Klan knows that. The Nazis who are getting louder in this time know that. What is happening right now is a mirror being held up to the soul of our nation, and to our souls as Jews. Jews have been given white privilege in America, making it tempting for us to look away from the consequences of white supremacy and to imagine that we will never again be its target. But this moment proves that we will always be linked to the outcast, the stranger, the oppressed.
Letting Our Guard Down, Letting Others In: The Power of Vulnerability
Rabbi Heath Watenmaker, Congregation Beth Am (Los Altos Hills, CA)
We humans can be a stubborn bunch. We don't like to admit that we crave connection, that we need help, that we can't do the work of life alone. And we certainly don't like to make ourselves vulnerable. It can be a scary thing to let someone into our lives, to allow ourselves to really be seen. It can be scary to realize that we're lonely; to admit that, even if we're surrounded by people, we need more closeness in our lives. But being honest with ourselves is what this season is all about. This is precisely the work we're called to engage in as we enter the Holy Days.
The Eternal Possibilities of Today
Rabbi David S. Widzer Temple Beth El of Northern Valley (Closter, N.J.)
Terrorism is real. Antisemitism is real. Like many other concerns, they don't go away overnight, or just by wishful thinking. But how we approach these worries can change. We can fortify our resolve to confront these fears and not be controlled by them. We can live in with an attitude of hopefulness, despite these fears. We can find sparks of holiness even in that which scares us. When we embrace that attitude of hope and fortified resolve, we can begin to see the eternal possibilities of today.
Who Lives; Who Dies; Who Tells Your Story
Rabbi Ruth A. Zlotnick, Temple Beth Am (Seattle, WA)
Who lives; who dies; who tells your story. It's never too soon to discover that we can change the story that others will tell about us. It's never too soon to discover our own life's purpose. But let's not lie to ourselves. The time is now. One day, it will be too late. One day, the obituary will be our own.
---
[*] Sermon was published untitled; this title has been provided.
Have something to say about this post? Join the conversation in The Tent, the social network for congregational leaders of the Reform Movement. You can also tweet us or tell us how you feel on Facebook.
Related Posts
Image
It's been a century and a half since the Union of American Hebrew Congregations, now the Union for Reform Judaism (URJ), was founded in Cincinnati. Since 1873, the URJ has grown into the largest and most powerful force in North American Jewish life, serving nearly 850 congregations and carrying out work that inspires millions of people.
Image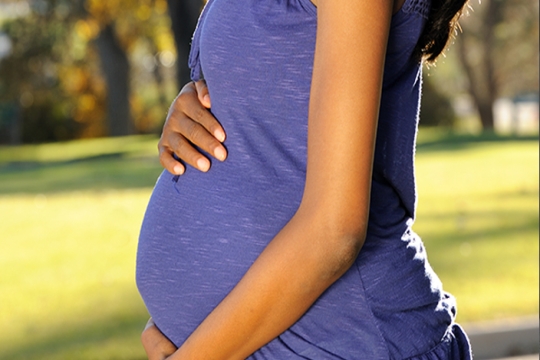 L'Dor V'Dor: The RAC-TX Campaign Against Maternal Mortality formally launched on March 20th, 2023. The problem we seek to address is clear: 1 in 4 women of childbearing age in Texas are uninsured. That's 1.4 million women without insurance.
Image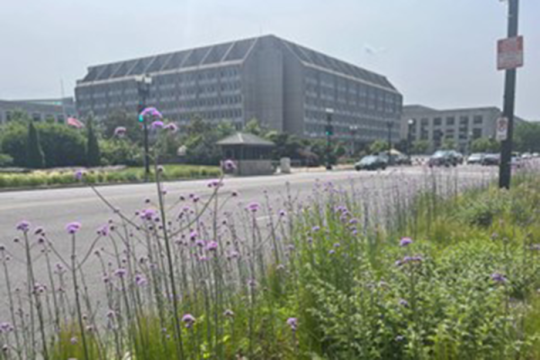 After a day of climate action lobbying with the Religious Action Center (RAC) on Capitol Hill, I found myself staring at a small patch of purple flowers planted between the sidewalk and the street. It was an adrenaline-fueled day, and the jarring contrast of these tall, weedy pops of color against the street traffic and brutalist architecture compelled me to pause, then cry.