Image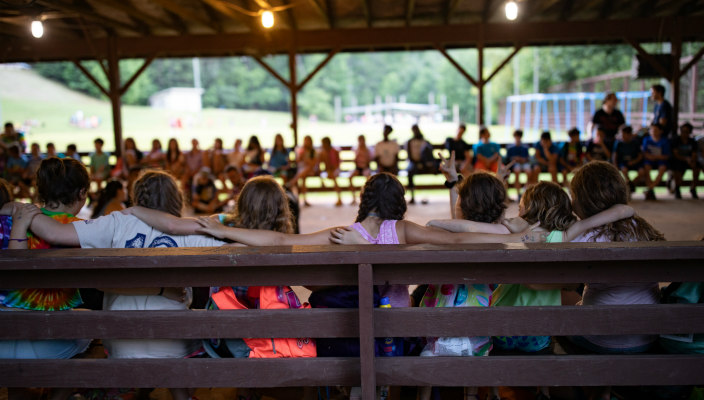 For so many North American Jews, Jewish summer camp is a pivotal and defining experience. Like every other aspect of Jewish life, however, we must ensure camp is as inclusive as possible for everyone who wants to be a part of it, including campers with physical disabilities and mental, emotional, and social health (MESH) needs.
Thanks to the Foundation for Jewish Camp, seven of our URJ camps have received grants to make their grounds and programming as accessible to as many campers and visitors as possible.
Yedid Nefesh Initiative: Addressing Camps' MESH Needs
According to the Foundation for Jewish Camp, this initiative, funded by The Marcus Foundation, aims to provide "financial and programmatic support for camps to address MESH in holistic ways, [including] supporting camps' hiring qualified mental health professionals on their staff, enhancing counselor training, [and] integrating wellness programming into activity areas."
The four URJ camps that have benefited from this grant are Camp Coleman, Eisner Camp, 6 Points Sci-Tech Academy East, and Camp Harlam.
Bobby Harris, director of URJ Camp Coleman, aims to use this grant to hire full-time "camper care" staff to address parents' concerns regarding their children's needs.  
"The summer staff we're hiring will also be offered MESH training throughout the year so we can have a cadre of camp leaders who will be more confident and skilled to address a wide range of situations that may come up," Harris says. "Campers bring their whole selves and their experiences with them to camp – so our staff's goal is to help our campers through whatever issues they'll face here at camp and to prepare them."
The staff of URJ Eisner Camp has a similar mission.
"Our goal is to provide a safe welcoming environment that lets campers put aside whatever's happening in the world and come to a safe space," says Director James Gelsey.
"Part of that means hiring mental health professionals for our summer care team and providing our staff with training and tools to help kids thrive," Gelsey continues. "We want to give kids confidence, self-esteem, and the belief that when they leave camp, they'll bring a range of skills home with them. Innovation is in Eisner's DNA; it's part of who we are."
Aaron Selkow, executive director of URJ Camp Harlam, explains that the camp has gone through exponential change over the last decade. "We started an Open & Safe initiative, and we've built infrastructure and new systems largely through earning the support of recognized leaders in the field of diversity, equity and inclusion and the funders that are helping organizations like ours to trailblaze," he says.
"The Yedid Nefesh grant has provided funds for us to hire qualified summer mental health professionals on-site to support the MESH needs of our participants," Selkow continues. "Most notably, we're so proud of the fact that in just a matter of a few years or so, Harlam has evolved from a camp that was lagging behind with a great deal of learning ahead to a place that is seen as a leader and among the many models of institutions that are driving these very sorts of opportunities coming from the funding world."
Yashar Initiative: Improving Camps' Overall Accessibility
Funded by The Harry and Jeanette Weinberg Foundation, the Yashar Initiative "aspires to significantly improve accessibility, providing funds for capital improvements, professional development, staff training, research, and evaluation" while also supporting campers and staff with autism and intellectual, developmental, physical and sensory disabilities.
In the URJ family of camps, Crane Lake Camp, Olin-Sang Ruby Union Institute (OSRUI), Camp Newman, and Camp Harlam have all been awarded this grant.
"We are using our grant dollars to renovate our current antiquated Health Center to better serve all of our campers with disabilities," says Kadie Black, URJ Crane Lake Camp's director of development (also knows as its "curator of fun"). "We will also use the capacity-building portion of the grant to continue to build on our outreach to families with children who have a disability and be able to holistically serve them while at camp."
Alexandra Argentar, director of development at URJ OSRUI OSRUI, says the camp will use the grant to focus primarily on OSRUI's Kallah campus, designated for its youngest campers.
"The grant will increase accessibility for campers and staff with disabilities at OSRUI," Argentar says. "Renovating and expanding the Kallah cabins, bathrooms and showers will further us along the path of inclusion."
In addition to the capital support, OSRUI will also use funding from the grant to enhance counselor training, supporting an individualized approach to campers with disabilities.
URJ Camp Newman, which suffered a devastating fire in 2016, is using its grant as an opportunity to rebuild as a more accessible haven for all campers and visitors.
"We want to go beyond simply being ADA accessible; we want to think about dignity and equality and how all people can navigate our space," says Tracey Klapow, director of strategic advancement. "We want to impact and serve the most individuals we possibly can on our site 365 days a year, for both campers, and our retreat community. We plan to rebuild our campus to be accessible to the best of our ability, as well as making our landscaping easily navigable."
In addition to its Yedid Nefesh grant, Camp Harlam is using its Yashar grant to build new cabins that allow for the integration of non-ambulatory children and staff into their program.
"At this time of year, when we celebrate Jewish Disability Awareness, Acceptance, and Inclusion Month, I'm reminded of the cycle of change that we have had at Harlam and am so hopeful for what we might be able to do in the future," Selkow says. "Children and staff that will spend time in our idyllic settings in order to receive the great benefits of a season at camp are counting on us."
Registration is open now for summer 2020 at our URJ camps. Learn more and register now. 
Related Posts
Image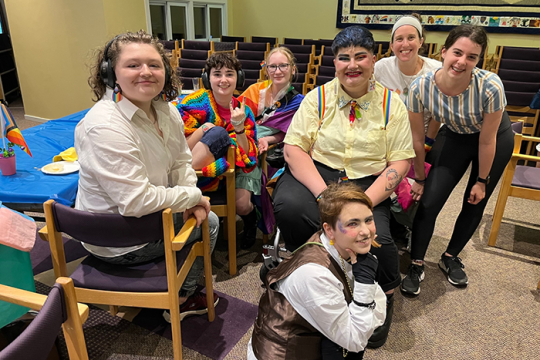 "What if people protest the program and disrupt Shabbat?" I admit, I heard a loud voice in my head repeating this question as our Pride Shabbat festivities approached last June.
Image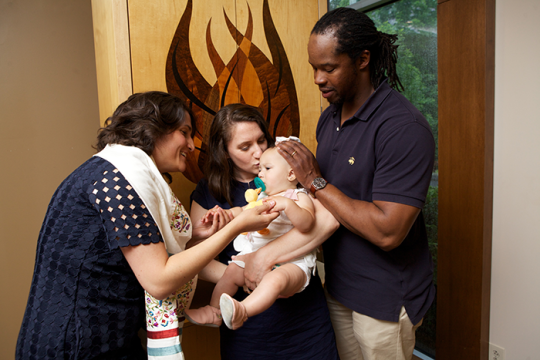 Reform Judaism stands for a Judaism that is inclusive and encourages the participation of all members of interfaith families in our communities. Here are some steps we can take as community leaders to affirm members of interfaith families, ensure they know they are valued and understood as critical members of our Reform communities, and do our best to ensure that everyone has the opportunity to experience a sense of belonging.
Image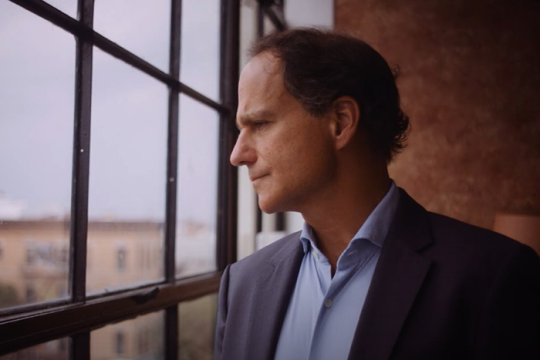 We sat down with Rabbi Jonah Pesner to discuss his work in the Reform Movement, as a SCoRE member, and his experience as the first Jewish person appointed to SCoRE.