by Steven Windmueller With the announcement this week of the appointment of Rabbi Stephanie Kolin to the position of Associate Rabbi of Central Synagogue in New York City, the progressive Jewish community has the opportunity to celebrate the evolution of Just Congregations, including its creation of Reform California, and the defining role played by its extraordinary leader, Rabbi Kolin. The storyline here is not only about how one person can affect change but also of how a movement can be created, nurtured, and led by an inspiring leader. In examining the rise of Reform CA as a new political force within this state, we can explore the impact of what religious leadership can mean in a 21st-century context. Rabbi Kolin, with her knowledge of community organizing, her Jewish prophetic passion, and an extraordinary degree of personal energy and integrity, also brought to the table a leadership style that empowered her colleagues and in turn engaged their congregational leaders. For Rabbi Kolin, this was as much about "team" as it was about mission. From the outset, she framed the entire cause for building a new model of social engagement around the collective will, insights, and commitment of her partners. The team evolved, not only in terms of numbers but through a maturation process of shared learning. Several principles framed this enterprise: to organize, empower, and invest the collective energies and resources of our community in growing our political resources and connections in order to build partnerships and alliances with other state-wide actors. The outcome was to achieve a new vision of what California could be by taking the political steps to change the status quo. By the end of her tenure, Rabbi Kolin's will have been on the ground in Los Angeles no more than four years – but there will be a lasting impact for the Reform Movement in California. Her work is evident in helping to construct new relationships for the Jewish community within the political arena and, just as importantly, within our communities. As Rabbi Rick Jacobs noted, "Reform California alone brings together congregational leaders from 120 Reform communities across the state and has celebrated significant legislative victories on immigration and affordable housing." It is instructive to understand and appreciate how Rabbi Kolin framed her work, just as we ought to assess the leadership style that she modeled for us:
One win at a time: The rabbi spoke consistently about small victories and the creation of large learning curves as a way to grow the organizing process and develop our shared agenda.
Take stock: With each action, the team under Rabbi Kolin's adept leadership created an assessment not only about the elements of its work but what they as partners learned about the experience.
Empower your partners: The rabbi's single greatest achievement was her capacity to raise up her colleagues by empowering them in their work back within the pews and on the street. Her leadership frame was one of zimsum, leading from behind and through the voices of those who surrounded her.
Employ the tradition: For Rabbi Kolin, this was about transforming the Jewish imperative from the ideal to the practical. Her rabbinate moved from the pulpit to the street and beyond.
Master the organizing principles: Throughout her work as a community organizer, Rabbi Kolin remained engaged with the message and means of incorporating Saul Alinsky's dictum for managing social and political change. If Torah was her calling, then the framework of her activism has been constructed around the tools of organizing.
In the course of this experience, our community encountered new ways to bring Jewish texts and religious practice into alignment with our political mission. In this endeavor, we learned as much about ourselves as we did about embracing the organizing model she introduced. This road to self-discovery was yet another of Rabbi Kolin's rich gifts to each of us. In the end, California's Reform Jewish community is the beneficiary of a new way to embrace one another and the political arena. Rabbi Kolin gave us the language and the tools to permit our community to grow its political message. As our teacher and our leader, she inspired us to dream about an alternative vision for California, for which we will forever be grateful.
Related Posts
Image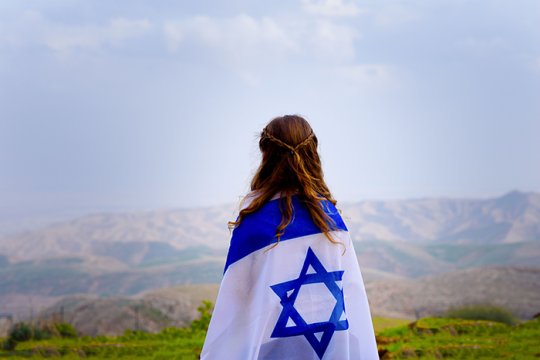 We stand with the people of Israel during these difficult and challenging days and pray for the safety and immediate release of all of the hostages. See our resources and actions you can take.
Image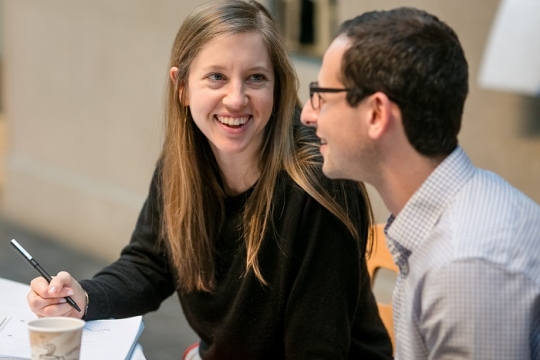 The guide below offers some frameworks and shared agreements for structured group conversation as well as some suggested questions.
Image
This summer, Rabbi Jeff Glickman and his wife, Mindy Glickman, volunteered to visit our smallest and most remote URJ congregations (those with 150 households or fewer) on their RV travels across North America.