By Richard Rosenthal Partaking in annual traditions are what highlight family values to me. For example, watching the annual Thanksgiving Day Parade together, using the same
afikoman
cover year after year, and preparing a special meal for Rosh HaShanah are some special traditions that come to mind. Along that continuum, there is a tradition that blossomed over 25 years ago at URJ Camp Coleman in the North Georgia Mountains called
Camp Jenny
. This tradition happens every year, when camp organizers come together with 125 NFTYites to share their values, and to offer their love, leadership, and guidance to approximately 150 under-privileged children who engage in camp activities over Memorial Day weekend. Camp Jenny is the major philanthropy goal of
NFTY-SAR
and
NFTY-STR
. The camp is named in memory of a young camper, Jenny Rosenthal, from Montgomery, AL who was tragically killed in a motor vehicle accident in 1987. Her passion was summer camp and her peers came together and coined this project's name. Each year, NFTYites go through a rigorous application process striving for the opportunity to be selected to be part of Camp Jenny. They also raise at least $500 to support a camper. They generate a program to implement at the camp, and often miss their own graduation ceremonies and other end-of-year high school events to engage in this wonderful event. At the same time, the prospective campers are challenged to excel at school in the hopes that they will be chosen to attend Camp Jenny based on their scholastics and behavior, which are monitored throughout the school year. Memorial Day weekend has special meaning, signifying remembrance of those who died in the Armed Forces serving our country. Over Memorial Day weekend, Camp Jenny honors that significance on another level, by amplifying unity and selflessness for others. The activities at most camps are similar – arts and crafts, water games, sports, zip lines, and rope courses. However, the separating factor at Camp Jenny is tangible, palpable, and powerful. Camp Jenny is about helping others, giving and not taking, and instilling positive values in children. From the tears of joy on the day the buses unload the children, to the crying eyes of sadness one endures when the kids board the buses to return home, it truly is a remarkable sight to witness the impact that Camp Jenny has on everyone. Its infrastructure, organization, and its consistent standards make this camp prosper and shine. There is continuous scrutiny to ensure the utmost safety for campers, with medics and nurses on site, which gives everyone a sense of security, satisfaction, and well-being. In sum, it is the NFTYites themselves who are central to delivering such exceptional experiences for the campers. As the organizers state, planning for the next year's Camp Jenny begins the day immediately after the current 4-day weekend ends. Everyone tries to make the following year just a touch better. The fellowship, bonding, and continuation of life-long friendships of previous campers keep the fire burning and draw on one's inner heart knowing where they will be each Memorial Day Weekend. One of the most rewarding experiences occurred one day when a group of leaders from Camp Jenny showed up at a local restaurant wearing Camp Jenny apparel. One of the employees rushed over to them and excitedly said, "I went to Camp Jenny one weekend and it really made a difference in my life!" Similar statements are often heard, which help me realize the importance of this tradition, and reinforce where I want to be at the end of May!
Dr. Richard Rosenthal is a graduate of The University of Texas at Austin and is an endocrinologist at the University of Alabama at Birmingham and the Associate Chief of Staff of Ambulatory Services and Associate Professor in the Department of Medicine. He resides in Birmingham, Alabama and is married to his wife, Jennifer and has 4 children, 2 of which are current counselors at Camp Jenny. Rich is the brother of Jenny and attends Camp Jenny with his family each Memorial Day Weekend.
We are grateful to Women of Reform Judaism who have supported NFTY for 75 years and continue their generosity as Inaugural Donors to the Campaign for Youth Engagement.
Related Posts
Image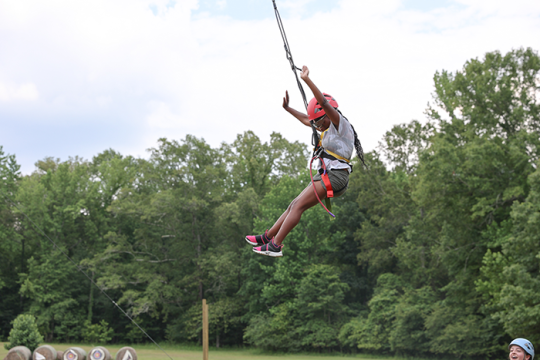 NFTY founded Dream Street in 1975 with the belief that all kids should have the chance to have fun, make friends, try new experiences, and bring all of their identities to summer camp. Each summer, Dream Street accepts about 60 campers who have disabilities and/or mobility impairments like cerebral palsy, spina bifida, limb differences, and spinal cord injuries.
Image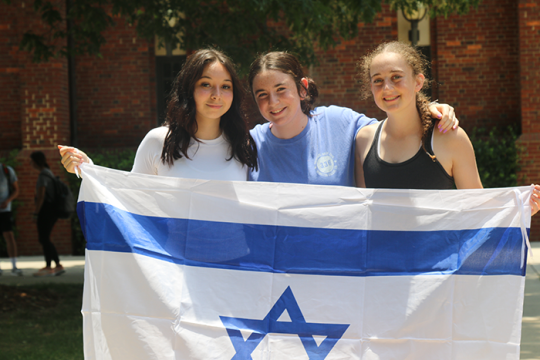 The URJ has been bringing Israeli counselors to camp for many years. Their presence offers several valuable benefits to the camp program.
Image
When adults find out about my job as director of URJ 6 Points Creative Arts Academy, many of them say the same thing: "I wish that had existed when I was a kid!" I know how they feel.