Image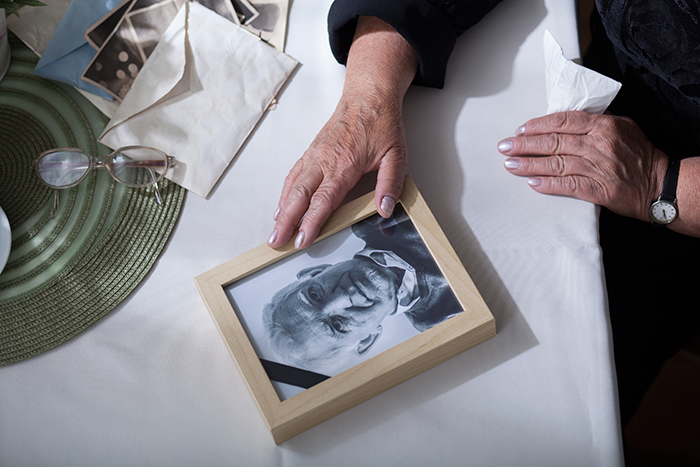 Judaism teaches that livayat ha'met, accompanying the dead to their final resting place, is one of the holiest of all the mitzvot because the person for whom it is performed cannot repay the favor.
"It's such an amazing thing that Jews do...take care of people like this after they die," said Rabbi Rachel Timoner, senior rabbi of Congregation Beth Elohim in Park Slope, Brooklyn.
Last fall, Rabbi Timoner was one of four founding members of New York City's first Reform Jewish chevrah kadishachevrah kadishaחֶבְרָה קַדִּישָׁא "Sacred society;" organization whose members are entrusted with the mitzvah of preparing a body for burial. , a holy society dedicated to preparing the bodies of Jewish individuals for burial. The project was started by Alissa Platcow, a fourth-year rabbinical student at Hebrew Union College-Jewish Institute of Religion (HUC-JIR). Platcow approached Stephanie Garry of Plaza Jewish Community Chapel, a local funeral chapel, and inquired about the possibility of a partnership. Platcow and Garry then invited Rabbi Timoner and Rabbi Joel Mosbacher, senior rabbi of Temple Shaaray Tefila, to join them in the planning process.
Soon, they had amassed a group of 50 volunteers, ranging from an eighth-grade religious school student to a retiree in their 80s. Some of the volunteers are healthcare professionals, others have no prior medical experience. But they all share the desire to help usher their community members into the next realm.
In winter 2022, the group participated in a training led by Jewish end-of-life organization Kavod v'Nichum. "We learned all about what a chevrah kadisha does and how it cares for people from the time of their death until their burial," Rabbi Timoner said. "One of the key things volunteers do is wash the body through a ritual purification called tahara."
After they had completed their training, the group began to let community members know that tahara was available for their deceased loved ones. Now, just a few months later, word has begun to spread.
When a family requests that tahara be performed before their loved one's burial, leaders of the chevrah kadisha use a phone tree to find available volunteers. Each instance of tahara takes place at Plaza Jewish Community Chapel and requires seven volunteers.
So far, the chevrah kadisha has performed tahara for five individuals. Rabbi Timoner has participated in one: a woman who had been a member of her congregation. The nervousness and fear she initially felt about participating in the ritual dissipated once the group began their holy work.
"When we started, the first thing we did was say to her, 'Please forgive us if we do anything in this next hour that would in any way disrespect you or not be what you would have wanted,'" Rabbi Timoner said. "We told her, 'We're going to try really hard to take care of you.'"
Volunteers wear personal protective equipment (PPE) and follow strict health and safety protocols. However, the process is both deeply emotional and profoundly spiritual.
"We washed her body and her hair; I even cleaned under her fingernails," Rabbi Timoner recalls. "We poured water over her, saying, 'She is pure, she is pure, she is pure.' And we dressed her carefully, gingerly.
"There were also a lot of things we did to try to respect her spirit, like not passing any objects over her body and not discussing any ordinary, everyday subjects. We said prayers and sang niggunim, and I told stories about her life."
Though chevrei kadisha are common in Orthodox Jewish communities, they are less prevalent in other streams of Judaism. Rabbi Timoner said it was important to the group that they be able accommodate a variety of religious preferences and modern-day practices when creating New York City's first Reform chevrah kadisha.
Customarily, tahara and burial must take place within 24 hours of death, but the Reform chevrah kadisha offers flexible timing for families who can't hold immediate funerals. Traditional tahara also requires that bodies be buried in white linen clothing, but the family of the woman for whom Rabbi Timoner performed tahara requested that she wear a favorite dress instead.
This Reform chevrah kadisha is also inclusive of transgender, nonbinary, and other gender expansive Jews. In Orthodox communities, women perform tahara on the bodies of women, while men perform tahara for other men — there is no option for those who do not fall within the gender binary. In contrast, this chevrah kadisha offers tahara to all.
"Our default is to match genders," Rabbi Timoner explains. "Female volunteers if the deceased individual was female, male volunteers for men, trans volunteers for trans people. But we can also do a mixed group of volunteers."
Just a few months after it was established, New York's Reform chevrah kadisha is already planning to expand. They hope to soon offer the practice of shmira, during which volunteers sit with a body until burial. More hopeful volunteers have come forward, and other local congregations have asked to participate. The group wants to serve as a model for other Reform communities.
"Death can feel so cold, harsh, and impersonal that it's just a beautiful thing, I think, for people to feel that their loved one is being treated with such care and tenderness," Rabbi Timoner said. "Their community is going to accompany them all the way until they're in the ground, and they're going to be loved to the very end."
Related Posts
Image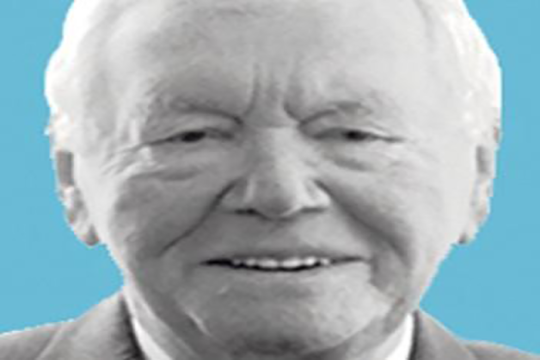 We have lost one of the G'dolay ha'dor, one of the rabbinic giants of our time. Rabbi Dow Marmur's life reflected the triumphs and tragedy of 20th Century Jewish life, beginning in Poland on the eve of the Shoah to his last days in the State of Israel. He was truly brilliant, incisive, and witty, with unshakable integrity.
Image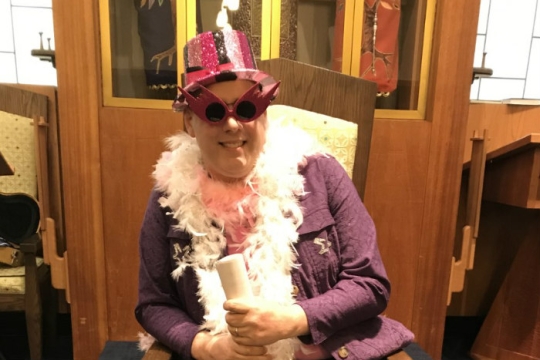 Two beloved public figures succumbed to pancreatic cancer in 2020: Ruth Bader Ginsburg and Alex Trebek. The congregational family at Temple Israel of Northern Westchester mourns the loss of one of our own, who was taken from us by this dreadful disease: Joseph Dropkin, z"l.
Image
Justice Ruth Bader Ginsburg's death on Rosh HaShanah has triggered a tidal wave of grief. That she left us at the start of the new year has brought to mind the Jewish belief that righteous souls die on Jewish holy days.