Image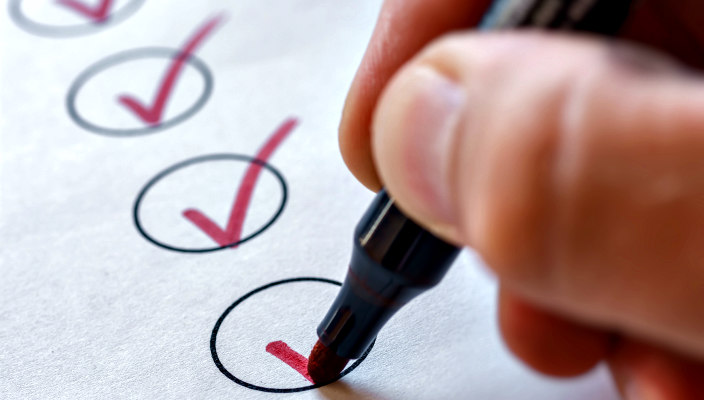 Editor's Note: Given the rapidly evolving nature of the spread of coronavirus, this post is now outdated. For more updated information and resources on this topic, see "How Reform Congregations are Coping with COVID-19 (and Tools to Help)," which is being continually updated as additional resources and expert recommendations become available.
---
As coronavirus (COVID-19) continues to spread around the world, our Jewish communities are understandably on high alert, with questions about what the virus is, how it spreads, and how we can prepare for the possibility of its impact on our communities.
At the URJ, our chief concern is for the safety, health, and wellbeing of everyone in our communities, we're committed to continuing to update you on what we know, what we're doing, and what we suggest to congregations at this moment in time and going forward.
Our URJ leadership is and will remain in close communication with leading public health officials and medical authorities both in North America and abroad. We have created a staff task force specifically to address concerns about coronavirus, and we are taking recommendations from advisors who are subject matter experts in this field. We are committed to ensuring that any programs run by the URJ are safe for participants, and we also want to issue guidance to our congregations and communities.
Of course, the situation is rapidly evolving, changing not just day to day but hour or hour. We remain closely attuned to developments as we monitor the ongoing situation, and as it continues to evolve, so too will our response to it. We will continue to communicate with you, our congregational leadership, to provide updates as they become available.
Below is an list of resources and information that can help you start to prioritize your community's health and safety. 
Learn about Coronavirus and What Congregations Are Doing
Follow governmental updates: We urge you to stay apprised of information about coronavirus from the governments of the U.S. and Canada, whose websites are being updated regularly. In the U.S., the Center for Disease Control's coronavirus page  includes FAQs, situation updates, and more; you can also sign up to receive coronavirus-related emails updates.   
In Canada, the Government of Canadian's Coronavirus Outbreak Update page includes information about the situation, its risk to Canadians, and more.
Learn how other congregations are preparing: In The Tent, the communication and collaboration platform for congregational leaders, we're sharing relevant resources and discussing how congregations are responding. This thread includes discussion about community communication, when/how to prep for program cancellations, community mitigation strategies, and more.
Join the Safety and Security group in The Tent: Follow topics tags #Covid 19 and #Coronavirus for updates and resource-sharing from URJ leaders, as well as conversations with other congregational leaders. Post your questions and share resources there.
You can encourage other congregational leaders to stay in-the-know, too, by urging them stay in touch in The Tent and in discussion groups related to their own roles and positions (i.e. CCAR, ACC, NATA, ARJE, ECE-RJ, PEP-RJ, etc.).
Congregational Actions to Consider
Begin to think about who needs to be involved in decisions at your congregation regarding coronavirus response, then begin to consider, as a group, the questions and action items below. For a more comprehensive list, see "URJ Guidance for Congregations Regarding Coronavirus Outbreak," available in The Tent.  
Minimize risk: Follow CDC and Canadian governmental guidelines to advise people on staying home, minimizing contact, handwashing, and other preventative measures.
Plan for the possibility of cancellations: Begin to formulate plans for the possibility of canceling services, shutting down religious school, etc. – whether it's because you don't have staff, because congregants aren't showing up, or because the government has suggested it. Consider whether you can organize classes or stream services using Streamspot, Zoom, or other remote technology. (For a discounted subscriptions, see the Congregational Discounts tab in the Tent.)
Be aware of bias in the way you treat people who come in your doors: The emergence of coronavirus across Asia has led to an increase in prejudice and bigotry toward individuals of Asian descent around the world. During this already difficult time, make it a communal priority to be respectful and welcoming, to combat racism, and to encourage others to do the same.
Consider your role as an employer and as a volunteer manager: What will you ask of employees and volunteers? How will you ensure that they are safe and following protocols?
Thanks to our partners at the ACC, ARJE, ECE-RJ, CCAR, NATA for helping to compile these questions.
Continuing to Provide the Pastoral Reassurance Our Communities Need
Even as you begin behind-the-scenes discussions and preparations for the possibility of coronavirus-related implications on your community, it's vital that we, as Jewish leaders, continue to reassure congregants and community members that we are here for them in times of crisis and that their health and safety is our chief concern.
You may find these pastoral and prayer resources to be helpful:
"Loving the Stranger in a Time of Coronavirus": Rabbi David A. Kunin, based in Tokyo, shares a powerful, first-person account of what his community is experiencing amidst the coronavirus outbreak there. Turning to Torah, he reminds us that "fear must not turn to panic, and panic must not turn to bigotry and hate."
"Coronavirus: A Prayer for Medical Scientists": Reform liturgist Alden Solovy has written an original prayer for the wisdom and skills of medical scientists, researchers, and public health officials around the world fighting the novel coronavirus.
As Rabbi Kunin writes from Tokyo, "May the Holy One send healing to all those that are afflicted, and may this disease soon vanish from the earth."
Have something to say about this post? Join the conversation in The Tent, the communications and collaboration platform for congregational leaders of the Reform Movement. You can also tweet us or tell us how you feel on Facebook.
Related Posts
Image
New webmasters Lisa Goldstein, RJE, Co-President Karen Freedman, and Treasurer Michelle Foels share what their motivations for choosing RJ Web Builder 3.0 were, what their experiences were like, and what features they most enjoy.
Image
The URJ Pulse Survey and the newly expanded URJ Pulse+ Survey showed that participating congregations were experiencing similar trends. Having the ability to compare your data with that of other URJ congregations will paint a picture that will help you assess where you are and share a more detailed story with your congregants and donors.
Image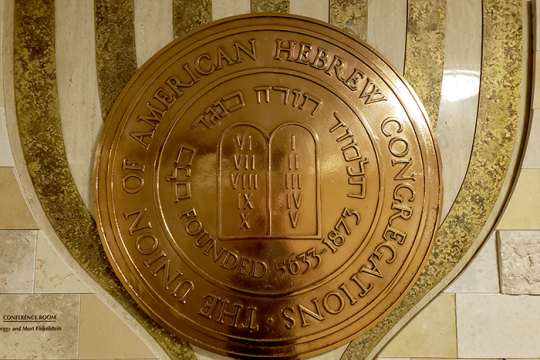 Twenty-eight congregational leaders met in Cincinnati in the summer of 1873 to establish the Union of American Hebrew Congregations (UAHC), which we now call the Union for Reform Judaism. And so, 150 years ago, the Reform Movement in North America was born.