Image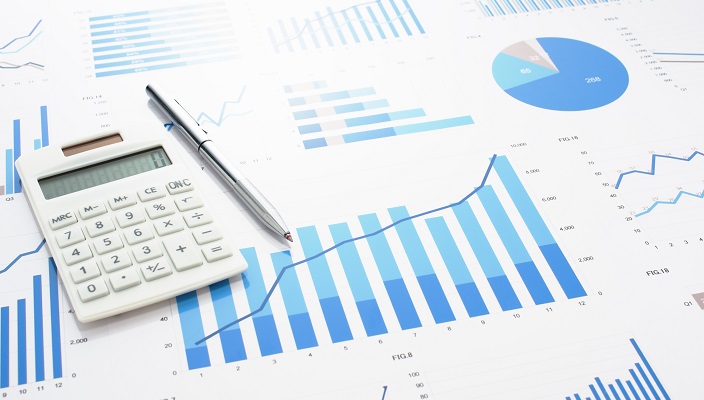 We know that, right now, one of the primary concerns of many congregations is financial decision-making in the face of unprecedented financial realities. We've rounded up resources to help you find the most up-to-date recommendations, information, and support. 
1. Access savings and grants.
The Reform Movement Marketplace: We've recently launched this platform, which offers discounted personal protective equipment (PPE); licenses for livestreaming and virtual meetings; and other vital services to URJ member congregations.
Receive assistance when applying for a Federal grant to cover congregational salaries: The Small Business Administration is making $30 billion in loans available to small businesses, including synagogues. These loans cover salaries – including benefits, paid leave, severance, and more – up to $100,000 per employee, with a maximum loan amount of $10 million. In most cases, they can turn from loans to grants. The loans are offered on a "first-come, first-serve" basis, so you need to act immediately. The URJ has trained volunteers to help Reform congregations navigate the application process. 
[Webinar] The Payroll Protection Program and Your Congregation: We are partnering with the Jewish Federations of North America (JFNA) to offer this upcoming webinar (date and link TBD). Experts from the JFNA will discuss the unique questions synagogues have about the new guidance issued by the Small Business Administration regarding the Payroll Protection Program loan forgiveness application.
2. Navigate financial decisions.
[Webinar] Making Difficult Employment Decisions Within a Sacred Partnership: The Reform Pay Equity Initiative, URJ, WRJ, WRN, and NATA recently partnered to share the best practices and concrete tools needed to make equitable decisions regarding employment matters such as salary cuts, layoffs, and furloughs during these challenging times. This training is for both professional and lay leaders who are involved in making, or impacted by, these decisions.
[Webinar] Top 10 Questions about Congregational Finances in Light of COVID-19: We recently hosted a webinar to discuss the top 10 questions we've been hearing from you about finances and how to move forward with optimism.
[Webinar] Congregational Finance and COVID-19: What Your Congregation Needs to Know: We also offered three follow-up webinars on finances - for small congregations (250 member units and below), for mid-sized congregations (251-749 member units), or for large congregations (750 member units or more). Topics included the stimulus package, "what if" budget scenarios, staffing logistics, and more. The content of the call was tailored, based on congregation size.
Questions to Consider: In partnership with organizations across the Reform Movement, we've compiled a list of questions your congregational leadership should consider on suspension of services, event refunds, facilities, and more.
[Video] URJ Guide to Budget Scenario Planning: Trying to analyze different budget scenarios for your congregation? This video provides guidance for congregations - with and without professional staff assistance.
Scenario Planning Worksheet - the Quadrant Method: This worksheet will help your congregation analyze possible outcomes based on different variables of your choice.
3. Learn about fundraising during this moment in time.
Fundraising is already a challenging endeavor, but pile on our current state of affairs and the future feels daunting. We recently partnered with Amy Schiffman, consultant and coach from Giving Tree Associates, to provide a webinar on fundraising in the face of COVID-19. Together, we uncovered strategies to continue building relationships with members and donors in a crisis environment. Topics included virtual galas, mailings, special campaigns, and solicitations during a time of extreme uncertainty, as well as how to develop a plan of action.
4. Connect with other leaders and experts across the Reform Movement.
Want to ask a specific question or access a myriad of finance-related resources? Join the conversation in the Finances group in The Tent.
At this moment, please remember the URJ is here to help and support you. We hope these resources help you make it through these difficult times with strength and hope. 
Looking for something more specific or want to review everything we have to offer? Check out the URJ's COVID-19 Resources for Congregations landing page.
---
Moriah Benjoseph Nassau is an associate of the URJ Leadership Institute. Allison Gelman is a manager of the URJ Leadership Institute.
Have something to say about this post? Join the conversation in The Tent, the communications and collaboration network for congregational leaders of the Reform Movement. You can also tweet us or tell us how you feel on Facebook.
Related Posts
Image
New webmasters Lisa Goldstein, RJE, Co-President Karen Freedman, and Treasurer Michelle Foels share what their motivations for choosing RJ Web Builder 3.0 were, what their experiences were like, and what features they most enjoy.
Image
The URJ Pulse Survey and the newly expanded URJ Pulse+ Survey showed that participating congregations were experiencing similar trends. Having the ability to compare your data with that of other URJ congregations will paint a picture that will help you assess where you are and share a more detailed story with your congregants and donors.
Image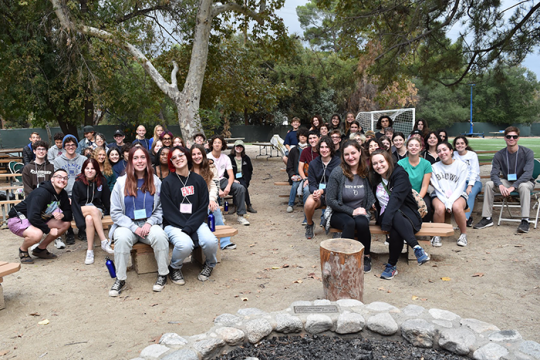 During the COVID pandemic in southern California, we saw our Jewish communities weaken. From our camp spaces disappearing to our teen youth groups (TYG) struggling, many of us stopped programming and decreased in membership, while a few of us thrived the best way we knew how - by joining forces. For us, as youth directors, advisors, and educators, we knew this was the way to keep teens inspired and engaged with one another.